There was always a nautical theme to Lakeview Harbor, from its name to its signature typhoon rum punch. Now the eatery is actually by a harbor. 
The popular burger joint opened the doors this week at 8550 Pontchartrain Blvd., near West End Park at the lakefront. The address was formerly a location of Wasabi (the Japanese restaurant's original location on Frenchmen Street remains open).  
The news returns what had been a long-running neighborhood steady in this part of town, known for its thick burgers with baked potatoes and its family-friendly vibe. Lakeview Harbor had been a fixture on Harrison Avenue for 25 years but lost its lease and closed up shop at the end of January. 
Proprietor Shawn Toups pledged to reopen elsewhere and pulled off the move in three months. The new restaurant has started service this week with a limited menu - burgers and potatoes, some of the most popular appetizers, like fried mushrooms and spinach and artichoke dip - and it will ramp up from there. 
"We'll do the stuff we do the best, and we'll add more to it as we go," said Toups. "We're near the lakefront now, so more seafood will be a natural."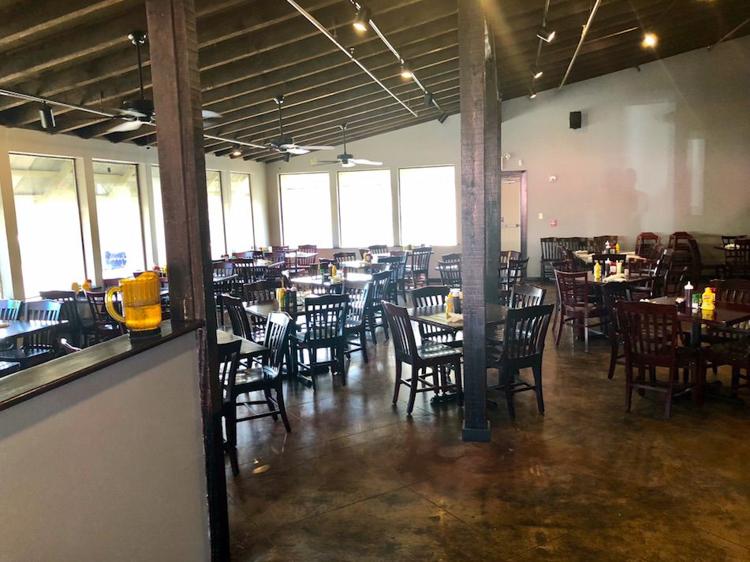 The eatery is across the street from the lakefront marinas of West End Park, where boat masts and banners are visible over the high flood wall.   
It joins a cluster of restaurants in this area. Some are classic, like Russel's Marina Grill. Others are newer additions, like Sala, the small plates eatery and lounge from the Riccobono restaurant family, and the Chinese restaurant Ming's a few doors down. In between there's another longtime local restaurant that relocated here - Two Tony's, the Creole-Italian  spot, which made the move from Bucktown in 2009 (its former home is now Station 6).  
Lakeview Harbor's former home at 911 Harrison Ave., is now slated to become a different burger and wine bar concept from the brothers Blake and Brandon Bennett, who also run the upscale/casual Andy's Bistro in Metairie.
The burgers at Lakeview Harbor are done in a style familiar to New Orleans. They're charbroiled, topped with shredded cheddar and paired with a baked potato.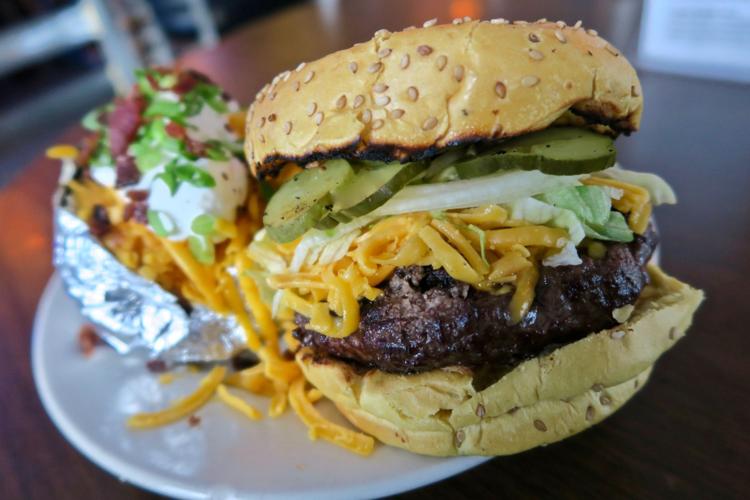 Not coincidentally, that same style is the calling card of Port of Call. Toups' brother, the late Tony Henderson, was a manager at Port of Call before developing Lakeview Harbor with business partner Mark Schenck in 1993.
Toups himself started working at Lakeview Harbor the year it opened, while he was still in high school, and eventually took over management and bought the restaurant.
Lakeview Harbor's move joins a number of restaurant developments along Harrison Avenue lately. The former Koz's po-boy shop is now being converted into a new Italian style deli called Francesca, from the family behind Katie's Restaurant in Mid-City. Jazz Fest food vendor Mike Gowland, known as Fireman Mike, is developing a an eatery on West Harrison Avenue. A block away, Cava proprietor Danny Milan is building a new family-friendly "sports restaurant" called Azul.
8550 Pontchartrain Blvd., 504-486-4887
Sun.-Thu. 11 a.m.-11 p.m., Fri.-Sat. 11 a.m.-1 a.m.
The build-out happened fast, transforming the former Kenton's into chef Alon Shaya's new restaurant Saba in just a few weeks. What's built in,…
Between serving their alligator sauce piquant and shrimp and grits out at Jazz Fest, Mike "Fireman Mike" Gowland and his family are also devel…
One year at Jazz Fest I tried a little experiment. What would happen if I combined different dishes, or even different parts of dishes, from v…