Drive past during the day, and the Tchoupitoulas Yard looks like any other ramshackle industrial property at the edge of the Irish Channel. Pass by once the sun goes down, however, and it looks like some boozy combination of a beer garden, a beach bar and Celebration in the Oaks.
The Tchoupitoulas Yard is a new outdoor bar with a patio the size of a college quad and enough stringed lights to illuminate a carnival midway.
The new bar opened quietly in June and has been luring a curious crowd to its unorthodox location. Though the street address is 405 Third St., a chalkboard sign around the corner on Second Street points the way to the actual entrance. With a parking lot for 80 or so cars and a few other areas set aside for future development (see below), its footprint covers an entire block.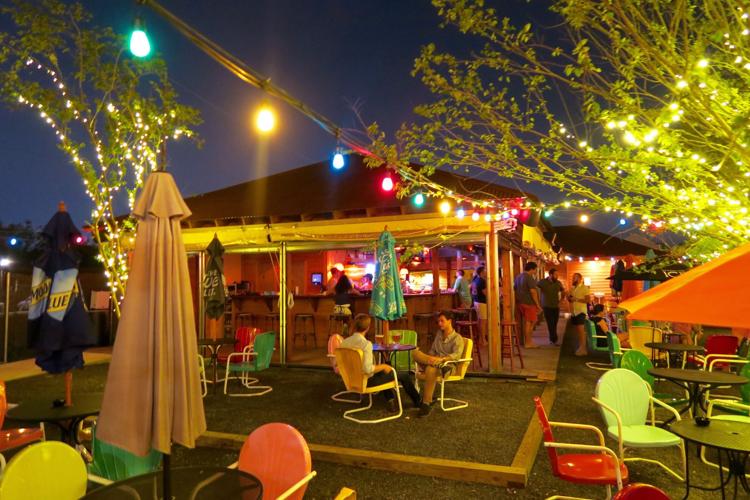 The Tchoupitoulas Yard was developed by Trevor Palmer, who is also owner of F&M Patio Bar, a storied watering hole two miles up Tchoupitoulas Street.
Some of the bartenders now pouring frozen margaritas and draft beers at the Tchoupitoulas Yard are familiar faces from F&M, though even some regulars may have never seen them in daylight before.
F&M is famously a late-night scene, an after-party destination to keep an evening going, refuel on cheese fries and dance into wee hours. The Tchoupitoulas Yard, which opens in the afternoon, was designed more as a place to start an outing or hang with friends in a setting as casual as a backyard gathering.
"We wanted that vibe of an outdoor, laid-back drinking haven," said Robert Bruce, one of the new bar's managers. "The idea came from a mix of the bars that (Palmer) has enjoyed around the country. It's a little Key West, a little Texas, a little North Carolina and Mexico all here in the northern most port of the Caribbean."
Breezes and bushwackers
Indeed, the riverfront is just across the street, behind flood walls and wharves. There's no view, but the river's sounds and, blessedly, its breezes reach the Tchoupitoulas Yard, as some staff have already starting calling it.
The site was formerly a warehouse and storage yard for a roofing supply company. Now, there's a spacious patio set with umbrella-topped tables and benches, with crushed limestone underfoot and a cheerful web of colored lights overhead. More lights climb a grove of newly planted willow oaks that already stand two stories tall.
There are a few courts for bean bag toss games, and an area designated for a rotating schedule of food trucks and restaurant pop-ups.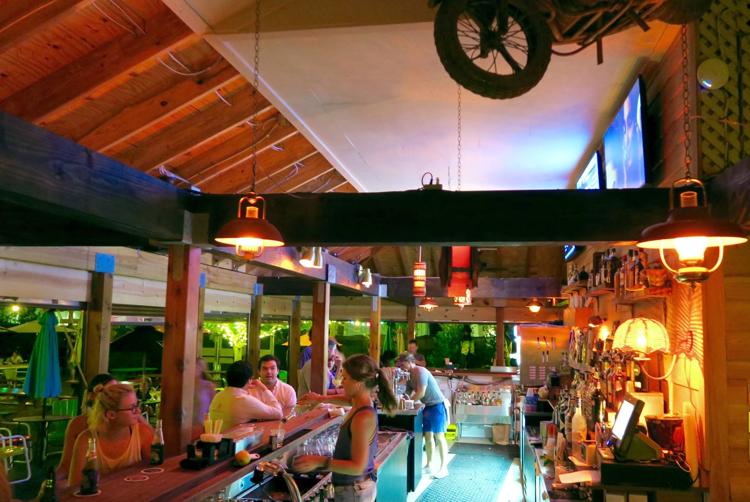 The Tchoupitoulas Yard's bar is a big, open-sided cabana. The beer line-up is pretty straightforward, with a handful of craft beers and plenty of national brands. Drafts are served in heavy, frosted schooners. There's a small selection of wines on tap and by the bottle.
The "specialty cocktails" here are classics (old fashioned, mint julep, French 75, etc.) joined by some frozen numbers, like the bushwacker, the mocha-flavored cousin to the piña coloda and the de facto official summer cocktail of the Gulf Coast.
Order the bar's signature drink, the Zanzarita, and you get a frozen margarita with a short bottle of Corona upturned in the slush and a shot of limoncello in a hollowed lime.
"We're not a craft cocktail bar, we're not making our own beer. Other people are already doing that," said Bruce. "We just want to be a place where you come and hang out and get the staples in a nice setting."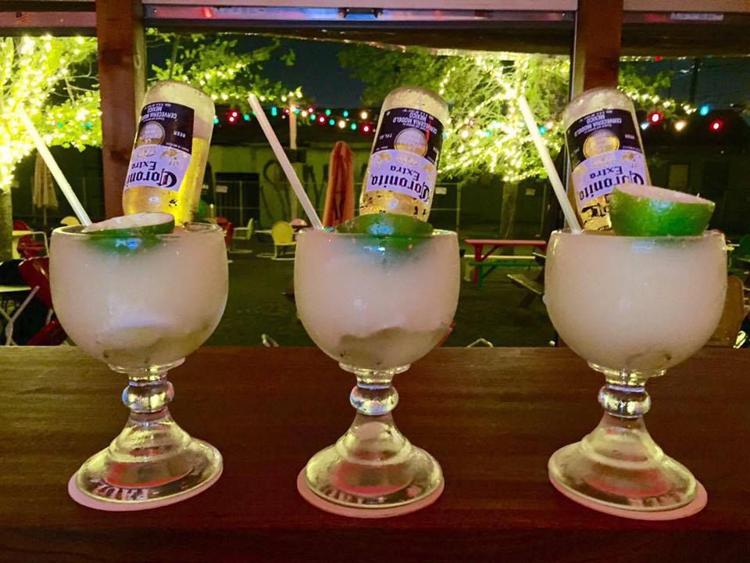 For now, the Tchoupitoulas Yard is open Thursday through Sunday (see details below), though that schedule will expand to daily hours in the weeks ahead.
There is also a second phase in the works here. The collection of buildings now separating the Tchoupitoulas Yard from Tchoupitoulas Street will be redeveloped as an indoor bar area called the Zanzabar Annex.
It will have roll-up doors to open the space to the outdoor area, though it's also intended to give the overall complex more flexibility when the weather doesn't cooperate, Bruce said. The Zanzabar Annex is slated to open sometime next year.
The Tchoupitoulas Yard
405 Third St. (parking and entrance on Second Street)
Initial hours
Thursday: 4 p.m.-midnight
Friday: 4 p.m.-2 a.m.
Saturday: 2 p.m.-2 a.m.
Sunday: 2 p.m.-midnight