Last week, the chef Alon Shaya officially launched his own culinary company, Pomegranate Hospitality, following his departure from the Besh Restaurant Group.
This week, that company announced the hiring of another high-profile name. Zach Engel, previously chef de cuisine and later executive chef at the restaurant Shaya, will soon be culinary director for Pomegranate Hospitality. He is slated to start at the new company within the next few weeks, Engel and Alon Shaya confirmed.
Engel won a national James Beard Award last spring for Rising Chef of the Year for his work at Shaya.
Another Shaya alum, former general manager Sean Courtney, is also now operations director for Pomegranate Hospitality.
"I'm really glad that we'll have the team back together," said Alon Shaya.
Engel, Courtney and Alon Shaya all have a long history together, starting at Domenica and continuing at Shaya restaurant. In fact, Engel's first restaurant job was on the opening team at Domenica in 2009, when he was still in college.
"I've spent the entirety of my career working on how to operate a restaurant, not just to be a chef," Engel said of his new position. "With Pomegranate Hospitality, I see an opportunity to develop an entity that makes the food I want to cook and continues the work that Alon and I have been doing together."
Pomegranate Hospitality does not yet operate any restaurants, but one way or another that will change, said Alon Shaya.
"My No. 1 goal is to have an opportunity to buy Shaya restaurant," he said. "But no matter what happens, we'll be opening up something in town, and we'll be cooking Israeli food again here as a team."
Alon Shaya was previously chef and partner at the restaurant Shaya, and also Domenica and Pizza Domenica. All three restaurants were developed by the Besh Restaurant Group.
In September, however, Shaya and Besh's group split, in news first reported by nola.com. He has been in negotiation to try to buy Shaya from his previous partners.
In the weeks ahead, Pomegranate Hospitality is working on a number of private events and participation in fundraisers.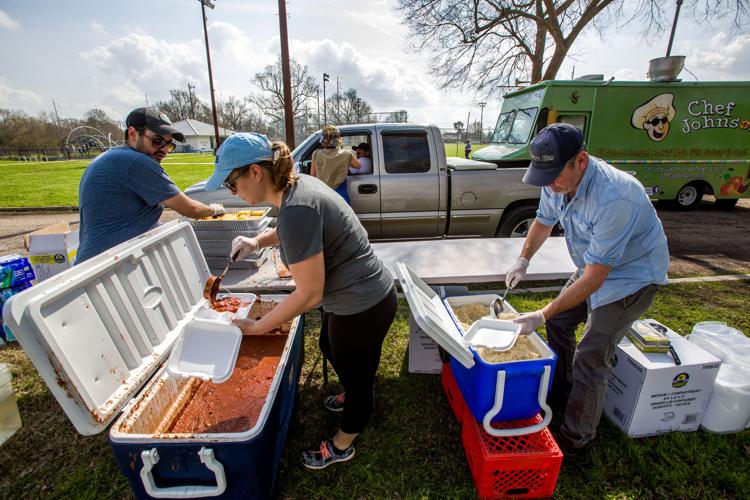 "I really want to build this company with a shared vision of the team," Shaya said, when asked for his vision of the new company. "I want everyone to feel like they have an equal seat at the table to grow and fulfill their potential and create amazing memories, whether that's for people at a restaurant, child at a school, shoppers at a farmers market or people at a fundraiser for a group we feel strongly about it."
Earlier this year, Shaya formed the Shaya Barnett Foundation, a nonprofit aimed at culinary education for high school students. The chef also has a cookbook and memoir in the works. "Shaya, an Odyssey of Food, My Journey Back to Israel" is slated for release in March by Knopf.
Shaya opened in 2015 serving modern Israeli cuisine, a contemporary blend of traditional Middle Eastern flavors and influences from the broader world of Jewish cooking.
Alon Shaya has been a partner in the restaurant from the start, and he has described the restaurant as a personal reflection of his roots. The Tel Aviv native was raised in Philadelphia and started working with the Besh Restaurant Group in 2003.
Alon Shaya won the James Beard Foundation's regional award for Best Chef: South in 2015. In 2016, the restaurant Shaya won the national award for Best New Restaurant in 2016.
Alon Shaya, the chef who made his name synonymous with modern Israeli cuisine in New Orleans…
New Orleans had nearly a dozen finalists in the running for the James Beard Foundation award…
You take a few steps from the hurly-burly of Bourbon Street, pass the ornate main entrance o…