There's been a buzz of activity in Mid-City lately as redevelopment catches up with large, long-idled commercial properties. The latest transformation, though, is a cottage-sized edition where the buzz comes from coffee, and maybe some pastry sweets.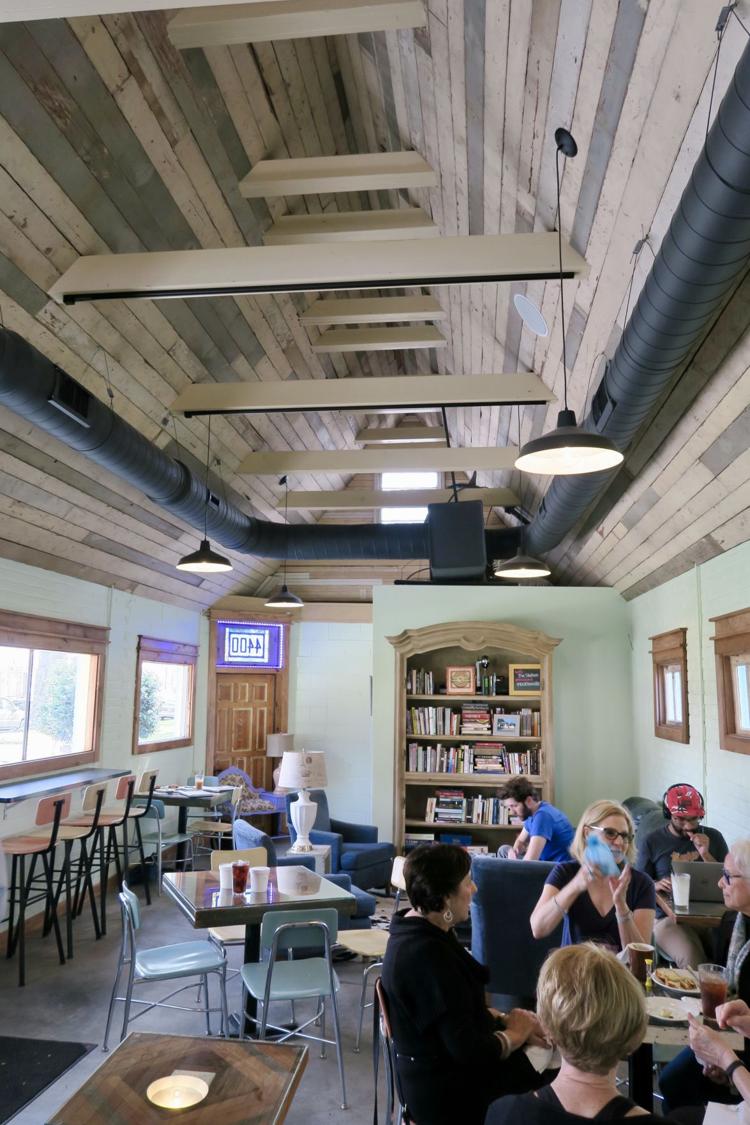 The Station (4400 Bienville St., 504-319-4548) opened last week as a coffee shop and counter service cafe. 
Its new home was originally built in the 1930s as a filling station, and it later served as an office. For many years, though, it has been a vacant curiosity. With its sharply-pitched gable roof, the narrow brick building looks closer to something from a Black Forest storybook than to the collection of Mid-City homes around it.
The Station was created here by Megan and Jonathan Walker through a long renovation that has reworked nearly every inch of the building. There's a tea room ambiance inside, with tables and sofas under that high ceiling, and an outdoor patio with custom-built booths.
The Station's food menu is short, sweet and savory. It's built around small, readily-portable breakfast and lunch items for snacks or quick meals that don't necessarily require a fork and knife.
The cafe case here is filled with meat pies and pot pies, kolaches and sausage rolls, quiche and bagels and toasted, egg-dipped croque sandwiches. There are vegetarian versions for most of these. Granola and even the yogurt are made in house, and the sausage has a family connection — it's supplied by Chewy's Sausage Kitchen, a new Lake Charles-based farmers market brand from Jonathan Walker's brother, Matthew Walker.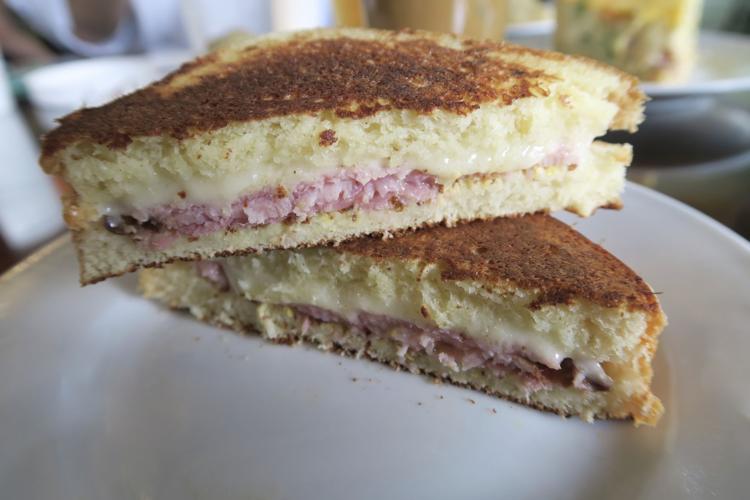 On the sweet side, there's pound cake and palm-sized key lime pies, cookies and tarts and mini hand pies with fillings of bananas Foster or strawberries, balsamic vinegar and cream cheese. The Station has a full espresso bar menu with coffees from Orleans Coffee Exchange and Revelator Coffee.
Research the Walkers conducted on the old Bienville Street property shows it was originally built in 1937 as a filling station for Cities Services Company, which later became CITGO. In the 1940s, the building became an insurance office. For the Station, it has been merged with an adjacent garage.
4400 Bienville St., 504-319-4548
Initial hours: Mon.-Fri., 6:30 a.m.-5 p.m. (hours to expand later).
The butcher's craft entails breaking things down. The blueprint behind a new butcher shop no…
The charity cook-off Hogs for the Cause has helped fan the flames of barbecue appreciation i…