Proudly and justifiably, the Fiorella brothers hang their hats on their fried chicken. It's a family recipe, and one they brought back to life last year when they opened their Gentilly restaurant, the Original Fiorellas' Café.
But to taste why this new neighborhood joint has such an old soul, you also need to try the stromboli, which is different from any other stromboli I've seen.
And you need to visit on Wednesday when the daily special is a platter of shell macaroni with red gravy and Italian sausage. It's a dish so homey, so humble, that it's hard to imagine anyone making much of it on a menu, especially one introduced in 2016 in the era of Brussels sprouts and avocado toast.
The pasta dish is no throwback, however, and it's not even a tribute. It's a continuation, and that describes this entire restaurant. If you're wondering where all the old New Orleans neighborhood restaurants have gone, here's one that's back.
A food family
The new Fiorellas' has early hours (closing at 7 p.m.) and few amenities. Between fluorescent bulbs, low ceilings and all the white surfaces, it resembles a butcher shop. The personality comes through in the food and how the progression of know-'em-by-heart plate lunches and po-boys is steeped in the particulars of a New Orleans Italian family.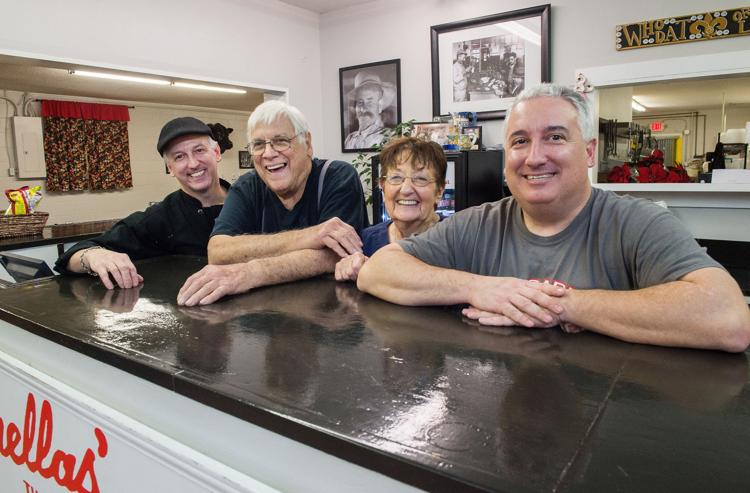 That family once ran a grocery called Fiorella's Fine Foods in Central City, dating back to the 1940s. Supplying the grocery meant visits to the French Market, then a food hub for the city, and there were often side trips to the Market Place Restaurant, an old diner catering to the market crowd. In 1985, Carolyn and Calcedonio "C.J." Fiorella bought the restaurant, renamed it Fiorella's Café and soon built a reputation there for fried chicken.
They sold the business in 1999, and it has changed hands again since (this Decatur Street eatery has been closed since a fire last year, though a much renovated new Fiorella's is slated to reopen here in the weeks ahead).
In Gentilly, meanwhile, the Fiorellas' sons, Kelly and Calcie, have spent the past year putting their family name back on a different part of the map. At the Original Fiorellas' Café (note the carefully differentiated name) they serve largely the same menu that their parents did back in the day, right down to that shell macaroni with sausage.
Links to the past
The sausage is dense, juicy and peppery, with a lingering sweetness of anise under the snap of the casing. It's based on a recipe that goes back to grocery stores run by the senior Fiorella's uncles in Morgan City, just one generation removed from the Old Country.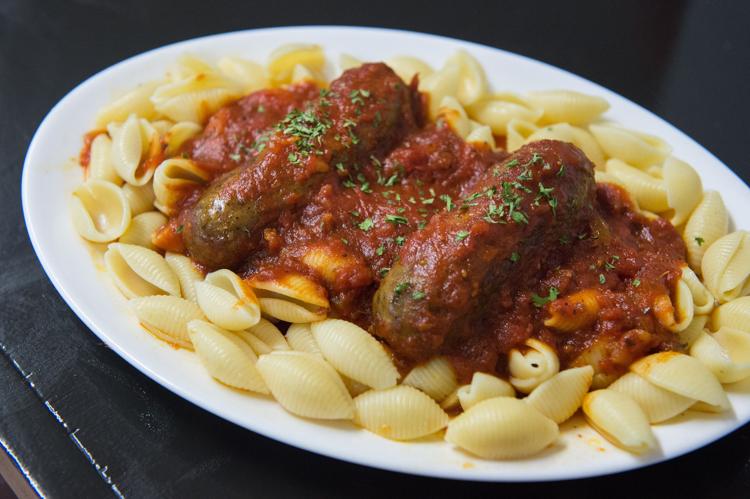 Those groceries were also where Fiorella first got the template for his stromboli. Every other stromboli I've eaten has been a baked turnover, a cousin to the calzone. The Fiorella stromboli is built on a muffuletta loaf, filled with provolone, pepperoni, salami and — the crucial layer — thin, lengthwise slices of the family's Italian sausage. It's a little disconcerting to bite through the gleaming, seeded top of muffuletta bread without the usual gush of olive salad beneath. Instead, you get the sweet-spicy crunch of raw green pepper and red onion between the melted cheese and toasted bread.
It's a delicious and highly distinctive take on the Italian sandwich, though the Fiorellas mostly shrug it off as just another dish they've always made this way.
That rationale extends to shrimp Creole (the Friday special), hamburger steak under a wet tangle of gravy and onions and the paneed veal finished two ways (with brown gravy for a Creole dish or with the chunky, semisweet red gravy and mozzarella for an Italian one).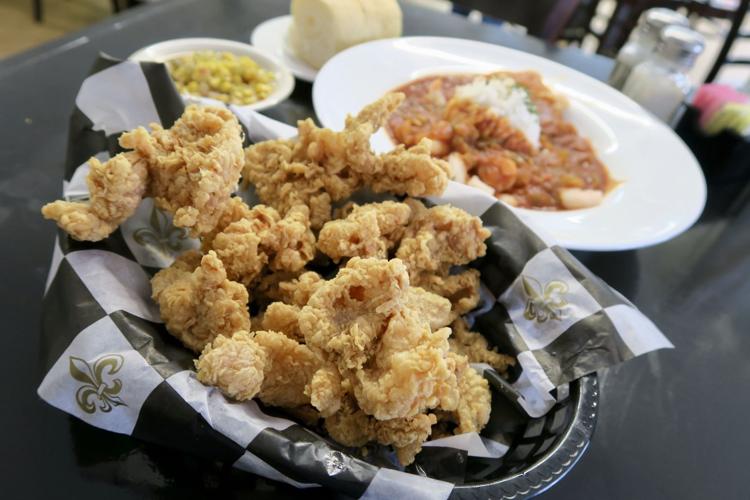 Still, the next-generation Fiorellas have added a few twists of their own to the restaurant's story. The menu now has chicken cracklin', an addition credited to a police commander who at Fiorellas' goes by "uncle Paul" (though, of course, he's not related). Uncle Paul declared during a police function catered by the restaurant that he could live on fried chicken skin alone. Follow his example, and you get a basket of craggy, salty curls of crunch around whiffs of chicken skin. Compared to the rest of the menu, it's like finding a bottle of Sriracha next to your Crystal hot sauce, but it works.
And then there's the matter of the fried chicken itself. This recipe is the same one C.J. Fiorella refined on Decatur Street by feeding different samples to a French Market vendor until the guy's eyes finally lit up. It remains excellent and understated, relying simply on a marinade and light flouring, a bit of pepper and skillful frying. 
The Fiorella brothers brought this bird to last fall's Fried Chicken Festival, where judges named it best in show. An accolade like that could go to someone's head, though they took it in stride. At a new eatery in tune with older ways, fielding a fine fried chicken just feels like part of a long tradition.
5325 Franklin Ave., 504-309-0352
Mon.-Sat., 11 a.m.-7 p.m.
Prices (sandwiches and plate lunches): $3.95-$15.95
Fried chicken gets people fired up, and so did the news that New Orleans would have a new fe…
Dining in New Orleans always has been big, but these days, it's been growing and changing li…