Behind the bar at the Uptown bistro La Petite Grocery, Julia Wineski mixes a six-ingredient cocktail, waves sprightly through the window to neighbors walking a dog and then stretches out every inch of her five-foot frame to arrange place settings for a couple dining at her bar.
She pours four different wine varietals for a waiter serving the dining room, advocates for the coconut cream tart to end another customer's dinner and then tells a new arrival about the sweetbreads, part of a long roster of specials from a kitchen run by a James Beard award winner, chef Justin Devillier.
If it all seems like a flurry of conflicting demands and duties, this bartender sees it differently.
"It's a party, and it feels like my party because I know almost everybody at the bar," said Wineski, who will mark 10 years working at La Petite Grocery this fall. "My regulars don't make reservations. They walk in and they want to sit at the bar."
So do lots of other people these days, and that trend is changing and elevating the role of the restaurant bartender.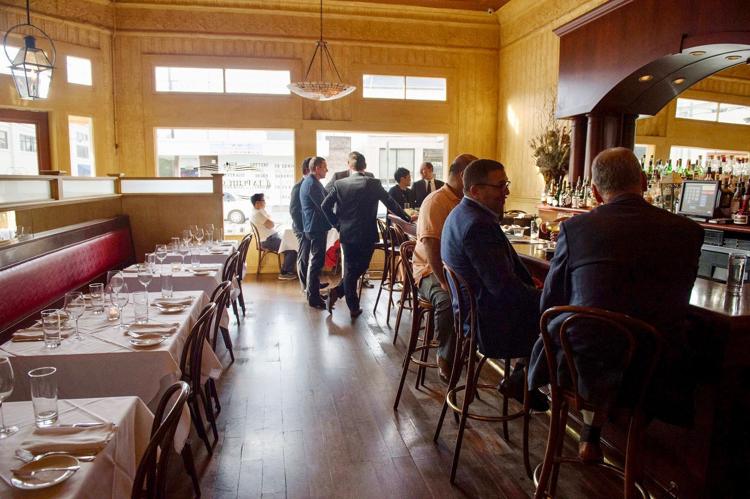 This week, the annual drinks industry conference Tales of the Cocktail brings bartenders from across the country to New Orleans to network, party and learn the ever more nuanced niches of their field. At restaurants around town, meanwhile, bartenders like Wineski illuminate how one familiar facet of the business is growing increasingly important.
Built to serve
The restaurant bar was once the holding area for people waiting for tables. Bartenders were there to fix drinks before customers moved on to the main act in the dining room.
But as casual fine dining grows, bar top dining in particular has become more popular, with new restaurants built and older ones remodeled around the idea. That means the bartender now plays a bigger part in the bottom line, reputation and identity of restaurants, even those from high-profile chefs.
"We have many guests, including larger parties, that dine at the bar every time they come in," said Tony Lott, director of operations for chef Emeril Lagasse's restaurants. "For them, the bar is their full experience of our restaurants."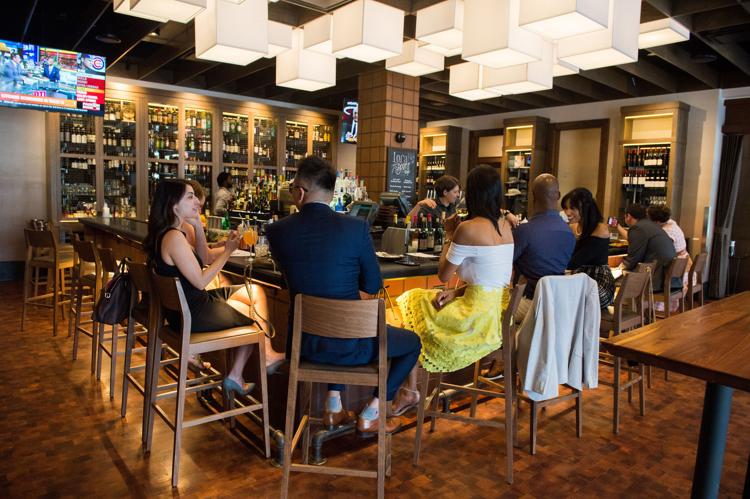 Last fall, Lagasse's company opened a restaurant specifically designed to accentuate that experience. Meril takes the form of a chef-driven neighborhood eatery, with a menu of global small plates and a big, three-sided bar built with dining in mind. Meril's bar and lounge together take up roughly the same amount of floor space as its dining room. At NOLA, Lagasse's long-running French Quarter restaurant, renovations slated to begin in August will turn the first floor into a similarly dining-friendly bar, part of a revamp ahead of its 25th anniversary.
"People want to dine at the bar, and we absolutely love that," said Lott. "A good bar scene builds its own energy. It's the bartenders, the way they interact with guests, the way they have their own regulars. It sets the scene and everyone who comes in feels that energy. It makes the whole restaurant more inviting."
There's a lot more riding on the bartender, from making drinks to making dinner come off without a hitch. Lott said they get more cross training now on the full dynamic of the restaurant, so they can work better with waiters, food runners and cooks. But a good restaurant bartender also has to bring their own special traits to the task.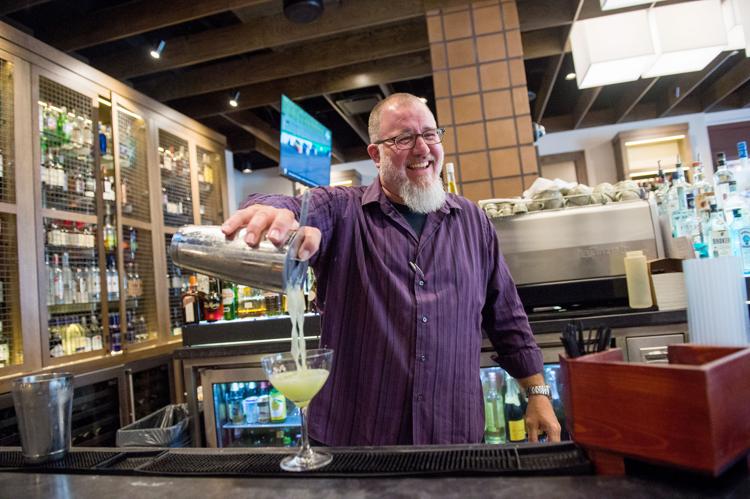 "The bartenders are the first front of the house people in the building now," said Lott. "They have to have that work ethic. Their job is much more complex, but there's also a lot more pride in what they do today."
Crafting cocktails, and service
"Let's just eat at the bar," says someone walking into an upscale restaurant. That simple decision sets up a distinct and evolving style of service. It can alternately be more casual or more intimate than conventional table service but it always puts a premium on multitasking.
For bartenders at Vessel, a hybrid restaurant and lounge built between the stained glass windows of an old Mid-City chapel, mastering a list of more than 40 cocktails is just for starters. They also must know the Mediterranean menu, running through house-made pastas, flatbreads and smoked fish, give advice on pairings and guidance on potential food allergies and, all the while, keep a conversation going for the guy who walks into a bar and wants to gab.
"There's definitely a level of homework we have to do when a guest is coming to your bar and not just looking for a drink," said Wyatt Lowrey, beverage director at Vessel. "You have to be able to put on multiple hats. You can't just put your head down and focus on making your drinks."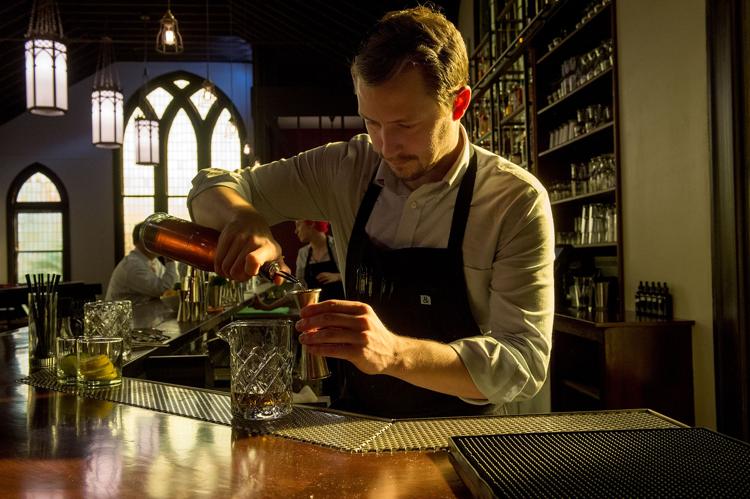 At the same time, he pointed out, people drawn to the bar for dining usually aren't looking for brigade-style service.
"We're bartenders, we're supposed to be the more relaxed part of the restaurant, we're here serving booze," said Lowrey. "People who eat at the bar aren't always looking for the full dog and pony show."
For customers, a bar top dinner perch holds the promise of faster service, less fuss, and more interaction with the staff, who are always within sight behind the bar. The best restaurant bartenders blend the fine touches and broad knowledge of contemporary upscale dining with the loose bonhomie of the bar.
"The bar is the heart of our restaurant, it's the pulse and sets the vibe for the whole place," said Noelle Wilcox, bar director for Cavan.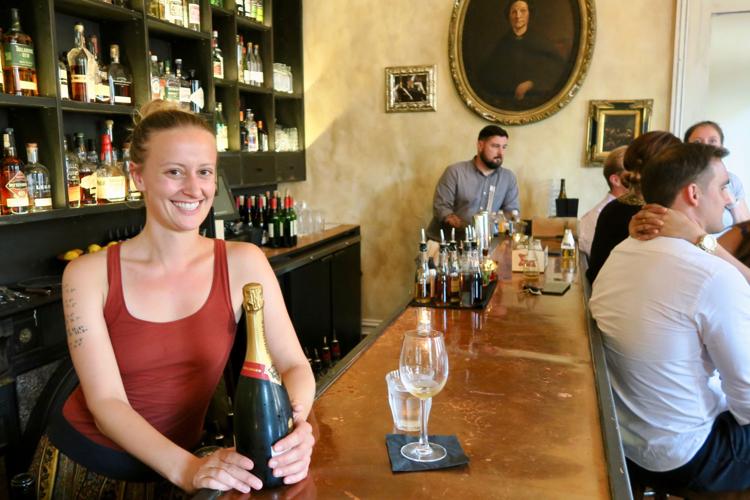 She actually oversees two bars, one on each floor of this patina-laced townhouse reborn last year as a modern eatery. Designed to be casual, the distinction between bar and dining room across Cavan's parlors is mostly a matter of sitting on a stool or in a chair. Wilcox describes the restaurant bartender's role here as akin to a concierge, an accessible guide for anyone in the restaurant.
"There's a level of comfort because they know how to talk to the bartender, it's the same in the restaurant as it is at their corner bar," she said. "The bartender is the keeper of knowledge, the storyteller. They're telling you about the drinks and the menu, but also the restaurant, about other places to go, about the neighborhood. They're connecting people with each other at the bar."
Old school, new faces
The bartender's role has grown at older, more traditional restaurants, too.
There's no specialty cocktail list at Clancy's Restaurant, a Creole bistro tucked deep into its Uptown neighborhood. Sazeracs and classic martinis are in strong rotation, next to the Scotch collection and Burgundy-heavy wine list.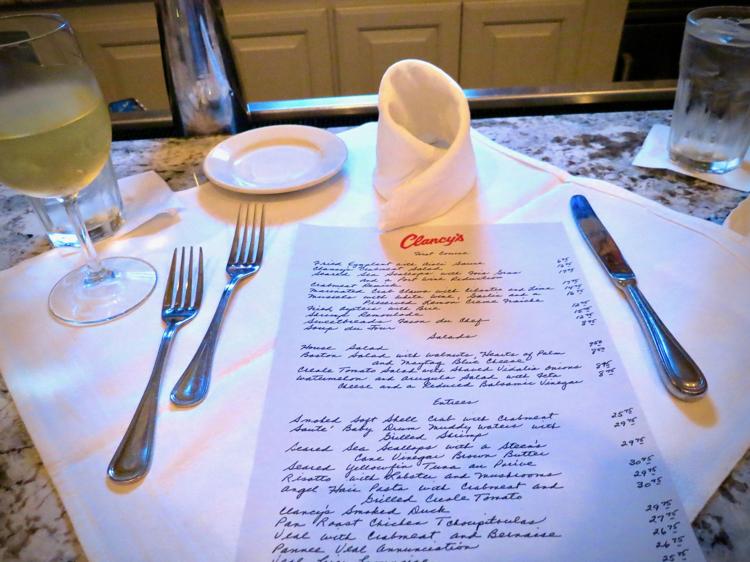 But Clancy's is a destination for bar top fine dining for a certain slice of its customers, and for almost 20 years bartender Garth Swanson has been orchestrating their meals. He's there with rolled sleeves, a black bowtie and an even keel while fielding drink orders from the 10-seat bar before him and the service window for the entire dining room behind him.
"Some people would never eat at the bar here, they just wouldn't do it, but for others the bar is their regular place," said Swanson. "It's couples, it's all ages, and they have their regular night, every Monday, every Tuesday."
When Swanson started here in 1998, Clancy's wasn't serving food at the bar. But he petitioned management to start. He'd earn more in tips from serving $100 dinners than just a couple cocktails, he figured, and it has turned out to be a good move for all involved. On any given night, this narrow, whitewashed chamber of the bar becomes its own de facto dining room, filled with people eating crabmeat salads and smoked duck and, always, chatting with Swanson.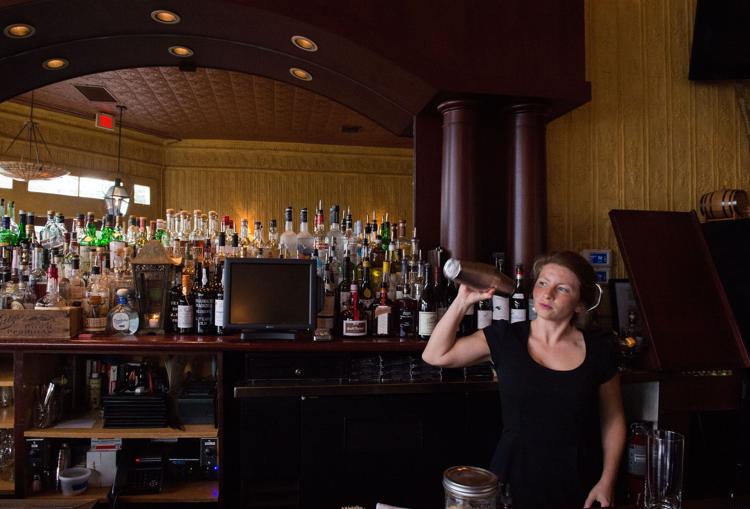 In settings like this, bartenders can cultivate their own clientele, much like waiters at the city's old school Creole restaurants.
At La Petite Grocery, for instance, Wineski takes extra steps to extend her service from the bar to her regulars. She keeps a list of their phone numbers and texts them about changes with the menu or schedule. When she spots one regular walking down the sidewalk outside, she starts pouring his standing cocktail order.
"You're never really alone at the bar," she said, clearing a dinner plate from one place at her bar and nodding to acknowledge another customer's request for another round. "You can make friends, and either way you always have me."
On any given day at his market and po-boy shop Bevi Seafood Co., Justin LeBlanc will field c…
Chefs can win acclaim and maybe get famous. Restaurateurs can build empires and they might m…
Throughout his life, chef Paul Prudhomme praised the dinner table as the best place to bring…