The chicken dance is headed to Bayou St. John, along with the beer steins, the bratz and the oompah bands.
The area's largest Oktoberfest, hosted by Deutsches Haus, will be held in New Orleans this fall for the first time in seven years, the German cultural group has decided, marking the end of its run in Kenner.
This year's celebration will take place on the lot where Deutsches Haus plans to build its new clubhouse at 1700 Moss St., on the banks of Bayou St. John, just across from City Park.
The event is scheduled for three consecutive weekends, Oct. 6-7, Oct. 13-14 and Oct. 20-21.
Theresa Crosby, executive director of Deutsches Haus, confirmed the news Monday.
"We have to plant our roots back where we started everything, in New Orleans," she said. "Our members are really excited about it."
Deutsches Haus, or "German house," is a nonprofit group that was formed in New Orleans in 1928. It was created as a hub for German culture in a region where the influence of German immigration was strong, but where overt expression of that heritage had been diminished during World War I.
The group's historic headquarters on South Galvez Street in Mid-City grew into a destination for its annual Oktoberfest. Flooded and subsequently rebuilt after Hurricane Katrina, the clubhouse was razed in 2011 to make way for the new University Medical Center, part of a huge new hospital complex.
Deutsches Haus has since leased an American Legion hall in Metairie as its temporary home, but that venue is too small for its Oktoberfest celebration. So beginning in 2011, the big party was held in Kenner's Rivertown district.
"They've been our host city. It's been a terrific partnership," Crosby said of Kenner. "But this is about us going home. We're Deutsches Haus, and this haus needs to be back home."
This year's Oktoberfest will be held on a five-acre site that Deutsches Haus acquired from the state after the loss of its Galvez Street property, and where the group intends to build its new headquarters.
Plans for the new building have been revised since they were first circulated in 2014, when they drew some criticism for the proposed size, originally some 18,000 square feet.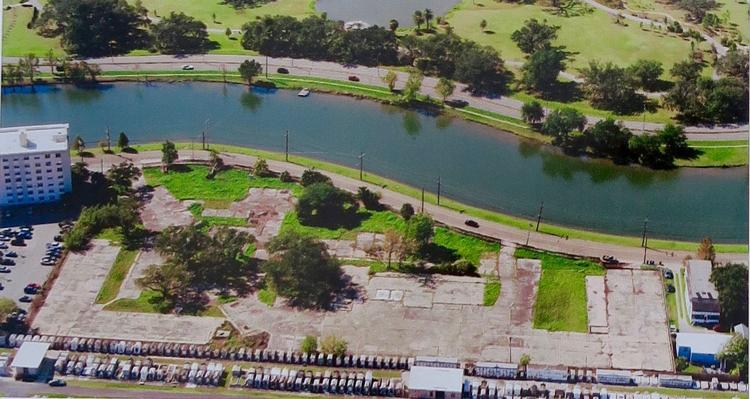 The new plans call for a 10,000-square-foot building, with room inside for about 300 people. The property will have an adjacent beer garden shaded by the site's existing oak trees.The group expects to award the building contract this month, with completion slated for mid-2018.
Work will begin by installing infrastructure that can be used to support Oktoberfest in time for this year's event, like electrical service and water. That means Oktoberfest 2017 will be held around a haus-in-progress, which Crosby hopes will spur fundraising and recruitment efforts.
"This is us saying we're back," she said.
There's nothing strictly seasonal about weinerschnitzel or bratwurst. But dine around New Or…
The schlachtplatte, or "slaughter platter," is a many-splendored collection of pork, with bo…