When Emeril Lagasse first opened his French Quarter restaurant NOLA it was freewheeling and bold. It was the next gamble from a soon-to-be-superstar chef on the rise, and it was in sync with its times.
It was also 25 years ago.
But last week, NOLA reopened after a two-month revamp. The result recalibrates the restaurant's original upscale/casual aim for a changing dining scene. Now NOLA has a look and a new menu of small plates that add up to a big change.
The white tablecloths are gone, the new bar has doubled in size and the food arrives as a progression of snacks and appetizers, pizzas and pastas, demi-sized entrees, reconfigured old favorites and original creations.
The wood-burning oven still spins out char-pocked pizzas, though the mushroom version now sports an arugula salad with fried slivered pig ear, which tastes like jerky crossed with cracklin'.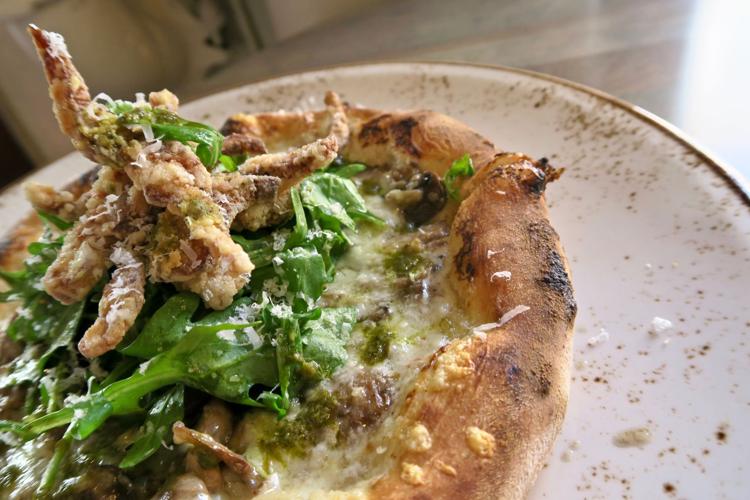 Shredded mirliton stands in for papaya for a crunchy, tangy, Thai-style salad. Boudin is mixed with roasted oysters and spread over Bellegarde sourdough for a modern Cajun riff on shrimp toast. Between the layers of Doberge cake there's the essence of Vietnamese coffee — strong and condensed milk-sweet — with a swoosh of crushed black sesame across the plate.
Back to the future
NOLA was first developed in a stately old building that had been the ambitious but short-lived Italian restaurant Spunto. It made a splash. Shortly after NOLA opened, Times-Picayune critic Gene Bourg wrote about its "no-holds-barred approach to modern New Orleans cooking and its up-to-the-minute look."
Can't see video below? Click here. 
That was in 1992, just two years after Lagasse set off on his own with the original Emeril's in the Warehouse District. This sequel was drawn up to be different.
"NOLA, back in the day, was meant to be the release valve for Emeril's, a place that was less formal, more fun," said Chris Wilson, the chef who leads Lagasse's culinary operations today.
"When we started looking at what we could do here next, we wanted to get back to that," he said. "This format gives us a lot of room to do it."
The renewed NOLA shares some of the ideas that went into Meril, which Lagasse's company opened last year with a prominent dining bar, a casual approach and a small plates menu.
But where Meril goes global, NOLA is more firmly centered on contemporary Creole and Cajun flavors, with a strong dose of Southeast Asian. That also happens to reflect modern New Orleans dining trends writ large right now.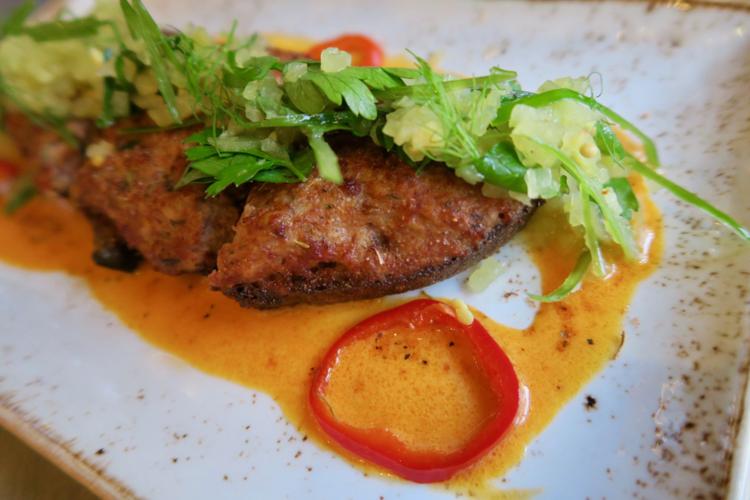 To create the menu, NOLA chef de cuisine Philip Buccieri and pastry chef Amy Lemon collaborated with Wilson and David Slater, the Emeril's alum who is now director of culinary development for the company. As they describe their new dishes, the chefs sound like kids opening the lid of a toy box to show off new finds.
"We spent months developing this menu, so to put it out there, get feedback and see people enjoying it, it's a really exciting time for us," said Buccieri.
New flavor, new flow
The menu is arranged for self-guided tours of small plates or table-filling shared meals, and there's a playful edge across its 40-plus dishes.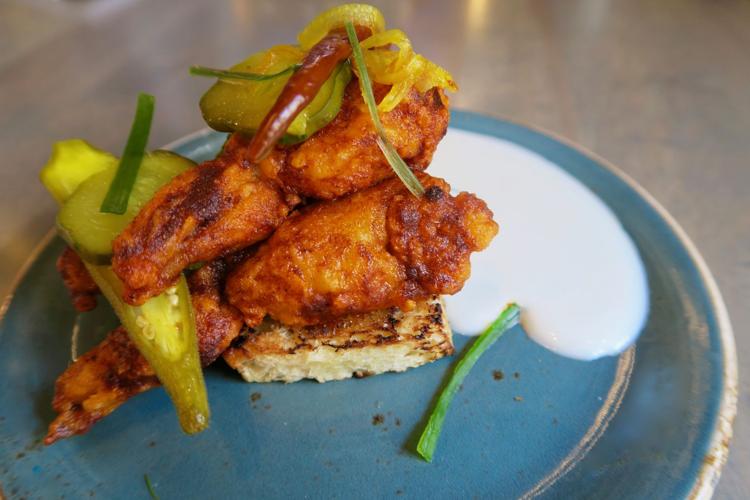 The fried frog legs hum with peppery spice for a Nashville hot chicken-meets-the marsh idea. If "turtellini" doesn't jump off the menu, try saying the word aloud — its turtle-filled tortellini bobbing in turtle soup rendered as broth instead of roux.
Some dishes work like chef-styled bar food. For instance, you can lift smoked crab cheesecake boulettes by the claw, like eating a snack off a stick. The notion of a "one foot eggroll" sounds like carnival midway food. But in this kitchen, the platter-long, burrito-sized head-turner is more nuanced. It also happens to be vegetarian, with greens and cabbage and carrot in a shell of fried pasta sheets, framed by a river of duck sauce.
Only a handful of dishes remain from the previous edition of NOLA, notably the stuffed chicken wings. A few others are updated renditions of NOLA dishes from the past.
One example is the plank-roasted fish, cooked in the wood oven until its citrus-horseradish crust practically caramelizes. Another is the smoked duck, which now resembles hunting camp "duck frites," served over fries and finished with gravy and blue cheese butter. Drunken monkey ice cream is back as a cake encased in thick cap of chocolate.
The revamp changed the look and flow of NOLA. The new bar, together with a dining bar fronting the wood oven, gives the entire ground level the feel of a lounge.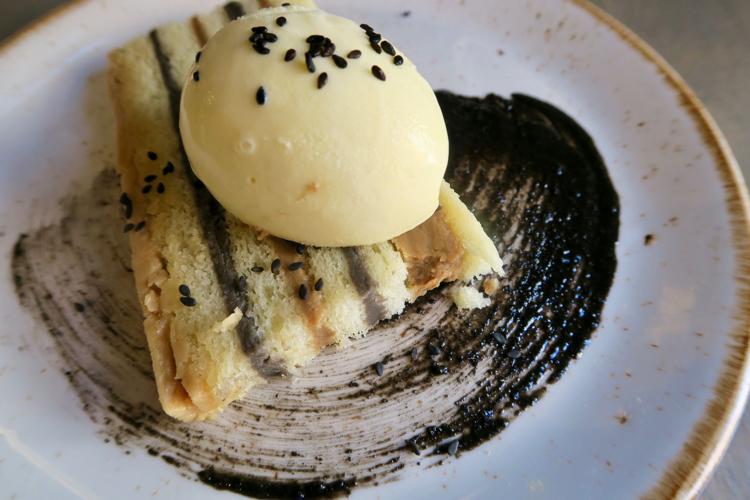 The second floor functions as a more traditional dining room, now finished with panels that look like stained glass and with views down to the bustle of the bar. Take the elevator up to the third floor, and the doors open to a private dining room and event space with a rooftop view to the spires of St. Louis Cathedral.
A few of NOLA's longtime signature dishes return in their original form as regular daily specials, like the regally portioned pork chop (Thursdays) and the fried chicken (Fridays).
That makes sense. After all, even at a restaurant designed to be loose, with 25 years on the clock you know some regulars will still hold their old favorites tight.
534 St. Louis St., (504) 522-6652
Lunch and dinner daily
Behind the bar at the Uptown bistro La Petite Grocery, Julia Wineski mixes a six-ingredient …
The ideas had been taking shape around the dinner table, at scheduled meetings or impromptu …
The renovation that turned a stately 19th-century residence into the modern Uptown restauran…
Can a restaurant based on fusion also be authentic? After eating at Maypop more or less cons…