Ted Brennan's Decatur is so close to opening, Bridget Brennan Tyrrell and Teddy Brennan can practically taste the turtle soup, the eggs Sardou and the pecan trout they'll be serving.
Big round tables are set in the downstairs dining room, the new kitchen gleams, and the walls of second-floor banquet rooms are lustrous with Venetian plaster in tones of blushing red and emerald green.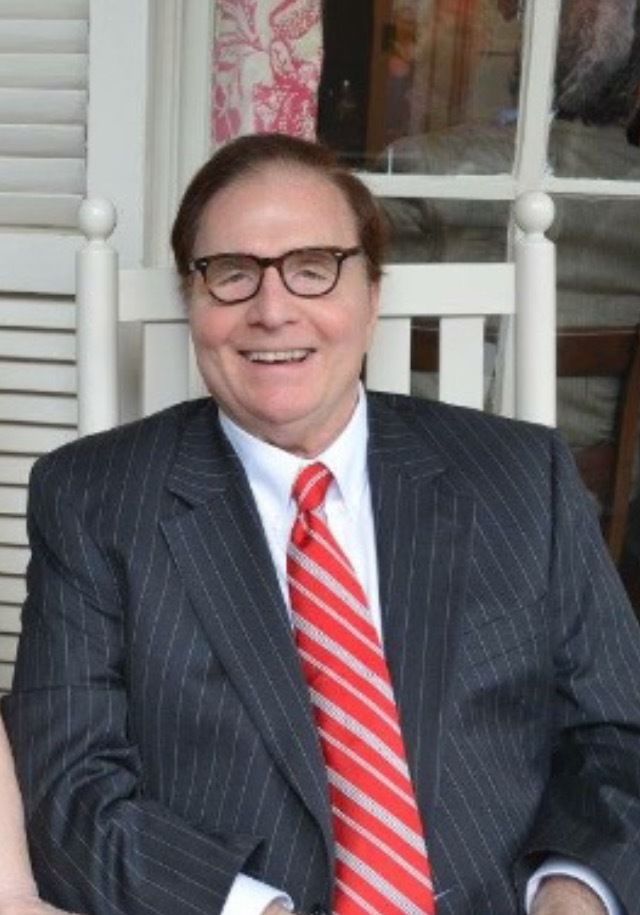 After years of planning, Ted Brennan's Decatur is slated to open in mid-July at 309 Decatur St., in the French Quarter.
But even as this new beginning nears, the siblings at the helm are still compelled by the past, and they reflect constantly on how their restaurant will draw on Brennan family history.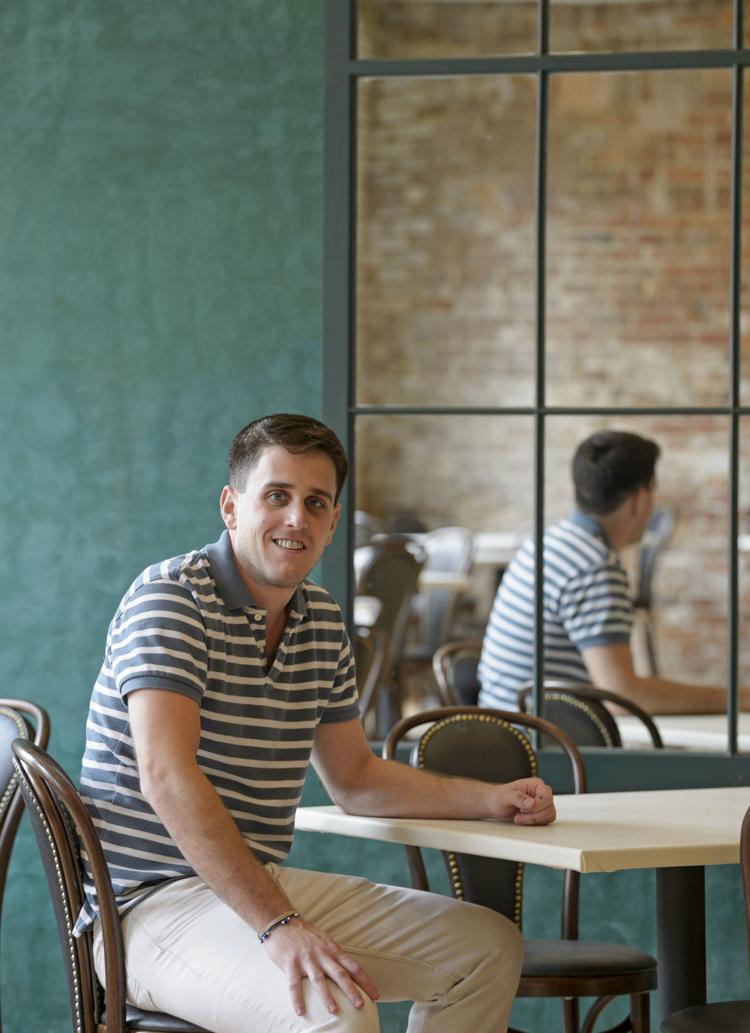 They can't help it. Ted Brennan's Decatur is named for their father. It's the restaurant he envisioned as his second act, after a dramatic and trying departure in 2013 from the only stage he'd ever known, his family's famed Brennan's Restaurant on Royal Street.
But last summer Theodore "Ted" Brennan suffered a heart attack and died at age 68. Since then, the work of opening the new restaurant has come to embody something else for his children.
"This restaurant started as redemption for my father. Now it's about legacy," said Bridget Brennan Tyrrell.
As the first Father's Day since his death approached, and with the restaurant's debut finally in sight, the poignancy of that legacy has been sharp and close to the surface.
"I wish he was around to see this place open and to be here now to make everyone feel OK, the way he always made everyone feel OK," Teddy Brennan said. "But now we're doing this for him. At the end of the day, it's the responsibility of Bridget and me to hold this together."
A new start
Teddy Brennan, 29, and Bridget Brennan Tyrrell, 39, grew up in the restaurant business and always expected to follow in their father's footsteps. Along with their mother, Ellen, they are developing Ted Brennan's Decatur to carry his torch.
It's a new restaurant with clear ties to the family's previous restaurant. That includes a culinary approach based on French Creole tradition, served at dinner and at a daylong breakfast through a la carte and table d'hote menus.
It brings back many familiar staff members, starting with the long-serving chef Lazone Randolph. There are insider references to the old restaurant worked into the colors on the walls, in the layout of the kitchen and even spread across the wall of one of the new dining rooms, in the form of a wine mural that once hung at Brennan's on Royal Street.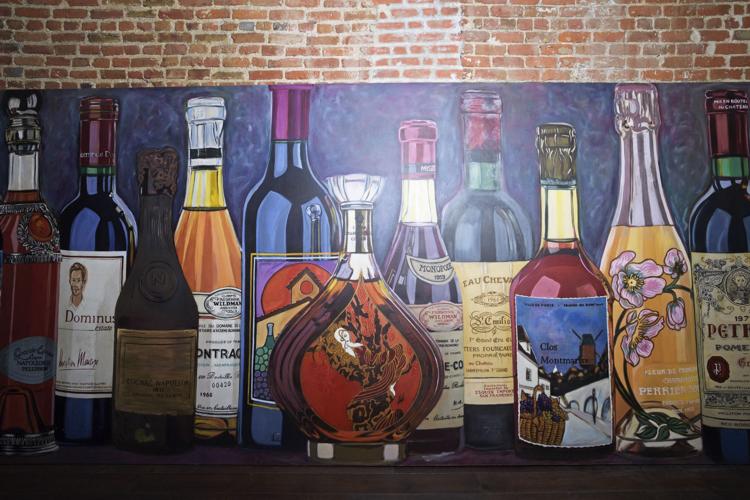 For 40 years Ted Brennan was a proprietor of that landmark restaurant, along with his brothers Owen E. "Pip" Brennan Jr. and Jimmy Brennan. But eventually the family lost Brennan's through a tangle of debt and litigation. In 2013, its landmark Royal Street building was sold through a sheriff's auction. The business itself, along with its name and other brand assets, was soon sold off through bankruptcy.
It was all acquired by restaurateur Ralph Brennan, Ted Brennan's cousin from a distinctly separate branch of the family, and Ralph's business partner, wealthy local investor Terry White. They spent an estimated $20 million to acquire and massively renovate Brennan's Restaurant, which reopened in late 2014 with a menu blending traditional and highly contemporary Creole cuisine. The new version of this grand, historic restaurant has since won wide acclaim and national attention.
In the wake of the turnover, it looked like Ted Brennan and his family had lost everything. But they still had close bonds, with each other and with many of the most veteran members of the old Brennan's staff. Even as the spotlight was on the "new Brennan's," Ted Brennan's family was drawing on those bonds to plan their next chapter.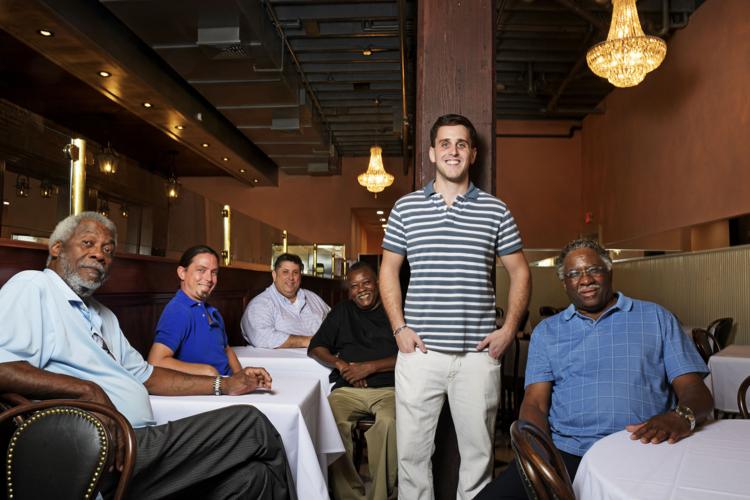 "The moment those doors shut, we kept together and said 'OK, when do we start again?' " Teddy Brennan said.
A movable feast
Through the recent travails, Randolph has remained fiercely loyal to the Ted Brennan's Decatur family. When discussing the restaurant's impending opening, he can sound like a veteran boxer coming out of retirement, striking a defiant tone against doubters.
"If anyone thought we were going to fade away, they must have been dreaming," Randolph said. "We were down and we got walked on a bit. But we were never out of the game. I knew we'd be back."
At some points along the way, however, how to get there was not so clear.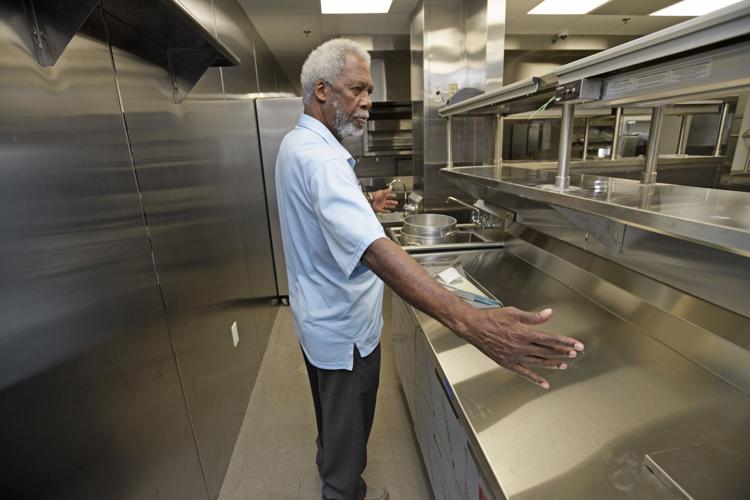 Ted Brennan's Decatur is just three blocks from the Brennan's on Royal Street, but it presents a much different prospect. It's housed in a vintage brick building that once had a restaurant downstairs and a nightclub upstairs, though these spaces had been in only intermittent use in the years since Hurricane Katrina.
The voluminous rooms were ragged when Ted Brennan and his family first walked in.
Renovations saw many stops and starts as the family assembled financing to keep the project moving. Predicted opening dates were pushed back repeatedly for more than two years.
Ted Brennan's family believes the experience of losing the Royal Street restaurant, and the trials of restarting elsewhere, eventually took a mortal toll on their father.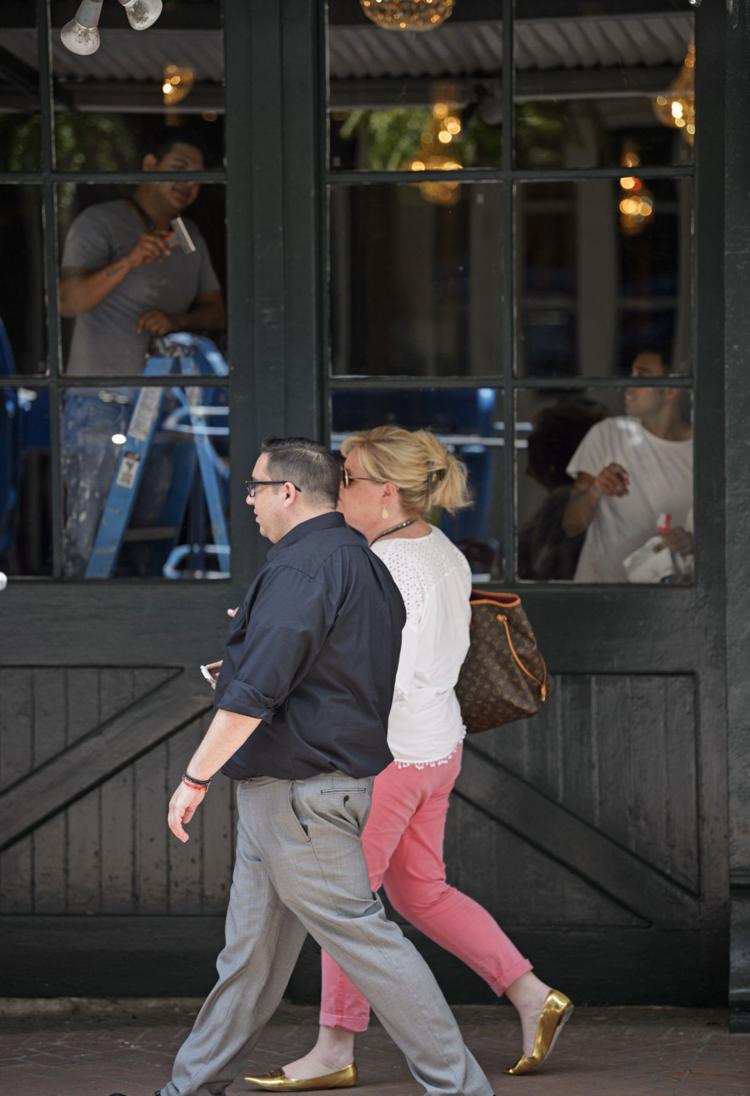 "He wanted our restaurant to be for us. He wanted to be able to give us the restaurant," Brennan Tyrrell said. "Not being able to do that, I think that's what killed my dad. He took it to heart. He believed he let a lot of people down."
That's why his children today see Ted Brennan's Decatur as their chance to vindicate his legacy. For motivation, they still look to their father's example and to the family tradition they feel he embodied. 
That tradition began with their grandfather, Owen E. Brennan, a French Quarter barkeep who in July 1946 bought a Bourbon Street restaurant called the Vieux Carre. It was a move that set generations of his family on their course in the hospitality business and would eventually pepper New Orleans and other cities with their eateries.
The Vieux Carre was a success under Owen E. Brennan's watch, and by 1955 he was preparing to move the business around the corner to much grander lodgings, a onetime bank on Royal Street with a big courtyard and vast potential. This would become Brennan's Restaurant, but its founder never saw it open.
He died that year of a heart attack at age 45. His family carried on, opening Brennan's in 1956 and building it into one of the city's most famous and important restaurants. The lavish "breakfast at Brennan's" filled its rooms by day, and celebrity sightings were common at night.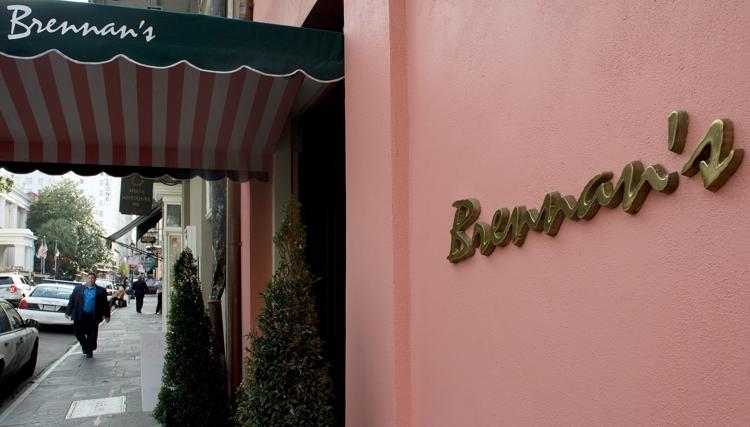 As the ranks of family ownership expanded, management of this booming restaurant grew more complex. By 1974, disagreements over the future of the business led to a rift that broke the family into two camps — one that stayed at Brennan's on Royal Street until the 2013 bankruptcy, and one that went on to Commander's Palace and eventually developed many other restaurants.
While the restaurant properties have changed through the years, that family split persists.
Meanwhile, as the Ted Brennan's Decatur family faces the future, they dial back to the start.
"We're starting fresh, but that's exactly what our grandfather did," Teddy Brennan said. "Brennan's went from Bourbon to Royal and now we're on Decatur. It's our third location, and that's our lineage."
Familiar flavors, faces
The restaurant they have been quietly, sometimes haltingly developing on Decatur Street is significantly smaller than the old Brennan's. But it is still ambitious, covering 12,000 square feet across two floors and with seating for about 250 people.
The main dining room is a long, linear run of black-and-white tile floors, bentwood bistro chairs and narrow mirrors, with ancient-looking cypress columns climbing to open rafters high above.
The bar, longer than a bowling lane and topped with copper, stretches on with seats for 50. There will be a TV in the nook by the corner.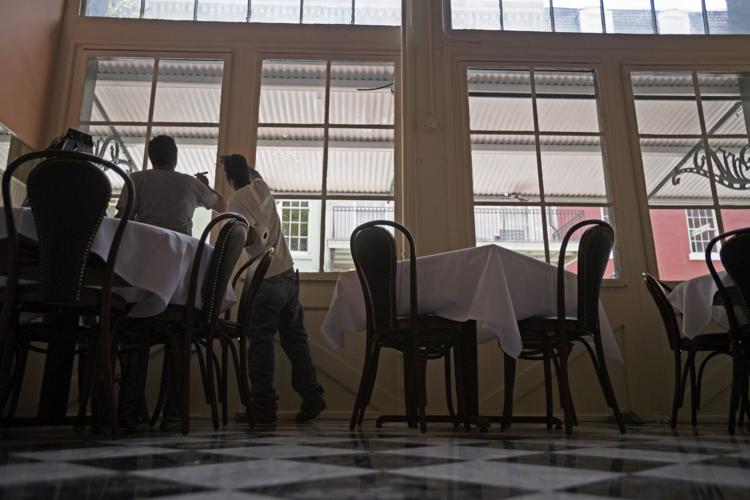 The second floor unfolds in a progression of five interconnected spaces. There's the Gold Room, the Red Room and the smaller Wine Room, attached to the glass-enclosed wine cellar. The Randolph Room, named for the chef, leads to the Patio Room, with an evocative view of the adjoining rooftops and courtyards in this French Quarter block.
In the kitchen, Randolph will prepare a menu that is shorter than the one he served at the old Brennan's, and with a few nods to modern trends. The brunch menu has a burger, for instance, and the bread pudding will be topped with sugar in the colors of Carnival, like a king cake.
But the foundation of the Ted Brennan's Decatur menu comes from canonical Creole flavors. Breakfast has an array of poached egg dishes, "eye opener" cocktails, grillades and grits, and crab meat galore. All of the menus offer steaks and redfish, trout and baked oysters, crepes and a version of bananas Foster.
"We know what we've done successfully for decades, and we plan to wrap that up in a bow on Decatur Street," said Teddy Brennan.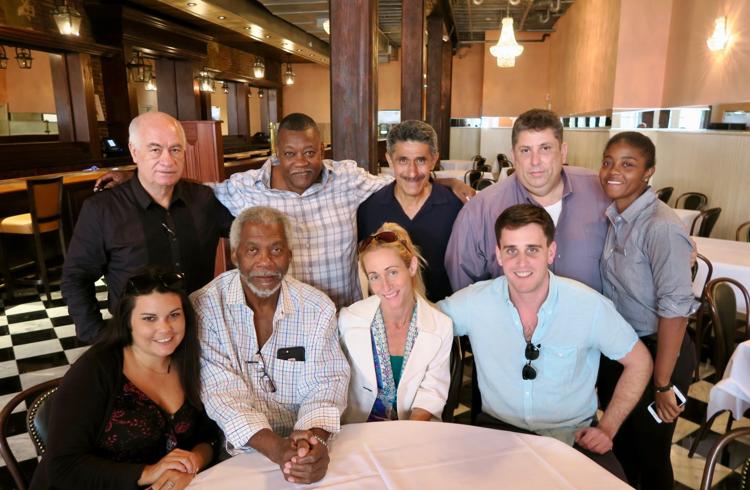 Others share their conviction, including chef Randolph, who started at Brennan's Restaurant in 1965 and became its executive chef in 2005. He represents a direct link to Brennan's first and arguably most influential chef, the late Paul Blangé, who worked for the Brennan family from 1946 to 1977, and also to his successor, Michael J. Roussel, who led the kitchen from 1977 until his death in 2005.
"We try to remain as close to Louisiana as we can," Randolph said. "We are remaining true to form. This restaurant had its own history of food."
The family recruited many of Randolph's old kitchen staff, and other familiar faces from the Royal Street days will be back in the front of the house. They include Jorge Blanco, the maître d' who started at Brennan's in 1988, and Mario Alvarado, a captain who started there in 1971. The captains Alfredo Pena and Ron Boykins, whose Brennan's tenures started in 1998 and 1994 respectively, are also back with the new team.
"There's not too many other restaurants that I think could pull this off and come back together like this, but Ted Brennan changed my life," Blanco said. "He saw me grow through the years and he gave me a chance. That's why I'm back now."
Others cite their desire to continue a legacy they felt they were part of on Royal Street.
"Things happen, and that's life. But this is history. Getting to start this again, it feels like we're part of history," Boykins said. "All of us did this together. We're all been through something, and we're here to show what we learned. It's time to step up."
The Pontchartrain Hotel on St. Charles Avenue was once a home-away-from-home for visiting ce…
As Tujague's restaurant marks its 160th anniversary, it's legacy and its latest chapter unde…
The night began in typical fashion for Tony Angello's Ristorante.