If working in your garden is the last thing you want to do in the middle of July, and if you've lost interest in browsing nurseries for plants that can stand the heat, then Kathy McNamara may have just what you need.
"This is the time of year that gardeners need a lot of inspiration. We think they might find it if they come to the Pelican Greenhouse Saturday morning," said McNamara, horticultural manager at City Park. "We have a lot of plants that are blooming now and still look great despite the summer heat."
Roses? Nope. Herbs such as dill? Nah. But gingers? You bet!
"Go ahead and buy gingers to put in your garden now and don't worry about them freezing. Even if they died to the ground during the deep freeze last winter, you should be seeing new growth — they come back year after year," McNamara said.
Some gardeners who have immense stands of shell ginger might wish they didn't (ahem!), but McNamara praised the blooms of the dancing ladies ginger — delicate pink flowers that hang down from foliage of the 2-foot-tall plant.
"They are in bloom now at the greenhouse so you can see exactly what you're getting," she said. "You can plant it right away and it will bring color to your garden if little else is in bloom. The same goes for the Siam ginger that we have for sale. Its big fancy blooms stand up above the foliage."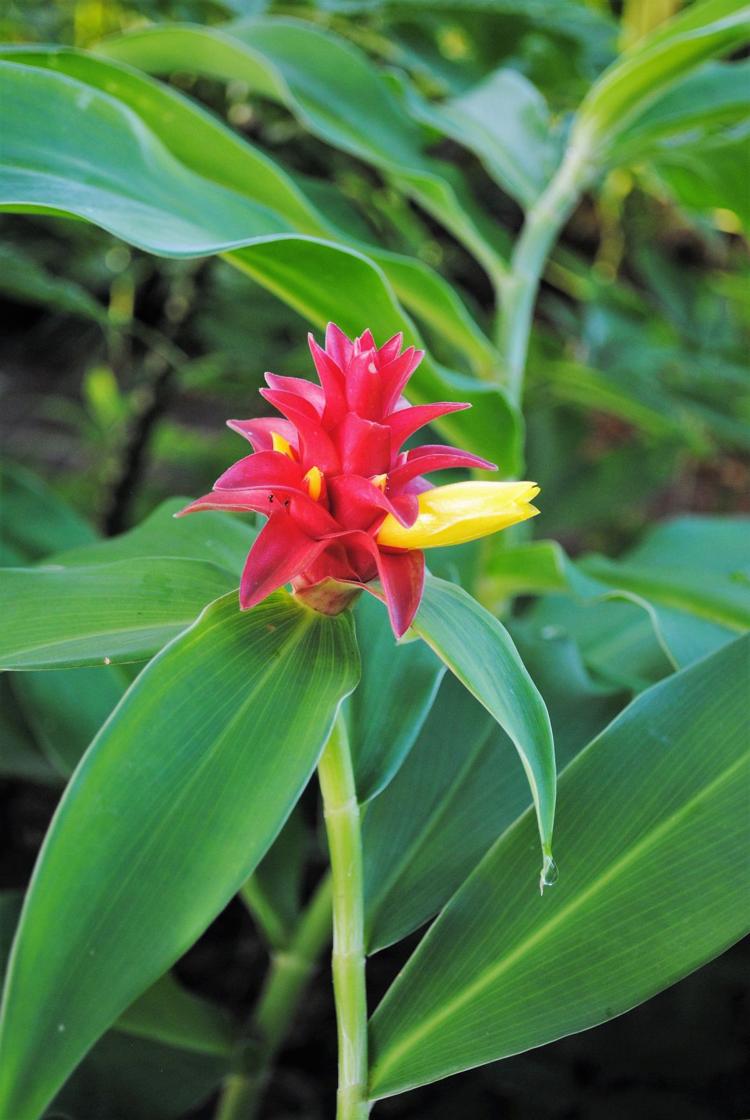 And there are other options for adding flowering plants to the garden.
"We have Texas Star hibiscus in bloom and we have Swamp Mallow," she said. "A lot of folks lost their tropical hibiscus in the freeze, but these two are hardier. They might die to the ground, but once things warm up in the spring, they come back."
Volunteers who work in the greenhouse propagate many of the plants for sale.
"Some are master gardeners getting in their volunteer hours, but others just like working with plants and the camaraderie," said McNamara. "We get a lot of questions about native milkweed, so our volunteers have grown a lot of it."
Milkweed is the plant that Monarch butterflies adore, both as a food source and as a place to lay eggs. There's an ongoing debate in the horticultural community about whether tropical milkweed (the most commonly available kind) actually harms the butterflies because it is evergreen and thereby encourages them to stay put in the winter rather than migrate to Mexico.
"We have plenty of both, native and tropical, in 4-inch pots so gardeners can try them both out," said McNamara. "No matter which one you want, or if you want both, be sure to buy a few plants so that the caterpillars have a good food source. They can strip a single milkweed plant in a matter of hours."
*********************
Pelican Greenhouse Plant sale
Saturday, July 14
9 a.m. to noon
Off of Golf Drive in City Park
Free, but bring a wagon
For more info or to get a full list of plants, email plants@nocp.org