A stranger in a strange land that was once his own, Cyril Neville scans the exposed-brick interior of a casual-chic Uptown coffee shop.
When he lived nearby on Valence Street, this building at Laurel and Upperline streets was the Uptown Youth Center, a community hub where he and his brothers hung out and mentored neighborhood kids. There were music lessons upstairs, after-school tutoring and Mardi Gras Indian sewing workshops.
The former Uptown Youth Center is now the Cherry Espresso Bar, serving homemade chai tea and banana muffins to millennials.
Back in the day, the Wisner Playground across the street hosted the original Uptown Street Festival. Now, Neville notes wryly, "it's where soccer moms take their dogs to crap."
Much of his old stomping ground is largely unrecognizable. "When I was growing up, I never thought I would see palm trees on Valence Street," he says, chuckling. "But now there are palm trees on Valence Street."
Live long enough and you see a whole lot of changes — and not just to the 13th Ward's foliage.
Cyril Neville turned 70 this month. He'll mark the milestone with an all-star concert Sunday night at the Civic Theatre, featuring Irma Thomas, Deacon John, John Boutte, Davell Crawford and many more friends and fellow musicians. Tickets start at $25; a portion of the proceeds will benefit the alternative school Adinkra NOLA.
Once the Neville Brothers' resident firebrand, Cyril is now an elder statesman of New Orleans music. To earn that status, he endured more than his share of trouble and tragedy. The past year alone saw extreme highs and lows. The lowest may have been the day cancer claimed his brother Charles.
Cyril is the last of the original four Neville Brothers still active in New Orleans. Eldest brother Art, who is 80, has not recovered from a series of health setbacks that have sidelined him for more than a year. Aaron lives in New York, tending to an upstate farm when he isn't singing.
Thus, it has fallen to Cyril to tend the Nevilles' tremendous local legacy.
"Being the artist formerly known as the youngest Neville Brother, to becoming 70 years old, and knowing that I'm kind of the last man standing when it comes to the performing part of it ... it's scary," he said Wednesday afternoon over the whir of an espresso machine.
"At the same time, that's my responsibility. The legacy's got to continue. And it is."
'New Orleans in my blood'
Technically, Cyril Neville no longer lives in New Orleans. Following a post-Hurricane Katrina exile in Texas, he settled in Slidell.
But he's in the city often. "You never fall out of love with New Orleans," he said. "New Orleans is in my blood."
He compares his feelings to novelist James Baldwin's relationship to America. Because Baldwin loved America, Neville said, "he reserved the right to criticize. I feel the same way about New Orleans.
"I done saw the city change at least 10 times in my life. Mr. Gerrymander and that chick that hangs with him, Ms. Gentrification, changed a whole lot. They've been doing it for years."
Such newfangled spectacles as the World Naked Bike Ride, which rolled through Faubourg Marigny and the French Quarter in June, leave him scratching his head.
"It's kind of weird being in New Orleans now," he said. "I know it's the same place, but there's a lot you don't recognize. There's a lot of things happening, and the way that they're happening, to me, is upside down."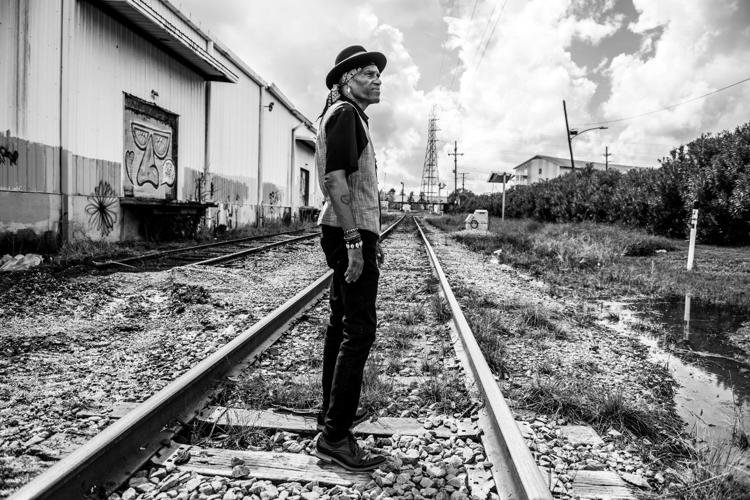 Cyril grew up at 1106 Valence, after his family moved back to the street following a stint in the Calliope project. He, his brothers and/or their uncle, George "Jolly" Landry, Big Chief of the Wild Tchoupitoulas Mardi Gras Indian tribe, also lived at 1012 and 1014 Valence.
The pre-palm tree era of Valence Street was rough. As chronicled in the oral history-style autobiography "The Brothers," published in 2000, the young Nevilles lived dangerously amid drugs, crime and violence.
High on heroin, Cyril was sliced open from his neck to his shoulder during a fight outside a bar; the wound required 180 stitches to close. He has scars "inside and out. Some you can see, some you can't."
Music was the brothers' salvation.
Art's band the Hawketts had a local hit with "Mardi Gras Mambo." Aaron scored nationally with "Tell It Like It Is." As young men, they performed in various combinations, with Cyril learning the craft from his older brothers.
Times were very different. "When I tell people nowadays that it was against the law for black and white musicians to play on the same stage, they look at me like I'm crazy," he said.
All four brothers passed through Art Neville & the Neville Sounds. Cyril and Aaron later formed the Soul Machine. Art eventually installed a pared-down version of the Neville Sounds at a Bourbon Street bar, the Ivanhoe, where they were rechristened the Meters. The original lineup featured Art on keyboards, bassist George Porter Jr., guitarist Leo Nocentelli and drummer Zigaboo Modeliste.
Cyril would sit in occasionally at the Ivanhoe, given that, at the time, "it was a step up for black musicians to be given a job on Bourbon Street."
He officially joined the Meters for the 1975 album "Fire on the Bayou" and fronted the band in arenas and stadiums as an opening act on the Rolling Stones' 1975 Tour of the Americas.
Forging an identity
By the late '70s, the Meters had disbanded. Cyril, Art, Aaron and Charles accepted their Uncle Jolly's invitation to record a Mardi Gras Indian funk album with the Wild Tchoupitoulas.
"If not for Jolly coming to us with the idea about the Wild Tchoupitoulas, maybe there never would have been no Neville Brothers," Cyril said. "To me, that was the first Neville Brothers record. It was a regathering of Art Neville & the Neville Sounds."
Moving forward as the Neville Brothers, they forged their collective identity during long, sweaty nights at Tipitina's, distilling a unique hybrid of funk, R&B, soul and Mardi Gras Indian music.
The evocative, gold-certified 1989 album "Yellow Moon," produced by Daniel Lanois, and its 1990 follow-up, "Brother's Keeper," catapulted them to international fame.
Cyril's immersion in reggae and Native American culture influenced the band's look and sound. He co-wrote "Jah Love," a song on "Brother's Keeper," with U2's Bono.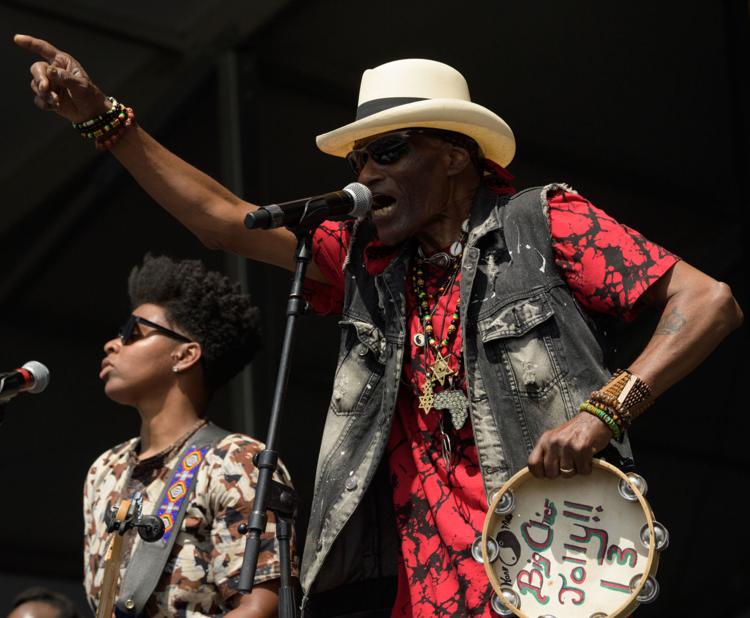 Aaron's high-profile collaboration with Linda Ronstadt and his gold- and platinum-selling solo albums of the early 1990s further enhanced the Neville brand. The brothers toured the globe as the musical embodiment of their hometown.
Their commercial success enabled Cyril to build a "ghetto fabulous" compound straddling the Gentilly block between, appropriately, Arts and Music streets, complete with a swimming pool and basketball half-court.
By the mid-2000s, the Neville Brothers had peaked creatively and commercially. A lackluster performance at the 2012 New Orleans Jazz & Heritage Festival turned out to be their final, full-length hometown show.
Three years later, they reunited to play six songs at a high-dollar, poorly paced tribute concert at the Saenger Theatre, an anticlimactic conclusion to the 35-year reign of New Orleans' first family of funk.
Cyril wishes they'd said a proper goodbye.
"A day don't go by that I don't get asked about it," he said. "Now we know it can't happen (because Charles died). But the desire for it is still there. We tried to make it happen in a whole bunch of different ways, but we never could pull it off."
'A new beginning'
Even when the Neville Brothers were active, Cyril had various side projects. He released music via his Endangered Species label by his Uptown All-Stars and DEFF Generation, a next-generation Nevilles rap/brass hybrid. More recently, he toured and recorded with the blues-funk band Royal Southern Brotherhood.
His main focus these days is Swamp Funk, a band featuring his son Omari on drums. As spelled out in the title of the old Rush anthem he covered on his 2013 album "Magic Honey," Cyril is a "Working Man." He works across the spectrum of New Orleans music, singing songs from the catalogs of Louis Armstrong, Fats Domino and Professor Longhair.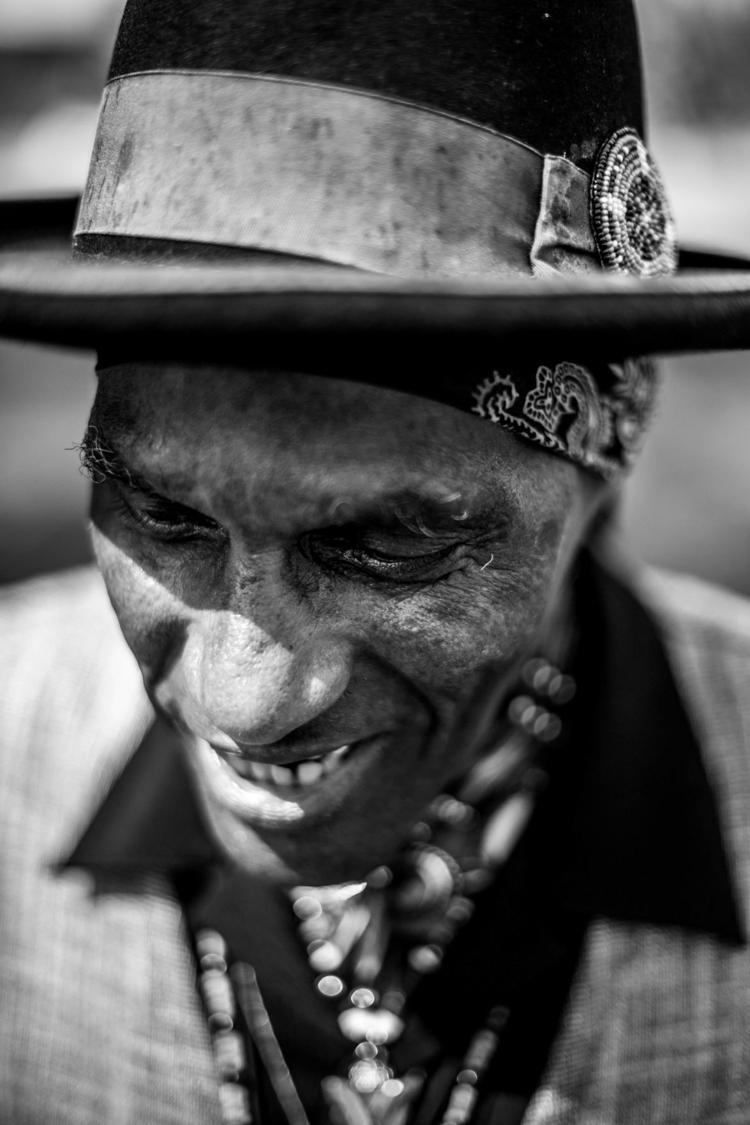 He recently accepted his first-ever weekly hotel gig: Every Friday night in October, he's booked at the Jazz Playhouse in the Royal Sonesta.
"That's put a new focus on what I can and should be aiming toward," he said. "Seems like the quieter the music, the less instrumentation, the better people like it."
He performs without the large percussion rig he deployed with the Neville Brothers: "Just me, a stool, a mic and my tambourine. I can't put my tambourine down."
His set often includes "Be My Lady," a Zigaboo Modeliste composition from the Meters' "New Directions" album. Cyril considers it his signature song: "No question. The record has followed me."
He appeared on new recordings of "Be My Lady" by both Troy "Trombone Shorty" Andrews and Kermit Ruffins. "I'm going to be singing it the rest of my life, hopefully," he said. 
This summer, Omari's record label, World Order Entertainment, released "Endangered Species: The Complete Recordings," a five-CD box set collecting Cyril's entire Endangered Species output, as well as a single-CD best-of compilation, "Endangered Species: The Essential Recordings."
"With that, and the 30th anniversary of 'Yellow Moon' coming up in 2019, I feel like it's a new beginning," Cyril said. "This is a new beginning for me."
'Love's got to win'
He was present in Massachusetts when Charles died in April. His brother's passing, like those of pianist Henry Butler, Native American activist Goat Carson and many others, prompted Cyril to take stock.
"Every day is a reflective time for me," he said. "Being able to call Allen Toussaint is something I miss. Being able to call my brother at any time of the day and night and converse with him — I miss that. I don't know how many Big Chiefs we buried this year. Things like that put you in touch with your mortality."
That said, he plans to participate fully in his own birthday celebration Sunday at the Civic: "I could have made it easy on myself and done something quiet. But you don't get to be 70 but one time."
In addition to performing with Swamp Funk, he'll likely play drums with members of Galactic, and also join "Deacon" John Moore and Charles Moore to back Irma Thomas. "It's my party, so I'm supposed to be involved," he said.
His ever-expanding family will be involved as well. He and his wife, Gaynielle, have been together for 40 years. His seven children — daughters Talitha, Imani and Liryca, and sons Kenric, Cyril Jr., Louis (who was killed in Baton Rouge in 2011) and Omari — have given him grandchildren and great-grandchildren.
When Cyril was a toddler, his mother wouldn't give him metal utensils, because he'd break plates by drumming on them. Omari, Cyril said, did the same thing as a child. So, too, does Liryca's 4-year-old son.
"The family's constantly growing," Cyril said. "Whatever this magic is that we were given, generation after generation, it's just coming out of these kids."
Always attuned to issues of race and social justice, he marvels at "how much has changed, and how little has changed at the same time."
But he considers himself an optimist: "All hope is never gone, as far as I'm concerned. In the battle between love and hate, love's got to win."
Surrounded by family, he's "in a really good place. Who would have thought that I would have made it to 70, with some of the things that happened to me? Now that I'm here, with how many children and grandchildren and great-grandchildren I have, life is totally different for me. All of my life has always been about my family, but now more so than ever."
Recently Cyril made a guest appearance during his nephew Jason Neville's birthday celebration at Tipitina's, the room Cyril rocked countless times with the Neville Brothers. "We talked about how ironic that was, for him to be onstage doing his thing at Tipitina's and I sit in with him."
Full-circle moments
He experienced many such full-circle moments this year.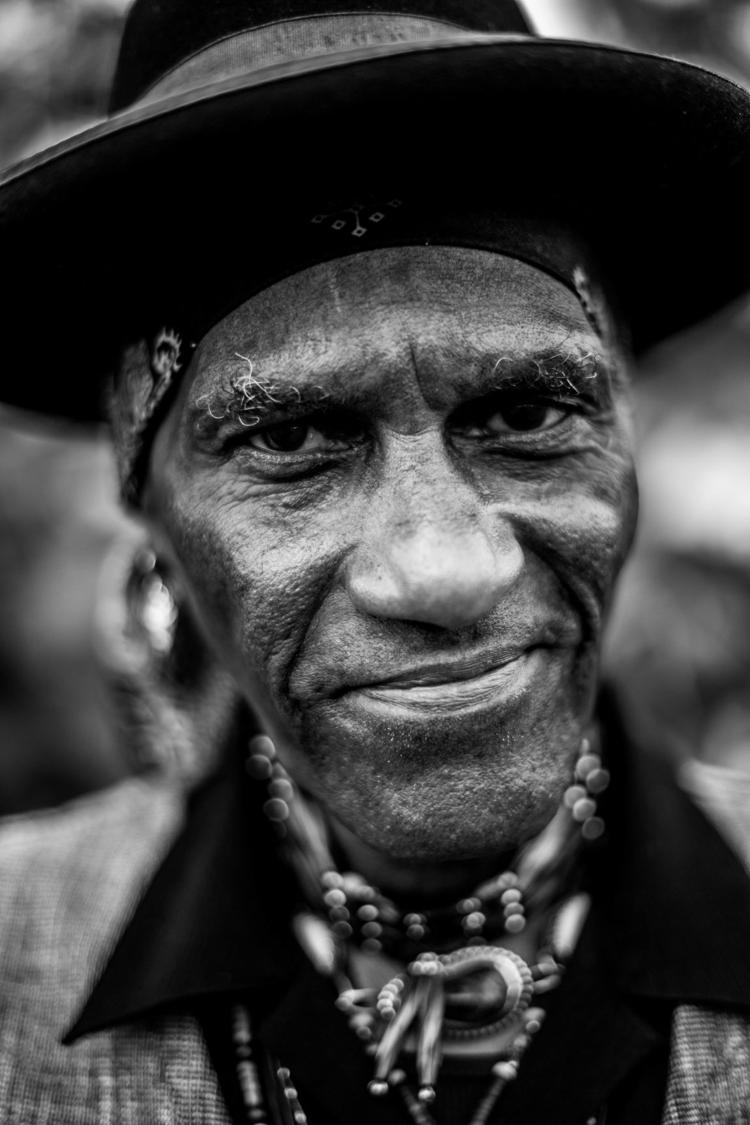 As Trombone Shorty closed out the main Acura Stage on the final day of the 2018 Jazz Fest, he invited Cyril to sit in — just as Cyril had done for him when the Neville Brothers were the festival's closing act.
Cyril sang two Meters songs with Andrews' band, Orleans Avenue, at Jazz Fest: "No More Okey Doke" and "Fire on the Bayou," both of which were also Nevilles staples.
He sang the same two songs with Orleans Avenue every night during Shorty's Voodoo Threauxdown tour this summer. The 29-city roadshow also featured Galactic, Erica Falls, Walter "Wolfman" Washington, Kermit Ruffins, the New Breed Brass Band and the Preservation Hall Jazz Band. It was arguably the most successful, highest-profile New Orleans music tour since the heyday of the Neville Brothers.
"As far as the energy, the only thing I can compare it to is when the Meters went on tour with the Rolling Stones," Neville said. "What made this 10 times cooler was everybody was from New Orleans. From day one, everybody was watching everybody else. It was this beautiful camaraderie, this beautiful family affair for two months. Nobody wanted it to end.
"Shorty held my hand up every night like I was Joe Louis. It was this 360-degree thing. Here I am, standing on the stage with Shorty in the same place that Shorty stood with me with the Neville Brothers."
He emerged from the Voodoo Threauxdown re-energized for whatever challenges lie ahead.
"I'm out here with all these youngsters in front of all these young people in the audience — I brought my A game," he said. "People were like, 'Man, you ain't no 70!' And I'd say, 'Tell that to my legs after I get finished tonight.'
"The way all them young cats received me and welcomed me, I could feel that energy, and that brought energy out in me. Looking at the audience and realizing that, when my name was called, that big-ass noise was for me ….
"It was like one revelation after another that, 'Yeah, you've still got some work to do, dude.' "