Forward-thinking contemporary R&B artist Janelle Monae summed up the nature of Sunday's Grammy Awards with a single line: "Let the vagina have a monologue!"
This year, in contrast to pretty much all 60 previous years, women hosted the Grammy telecast, were the subjects of its major tributes, starred in all but four of the 18 televised performances and dominated several major categories. Even Michelle Obama made a surprise appearance as part of an all-female power quintet.
Was this an intentional over-correction in response to outgoing Recording Academy president Neil Portnow's widely criticized comment last year that female artists needed to "step up"? Obviously. And leave it to the dependably ham-fisted Recording Academy to over-do doing the right thing.
But given the consistently strong, entertaining and diverse nature of the performances, I'd be hard-pressed to pick anybody, especially any of the women, who didn't deserve to be on the show. The first to go based on my scorecard would have been rapper Travis Scott, despite his cool vintage Rush t-shirt.
More highs and lows from the 2019 Grammys:
Keys a keeper: In keeping with its female initiative, the Recording Academy recruited Alicia Keys to host. She was personable and entertaining, even if it sometimes seemed like it was all about her. Her "songs I wish I wrote" medley demonstrated her formidable chops, but also felt gratuitous, especially given that she took part in other performances, too.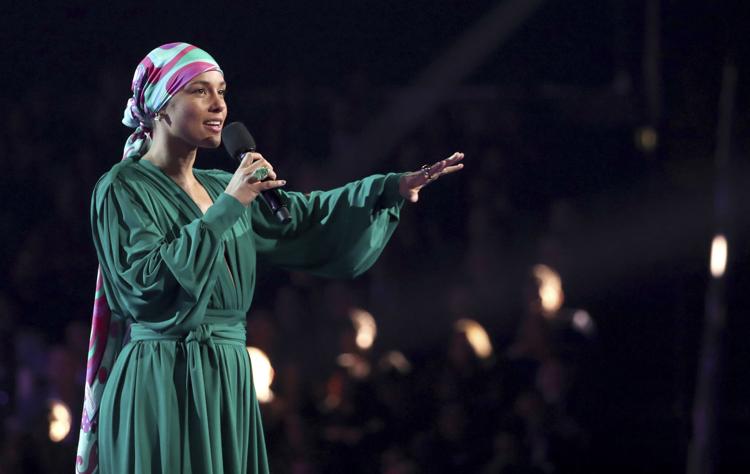 Her best moments were when she traded lines with Motown legend Smokey Robinson on an a cappella "Tracks of My Tears" and when she worked her own extensive Grammy history into the show. Before announcing song of the year, she played a clip from the 2004 Grammys, when she was certain her "If I Ain't Got You" would win song of the year. Instead, Stevie Wonder revealed John Mayer's "Daughters" as the winner. Mayer subsequently broke his Grammy in two and gave the top half to Keys.
During Keys' remembrance Sunday, Mayer materialized with the 2004 Grammy's base and reunited it with Keys' half in what he called "the coolest joint custody agreement in showbiz history."
Advantage, Lipa: Contemporary British singer-songwriter Dua Lipa delivered the night's most barbed zinger-with-a-smile directed at Portnow. During her best new artist acceptance speech, she noted "how honored I am to be nominated alongside so many incredible female artists this year. I guess this year we've really stepped up."
Perhaps not coincidentally, Lipa's long speech was soon cut off. But she'd already delivered the killer line.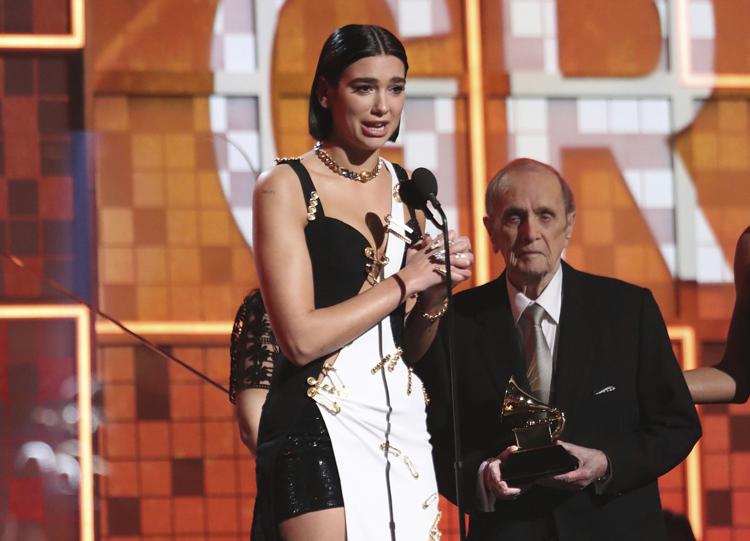 Give out the gold: The Grammy telecast has cut back on handing out awards in favor of more performance time. But awards are, ultimately, the Grammy Awards' purpose. And the reveal of major-category winners can still be dramatic enough – and the reactions of the winners emotional enough – to make for good television.
Witness H.E.R.'s reaction to winning best R&B album ("it's not even an album – it's an EP"). Or Cardi B's breathless reaction to her best rap album win. "Oh my God, I can't breathe," she gasped. "The nerves are so bad. Maybe I need to start smoking weed."
Like H.E.R., Cardi B then rattled off a long list of first names – a sure way to kill an acceptance speech – before getting real. She found out she was pregnant while she was still finishing her eventual Grammy winning album. That necessitated a rush to "shoot these videos while I'm still not showing" – a telling glimpse at the sort of challenges exclusively female artists face.
Portnow's curtain call: Portnow's annual unctuous, self-aggrandizing speech – which is never cut short, of course – is often a telecast low-point. His farewell speech was next-level egotistical. A fawning introduction by producer Jimmy Jam was followed by clips of various performers – Celine Dion, John Legend, Yolanda Adams, Andra Day, Chick Corea – testifying as to what a great guy Portnow is. Portnow then bounded onstage to make the same point himself.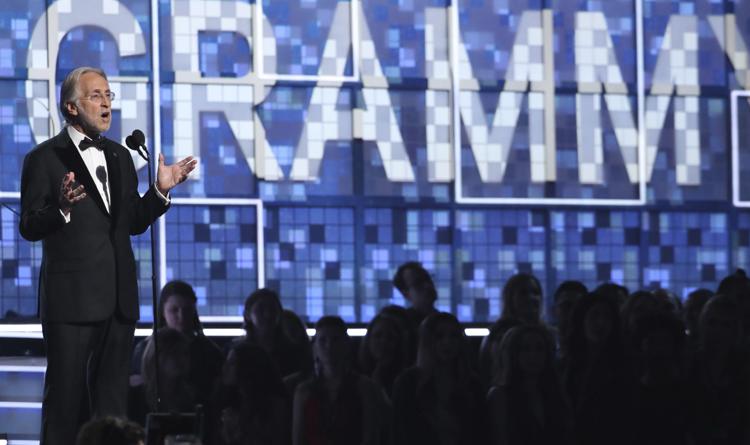 Best performances? Americana singer Brandi Carlile tour up "The Joke," holding an epic note at the end. Monae was a model of Prince-like economy and calculation. H.E.R. was a revelation, combining a crystalline, striking voice with a sharp guitar solo. Kacey Musgraves' understated "Rainbow" and Cardi B's sumptuously set-designed "Money" were memorable in very different ways. Camila Cabello opened the show on a fabulous, Broadway-worthy set depicting a two-story Old Havana apartment building-as-dollhouse, complete with a fire escape leading to a bustling street scene.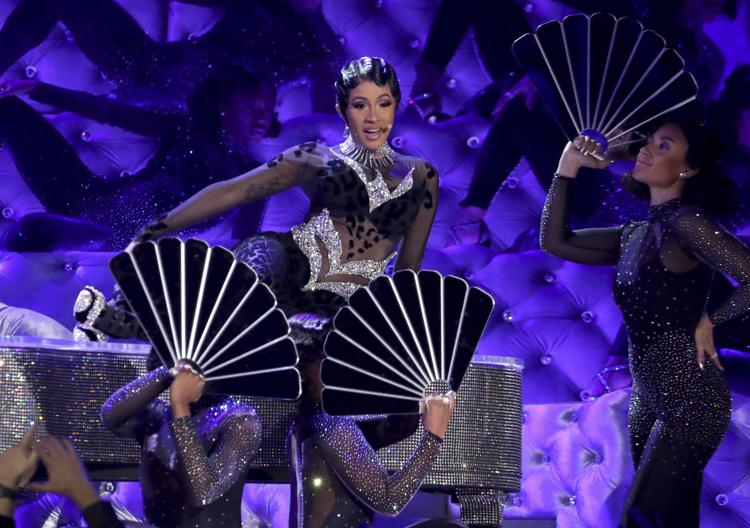 And during a winning tribute to Dolly Parton, the 73-year-old legend took turns with acolytes Katy Perry, Kacey Musgraves and Miley Cyrus on several of her classics. But Parton showed them how it's done when, backed by the harmonies of Little Big Town, she took her new "Red Shoes" to church.
Earlier, the camera found Smokey Robinson in the audience singing along to Parton's "9 to 5" – one songwriting legend saluting another.
Most daring performance? Dua Lipa's controlled yet smoldering duet with St. Vincent, the least-mainstream act to receive a featured performance slot. St. Vincent rocked her trademark thigh-high boots and leotard, as well as an electric guitar.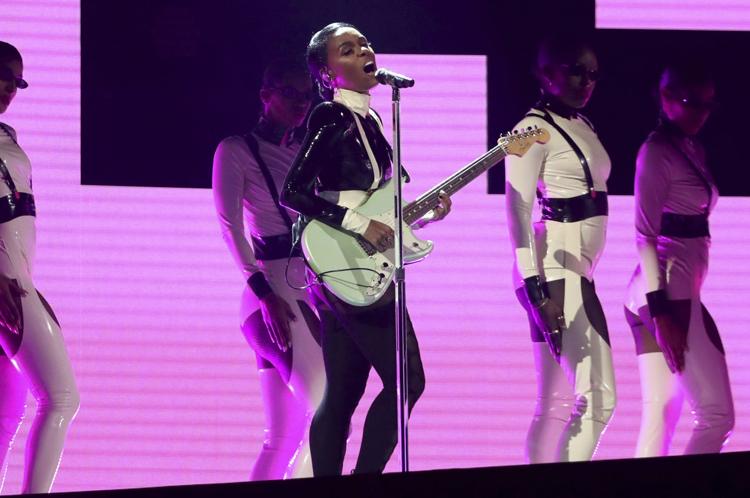 Rest in peace: Neville Brothers saxophonist Charles Neville and New Orleans piano titan Henry Butler were saluted at the end of a long "In Memoriam" segment. They were the final two deceased artists named before the final name, Aretha Franklin, which led into a tribute to the Queen of Soul.
Acting Childish: Actor/rapper Childish Gambino, aka Donald Glover, didn't show up to receive his record of the year Grammy, but did find time to appear in a commercial for Google Pixel's Playmoji.
Shout-out to Post Malone…. For neither getting lost nor sounding awful. Unlike his sloppy, tuneless set at the Voodoo Experience a couple years ago, he sang in tune while accompanying himself on an acoustic guitar. In an odd transition, he disappeared into a foggy stage tunnel, which he managed to navigate despite low visibility and flashes of blinding light. He emerged to join the Red Hot Chili Peppers, the token testosterone rock band invited to the party.
Drake speaks truth: Superstar Canadian rapper Drake – who reportedly turned down an invitation to perform – nonetheless turned up to collect his Grammy for best rap song, and speak a little truth. "We're playing in an opinion-based sport, not a factual sport," he said. "If there's people who have regular jobs who are coming out in the rain and the snow, spending their hard earned money to buy tickets to come to your shows, you don't need this right here, I promise you. You already won."
And then he, too, got cut off.