In 2017, I witnessed 40 or so performances by arena-level acts in New Orleans — and yes, my hearing survived.
I hesitate to proclaim the following highlights the year's "best" concerts. The scoring is obviously subjective, heavily influenced by my own personal tastes, which may differ from yours. And I didn't see everything.
That said, these were my five favorite major concerts of 2017 in New Orleans, in chronological order.
March 2, Smoothie King Center
Much of what is heard during a Twenty One Pilots performance is prerecorded. In the studio, sounds are stitched and layered in a way that would require a sizable ensemble to replicate live onstage. So the challenge for singer/multi-instrumentalist Tyler Joseph and his percussionist partner, Josh Dun, is how to animate a full show when only some of it is actually "live."
A smart, contemporary and compelling visual presentation, unflagging enthusiasm, and obvious empathy and respect for their audience all play a part. For two hours, Dun and Joseph cavorted against a backdrop of dazzling LED screens augmented by blasts of smoke and a willingness to toy with arena rock convention. From the opening riffage of "Heavydirtysoul" through such melodically solid sound collages as "Tear in My Heart" and "Stressed Out," they had credible songs to support the showmanship.
The sold-out crowd of 12,500 responded as if Twenty One Pilots was not just a band, but a band to believe in.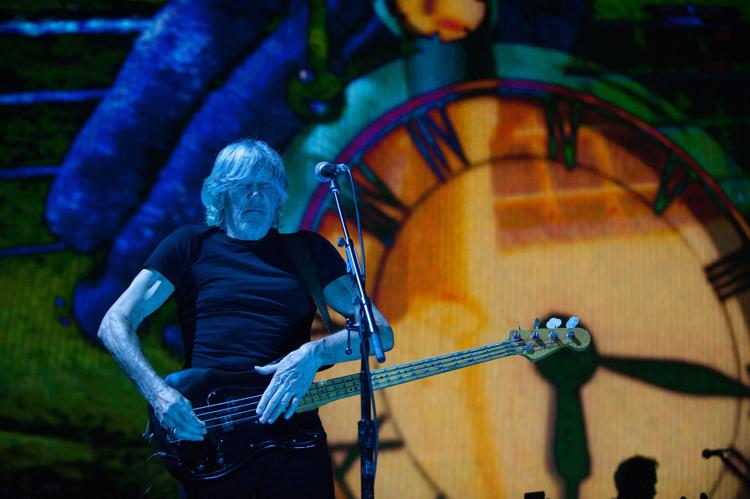 July 8, Smoothie King Center
For his first New Orleans performance in 47 years, the 73-year-old former Pink Floyd bassist, singer and songwriter challenged his audience with an ambitious, eye-popping production heavy on substance (although the Trump-bashing went on a bit too long). As a result, his decades-old Pink Floyd catalog found fresh life.
Credit in part his nine-piece band, a mix of veterans of past Waters tours and fresh faces. They did not just replicate the likes of "Time," "Welcome to the Machine" and "Wish You Were Here" — they enlivened them. The audio was pristine, loud but not oppressively so. The backing vocals of Holly Laessig and Jessica Wolfe soared, wailed and harmonized.
The prelude, a zen-like, 20-minute film of a woman sitting alone on a beach, established that this show would be different. Shape-shifting roll-drop screens cleaved the arena in two during the show's second half. Projections transformed eight, 40-foot-tall panels into the power station depicted on Pink Floyd's 1977 album "Animals," complete with working smokestacks. An eye-popping laser pyramid illuminated "Eclipse" as the lunatic's laugh bounced around the surround-sound system. A 20-foot, remote-controlled pig buzzed the arena's lower bowl.
The marriage of music and message was especially powerful in "Us and Them." The final "Comfortably Numb" was cathartic.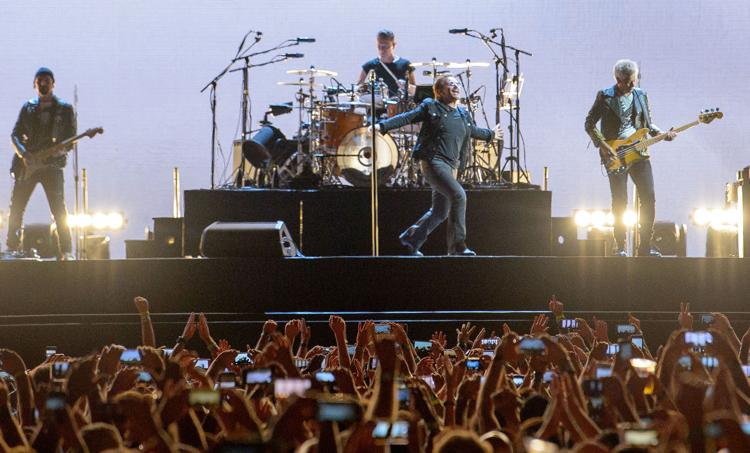 Sept. 14, Mercedes-Benz Superdome
Twenty years after their last full concert in New Orleans, U2 returned to the Superdome to celebrate the 30th anniversary of the landmark album "The Joshua Tree." From the martial opening of "Sunday Bloody Sunday" to the clarion call guitar of the closing "I Will Follow," this celebration of the past felt nothing like nostalgia. Thanks in part to the dazzling, massive LED wall filled with new and timely footage, Bono and the rest of the band made decades-old material feel vibrant and alive.
I attended the Houston stop of the "Joshua Tree" anniversary tour in May; it was also strong. But in New Orleans, the band bore down just a little harder. Very much aware of where they were, they broke into "The Saints Are Coming," the rousing punk anthem they rocked at the "Dome-coming" Saints-Falcons game that reopened the Superdome in 2006 following Hurricane Katrina. Their own "Elevation" and "Vertigo" were just as much of an adrenaline rush.
Overall, it was an uplifting, inspirational show, the "epic night of rock 'n' roll" Bono had promised at the outset.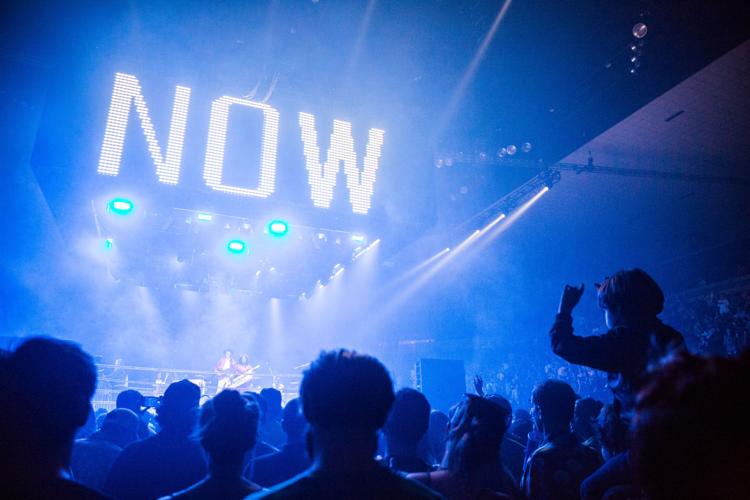 Sept. 26, UNO Lakefront Arena
This was essentially a hometown show for Arcade Fire's Win Butler and Regine Chassagne, who moved to New Orleans in 2014. They recorded much of their band's fifth album, "Everything Now," at their home studio Uptown.
Many New Orleans-based musicians struggle to draw an audience in their hometown, and Arcade Fire is no exception: more seats at the Lakefront Arena were empty than occupied. But Butler et al were undeterred.
Arcade Fire is a band that must be experienced live to fully appreciate, especially in the wake of its recent pivot from idiosyncratic, meaningful indie rock to idiosyncratic, meaningful dance music. The material on the groove-y "Everything Now," punched up and emboldened, translated favorably to the stage.
The innovative, boxing ring-style stage, set at the center of the arena floor, was topped with a four-sided LED screen and a lighting rig heavy on strobes. The vibrant sonic textures produced by as many as nine musicians, combined with the strobes and vertical columns of light, made for an immersive experience.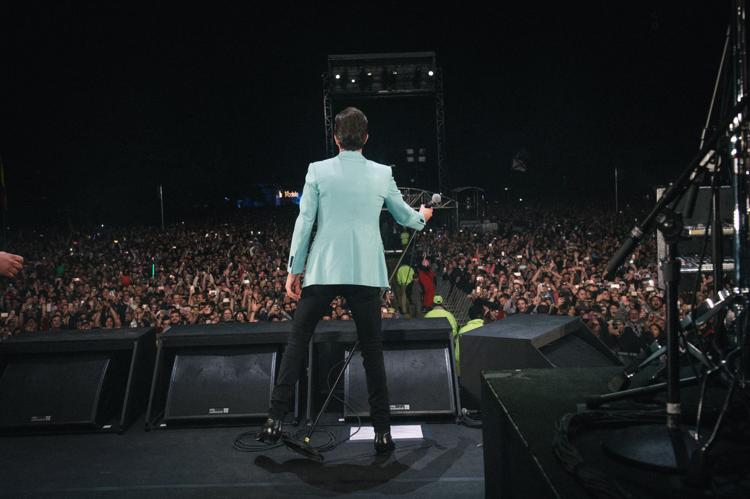 Oct. 29, Voodoo Experience in City Park
The Killers attacked their closing set on the Voodoo Experience's final night as if they had something to prove. There was an urgency to the chiming guitars and driving rhythms but also depth and dynamics. The influence of '80s rock was apparent, but they also sounded thoroughly modern, especially on the shimmering, funk-tinged single "The Man."
Cutting a sharp figure in a powder blue tuxedo jacket, frontman Brandon Flowers was engaged, animated, witty and effortlessly charismatic as he played various instruments and deployed a strong, clear voice that soared above the music.
Augmented by a trio of female backing vocalists, he and his bandmates teed up and burned through "Somebody Told Me," "The Way It Was," "Smile Like You Mean It" and "Human." A lean and muscular "Run For Cover" inspired pogoing throughout the crowd. In tribute to recently deceased New Orleans rock 'n' roll legend Fats Domino, they covered "Ain't That a Shame" with help from the Dirty Dozen Brass Band's horns.
Drummer Ronnie Vannucci Jr. returned for the encore in a gorilla costume. He powered a furious "When You Were Young," stamping an exclamation point on the Killers' efficient, cohesive and energized 17-song set, one of the strongest I've ever seen at Voodoo.
Other solid shows in 2017:
Billy Joel at the Smoothie King Center on Feb. 10; Ryan Adams at the Orpheum Theater on March 14; Stevie Nicks and The Pretenders at the Smoothie King Center on March 15; Radiohead at the Smoothie King Center on April 3; Tim McGraw and Faith Hill at the Smoothie King Center on April 7; Usher with the Roots at the New Orleans Jazz & Heritage Festival on April 29; John Mayer at the Smoothie King Center on Aug. 9; Bruno Mars at the Smoothie King Center on Oct. 21; Kendrick Lamar at the Voodoo Experience in City Park on Oct. 27; Foo Fighters at Voodoo on Oct. 28; The Head and the Heart at Voodoo on Oct. 29; and Jay-Z at the Smoothie King Center on Nov. 9.