Local blues and roots music guitarist Marc Stone has taken part in elaborate tributes to three classic 1970s albums: Derek & the Dominos' "Layla and Other Assorted Love Songs," The Band's "The Last Waltz" and Joe Cocker's "Mad Dogs & Englishmen."
On Saturday at the Little Gem Saloon, he'll serve as music director for an especially ambitious performance of a fourth: "All Things Must Pass," the 1970 triple-LP that established George Harrison's post-Beatles bonafides as a credible solo artist.
The original recordings of all four of those classic albums shared many of the same musicians. But according to Stone, "All Things Must Pass" was the most challenging to learn, by far.
"The other albums were live or live in nature," he said. "This was George Harrison working with producer Phil Spector at the absolute height of their powers, and with unlimited time to make this collage with incredible arrangements. Deciphering this album, trying to figure out what instrument was doing what, has been a wonderful music lesson."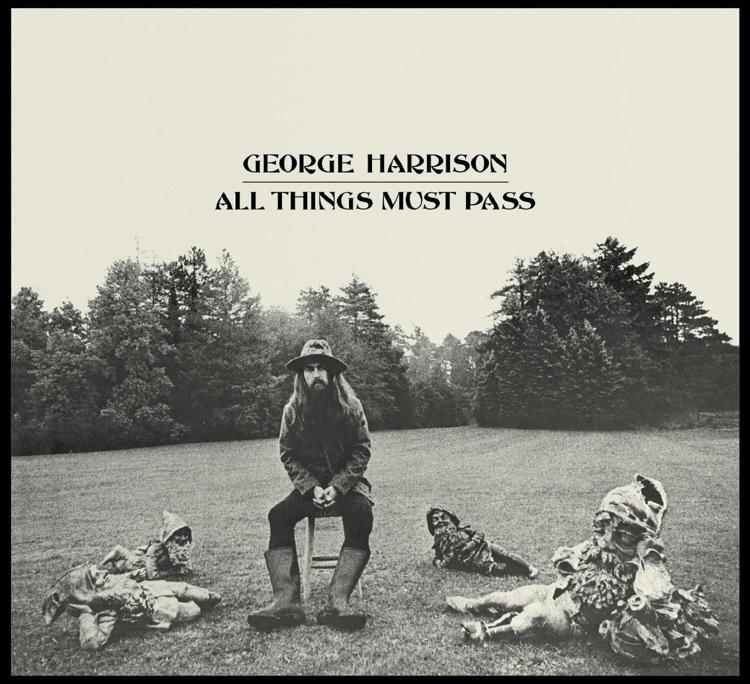 He has assembled a cast of 18 musicians to recreate the intricate album on Saturday. The roster includes guitarist Papa Mali; pedal steel guitarist Dave Easley; singer Debbie Davis; keyboardist Tom Worrell; Micah McKee, of Little Maker; singer-songwriters Alexandra Scott and Dayna Kurtz; bassist Jimmy Messa, of the subdudes; and trumpeter Brice Miller; plus drummer Terry Scott Jr. and saxophonist Phil Morin from Stone's band.
"Deciding whose voice and personality fits each tune has been a fun process," he said. "It's New Orleans paint-by-numbers. There are so many incredible musicians and singers in this community. I had all of these wonderful options."
Stone moved to New Orleans in 1993. When he was growing up in Manhattan, Fats Domino factored prominently in his household.
"That was a huge part of my early musical education, even if it was more subliminal than deliberate. When I got here, I intuitively knew what to play," he said.
He cut his teeth performing on the streets with the late Anthony "Tuba Fats" Lacen and folk/blues duo David & Roselyn, before winding up in New Orleans funk/R&B pianist, singer and songwriter Eddie Bo's band.
"I'm so grateful I got here when I did," he said. "Things were still so wide open."
He's collaborated across the spectrum of New Orleans music, in addition to leading his own Marc Stone Band, which intermingles blues, funk and rhythm & blues. The Marc Stone Band toured France, Switzerland, Austria and Sweden this year, promoting a live album recorded in Europe in 2016.
The band's new single and video, "Digitized," take issue with "living life on the screen," courtesy of Stone's snake-bit slide guitar and a groove laid down by bassist Richard Moten, percussionist Mike Dillon, Papa Mali and Terry Scott Jr.
Stone's other primary project is the New Soul Finders, which revisits the music of Eddie Bo's late-'60s/early-'70s funk band the Soul Finders. The roster includes Marilyn Barbarin, who sang with the original Soul Finders, plus Papa Mali, Worrell and Radiators bassist Reggie Scanlan.
Saturday's "All Things Must Pass" tribute is the culmination of Stone's four-night residency at The Little Gem Saloon. On Wednesday , he'll join Mikayla Braun and Jimmy Robinson for an "acoustic roundtable." On Thursday, he'll anchor another "acoustic roundtable" with Papa Mali and Alexandra Scott. On Friday, he hosts "Fess Up!," a Professor Longhair tribute featuring guitarist John Mooney and percussionist Alfred "Uganda" Roberts, both of whom were members of Longhair's band, plus Worrell.
But as of late, he's mostly been immersed in "All Things Must Pass." Harrison's original release consisted of two LPs of composed songs such as "My Sweet Lord" and "What Is Life," plus a third LP of more unstructured jams. While listening to the sprawling collection's third LP recently, Stone realized one of the jams, "Plug Me In," borrows the melody from Fats Domino's "Hello Josephine."
During Saturday's tribute show, they'll "pay a nod" to the third LP, but focus mainly on the two LPs of formal songs. That's challenge enough.
Only a few tracks are "relatively simple." Harrison spiked the others with unconventional twists and nuances, such as shifts in meter from bar to bar.
"George was a Beatle. He was a master of the little details that give the songs their identity. It all sounds very fluid but when you chart it out, it's strange.
"You can't straighten out too many of the twisty lines without taking away the beauty of the tunes. We're going to respect them, as well as the very warm spirit of the album."
The Little Gem Saloon is at 445 South Rampart St. Tickets for the "All Things Must Pass" show are $20 in advance, $25 at the door. Show time is 8 p.m. Saturday.