Sergei Rachmaninoff's "Piano Concerto No. 3" is not for the faint of heart.
Composed in 1909, it was initially considered so technically demanding that some of the leading pianists of that time backed down from the challenge of premiering it. Rachmaninoff finally had to premiere it himself with an orchestra in New York two months after its completion.
It wasn't until the 1930s, after Vladimir Horowitz mastered and promoted it, that the piece finally achieved its present level of popularity.
Rachmaninoff's three-movement, 45-minute piano opus will be performed by guest soloist Joyce Yang as the highlight of the Louisiana Philharmonic Orchestra's season-closing concert Thursday and Saturday nights at the Orpheum Theater. Also on the bill are Mussorgsky's "Prelude to Khovanschina" and Stravinsky's "The Rite of Spring." Carlos Miguel Prieto conducts.
"Performing it for the first time in Hong Kong 10 years ago was one of the scariest things I've ever had to do," Yang acknowledged with a laugh. "It's one of those pieces that demands for you to be in your absolute tip-top shape technically, and it's emotionally very taxing."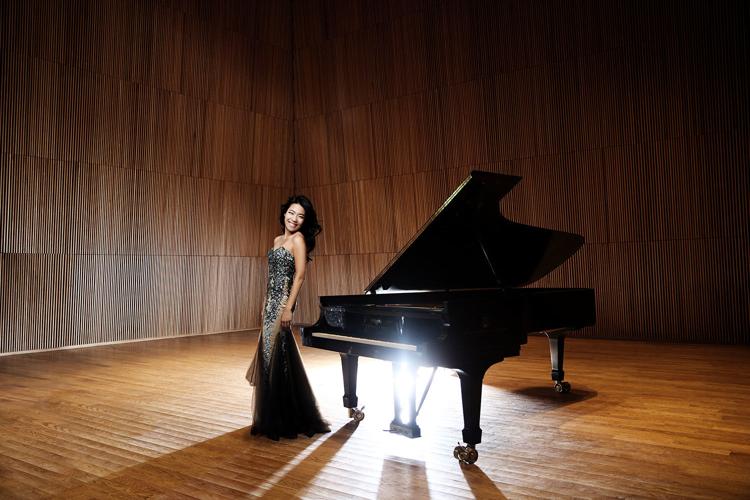 A 2005 silver medalist in the Van Cliburn Piano Competition and a 2018 Grammy Award nominee in the chamber music category, Yang further described the concerto as "that difficult meeting place between the head and the heart. They are constantly in battle throughout this entire piece, but it's so worth it. It gives you an incredible feeling of satisfaction when you finish playing it."
Yang vividly recalled the occasion when she was called upon to perform the concerto for the first time while still a student at the Juilliard School. She was given only a month to memorize the score and master it, which she did by practicing for eight hours a day.
"It was total immersion," Wang said, "And when I wasn't practicing I was listening to other people's renditions of it and staring at the score while I ate. It was all about that piece; all of my waking minutes."
Igor Stravinsky's "The Rite of Spring" is widely considered to be one of the greatest masterworks of the early 20th century. Composed as the musical backdrop for the 1913 Paris season of Sergei Diaghilev's Ballets Russes company, the original choreography was designed by renowned dancer Vaslav Nijinsky.
Considered avant-garde for its time, "The Rite of Spring" ballet received mixed reviews and was shelved for about 10 years, finally gaining acceptance in the 1920s with new choreography by Léonide Massine. By then, Stravinsky's composition was being performed as a stand-alone piece for orchestra.
Modest Mussorgsky's "Prelude to Khovanschina" is the orchestral opening to his five-act opera depicting events of the late 17th century when power struggles among Russian royal families resulted in the Moscow Uprising of 1682 led by Prince Ivan Khovansky. Composed in 1874, the five-minute prelude uses winds, reed instruments and strings to depict a peaceful dawn scene with birds singing and other early morning sounds along the Moscow River before building to a horn and timpani crescendo portending the turmoil yet to come.
"This season has been a true testament to the important work we are undertaking for our community," LPO CEO James William Boyd said in a statement. "We look forward to the new programs we have planned for next year and continuing to provide educational resources to the community that will both enhance and inspire the next generation of classical music aficionados."
LPO Board President Ranney Mize, whose two-year term ends on June 30, called it "a real honor" to have served in that capacity. Citing accomplishments of his tenure, Mize noted last season's performance at Carnegie Hall and the orchestra's fundraising success, including over $1.2 million in support for nine new named musician chairs, one of which is funded by Mize and his wife, Emel. The couple co-chaired the committee overseeing the naming campaign.
**************
The Rite of Spring/Rachmaninoff's Third Piano Concerto
WHAT: Season-ending concert for the Louisiana Philharmonic Orchestra
WHEN: 7:30 p.m. Thursday, May 16, and Saturday, May 18
WHERE: Orpheum Theater, 129 Roosevelt Way, New Orleans
TICKETS: $20-$140
INFO: (504) 523-6530. lpomusic.com