Mitch Landrieu is not waiting until LaToya Cantrell takes the reins at City Hall next year to start reflecting on his time in office and trying to shape his legacy as mayor. 
He confirmed Tuesday that he is writing a book about race and his controversial campaign to remove four Jim Crow-era monuments from their perches in New Orleans, taking up a subject that helped define the last year of his administration.
The book, "In the Shadow of Statues: A White Southerner Confronts History," is expected to be published in March by Viking.
Landrieu said it will touch on lessons he learned in office and offer a broader look at the history of racism in the United States.  
"It's really about the South and it's about race and it's about history," he said, "and the monuments are a piece of that."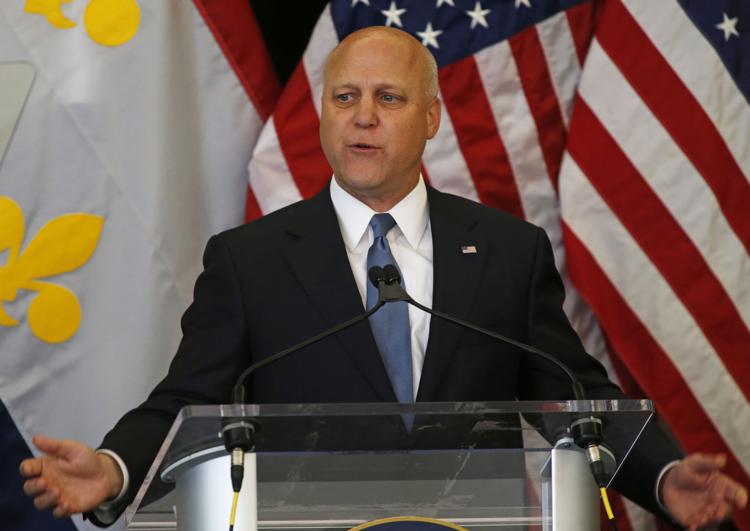 Landrieu, 57, has described race as the most challenging issue he's encountered during his many years as an elected official.
The book is intended to address old wounds left by the country's racial divisions — or at least to continue the discussion Landrieu started locally with his push to remove statues of three Confederate leaders and a fourth monument that commemorated a Reconstruction-era white uprising in New Orleans.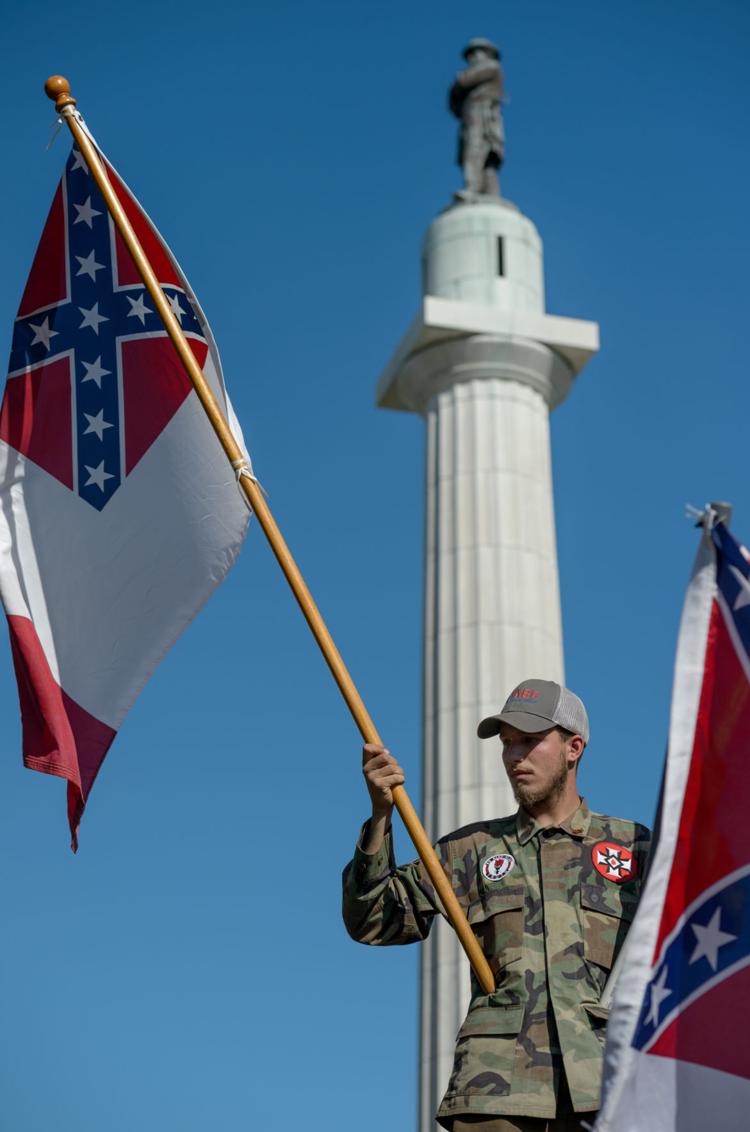 "What's guided me is not building the city back the way it was but building it the way it should have been," he said, quoting a refrain he has come back to again and again during his two terms as mayor. 
Landrieu's support for removing the monuments to Robert E. Lee, P.G.T. Beauregard, Jefferson Davis and the so-called Battle of Liberty Place attracted national attention at a time when cities across the South had similar debates about public monuments and symbols.
In May, as crews prepared to lift the statue of Lee from its pedestal blocks away at Lee Circle, the mayor delivered a speech at Gallier Hall that drew widespread praise and even comparisons to Barack Obama's 2008 speech on race and President Lyndon B. Johnson's commencement address at Howard University in 1965.
"To literally put the Confederacy on a pedestal in our most prominent places of honor is an inaccurate recitation of our full past, it is an affront to our present, and it is a bad prescription for our future," Landrieu said in the address, going on to ask how one might explain to a black child why a statue of a Confederate general occupied one of the most prominent spaces in the city.
"Can you look into that young girl's eyes and convince her that Robert E. Lee is there to encourage her?" he said.
Landrieu told reporters Tuesday that the Gallier Hall speech "really tapped into a vein of passion and interest nationally and internationally." He said he was approached after the address "by a number of different groups" who encouraged him to write a book. 
The book could stoke fresh speculation that Landrieu intends to parlay that publicity into a bid for higher office. But the mayor has said repeatedly that he does not intend to run for president in 2020, even though his name has emerged as a potential Democratic candidate.  
"I think anybody who's watched me govern for the last eight years knows that the first and the only thing in my mind is what I thought was best for the people of the city of New Orleans," Landrieu told LaPolitics Report recently, acknowledging that his support for removing the monuments likely scuttled any chance he had of being elected governor.
"And I really didn't give much thought to what people outside of the city of New Orleans thought about what I did."
A recent poll conducted for The New Orleans Advocate and WWL-TV showed Landrieu holds a 57 percent approval rating.
The same survey showed a narrow majority of voters supported the removal of the Confederate monuments. About 51 percent of voters said they would have voted to take down the statues. Some 66 percent of black respondents favored removing the statues, compared with 34 percent of white voters.
Landrieu said Tuesday he still does not know what he intends to do professionally after Cantrell takes office in early May. 
"I'm not overly anxious about it, to be honest with you," he said. "Hopefully, I'll have a lot of different options. I want to just take a little time and think about it. I've done a little bit of that up to this point and I've thought about some things, but I haven't, as of today, decided exactly what it is I'm going to do."