Oscar Velasquez said he moved to LaPlace in 2002 because he was tired of dealing with flooding in Metairie.
He never expected that 10 years later he and his family would be evacuated on a military truck as water from Lake Pontchartrain swamped his house in the Indigo Lake subdivision.
"The streets started getting high," Velasquez said of the rising water that came with Hurricane Isaac in 2012. "We thought it was the drains."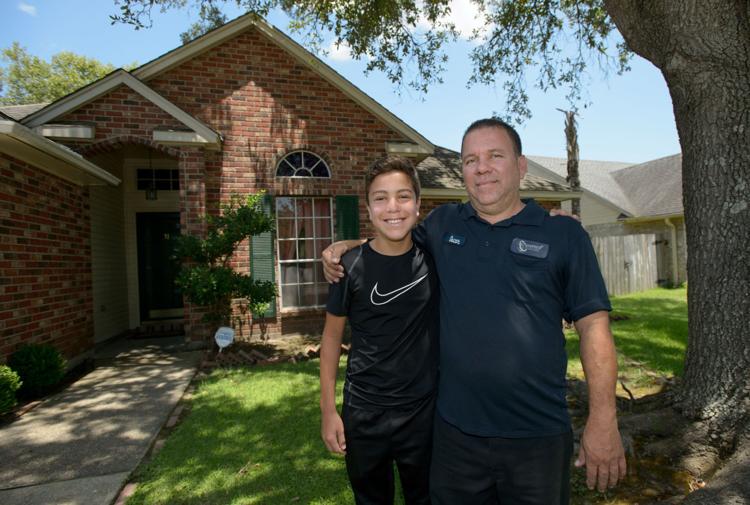 He soon learned the flooding wasn't due to a drainage problem. It was storm surge from the nearby lake that rolled right into LaPlace, which had no levee protection. 
But that should soon change.
Congress recently authorized funding for a $760 million construction project, called the West Shore Lake Pontchartrain Hurricane Risk Reduction Project, that will create a massive flood protection system extending from the Bonnet Carre Spillway in St. Charles Parish to the Hope Canal in St. John the Baptist Parish. 
First pitched almost 50 years ago, the system will consist of a series of floodwalls, earthen levees and pumping stations designed to protect the area from flooding during a 100-year storm, defined as a storm that has about a 1 percent chance of occurring any year.
St. John Parish President Natalie Robottom said her only thought when she  heard about the congressional action was that the project was really — finally — going to happen. That was enough for her to "bust at the seams with joy."
"Wait, wait, wait … say that again. Say that again," Robottom said she told U.S. Rep. Garret Graves, R-Baton Rouge, when he called to tell her he had negotiated the final funding bill to passage.
"We've never been this close to anything like this before," she added.
Velasquez's subdivision is especially vulnerable, as it sits on the front line of St. John's unprotected rear flank. The area just south of Interstate 10 was among the first to be inundated during Isaac, when more than 3,500 residents had to flee their homes. 
Many of them never returned.
"You had homes that had been abandoned. They were left because a lot of these people probably were not current with their mortgages, which kind of pushed it into an influx of foreclosures," said Tiesha Claborn, a real estate agent with Keller-Williams.
She said flood insurance rates also skyrocketed, making selling homes in the most at-risk areas — along Interstate 10 — difficult. 
Velasquez's landlord, Rick Ledbetter, said the only thing protecting that area, and all of LaPlace, at present is a slightly raised railroad track north of the community. 
Officials said the levee project will take about five years to finish, but it's not clear yet when it will start or how many jobs it will create. U.S. Army Corps of Engineers spokesman Ricky Boyett said internal teams are getting ready for the project and a timetable will be announced when the money arrives.
Robottom said the announcement was a major victory because the federal government has agreed to finance the entire project up front. The state will still be responsible for 35 percent of the total cost, but it will have 30 years to pay that back.
St. John had been so desperate for flood protection that officials had contemplated starting the work on their own, she said, and even got a property tax increase approved to support it. But construction without federal help would have taken a long time and piled significant debt on the parish.
Congress authorized a feasibility study for a hurricane protection system in 1971, but that study didn't happen until 2013 — one year after Isaac ravaged the area.
Then in 2016, Congress and President Barack Obama "authorized" the project as part of a comprehensive federal water resources bill. Congressional approval for funding was the last major hurdle.
The $760 million is part of a $2.6 billion supplemental spending bill that includes $1.2 billion in all for Louisiana flood mitigation projects, including a $343 million Comite River Diversion Canal project intended to improve drainage between Baker and Zachary. That project, too, had been considered for decades but was not funded until after the surrounding area was inundated in 2016 floods.
Along with the obvious defense against danger that such projects will provide, Robottom said the system should also result in lower flood insurance rates.
Ledbetter, the landlord, said that before Isaac, the flood insurance cost for the house he rents to Velasquez was $200 a year. Afterward, it jumped to $800.
As for Velasquez, he's just glad that — once the project is completed — he won't have to worry about getting flooding every time a storm blows through the area.
Since 2012, when he and his family were forced out of their house for two months after Isaac, he hasn't felt safe. Still, he said, he is committed to staying in LaPlace, where his children go to school and he works as a mechanic.
When the levee is finished, people shouldn't have to live with so much anxiety, Robottom said — adding that it's past time for residents to be allowed to stop worrying that "they're going to get wiped off the map."
A public meeting will be held to discuss the project, but a date has not yet been set, she said.