Years of overflowing offices that forced some departments to operate out of trailers are a thing of the past for St. John the Baptist Parish government, now that a new $10 million government building is complete. 
The two-story, 44,000-square-foot complex at Belle Terre Boulevard and West Airline Highway has been a goal of parish officials, who have long wanted to consolidate local government offices under a single roof. 
Parish President Natalie Robottom finished relocating her office shortly after Thanksgiving, and during the past several weeks, Planning and Zoning, the Clerk of Court's Office, Code Enforcement, Public Works and Human Resources have all moved into the East Bank Government Complex.
The only offices left to move are those of the assessor and registrar of voters, which Robottom said will happen in January. They are still operating out of the Percy Hebert Building, constructed in the 1960s.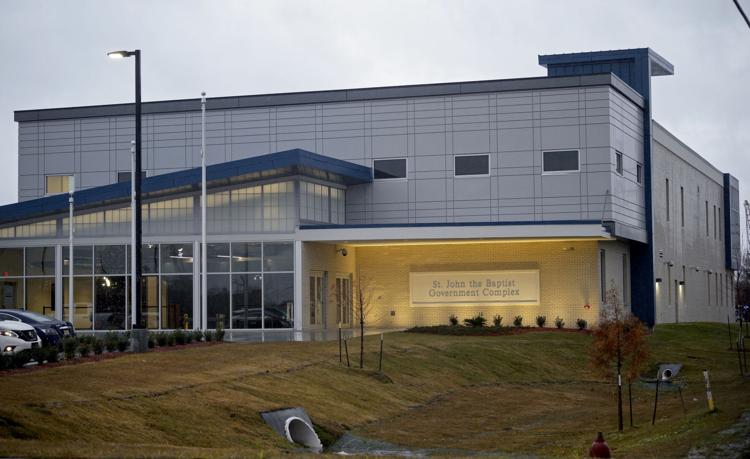 In all, offices housed in four buildings and two trailers will be relocated into the new complex. 
Council meetings will continue in the Percy Hebert Building through at least the end of January, as council members are brought up to speed on an updated technology system to run meetings in the new building.
Work on the complex started two years ago but has been planned much longer, said Daron Cooper, the parish's capital projects administrator. 
Voters initially approved a bond issue for the building in 2009, a year before Robottom became parish president. Officials realized the amount approved wouldn't be enough, so in 2014, voters were asked to approve additional bonds, which they did.
Construction would have stayed within the $9.4 million budget, Cooper said, but large chunks of concrete were found in the ground below the building, raising the cost to around $10 million. Murray Architects — the building's designer — covered the cost of removing the concrete, he said.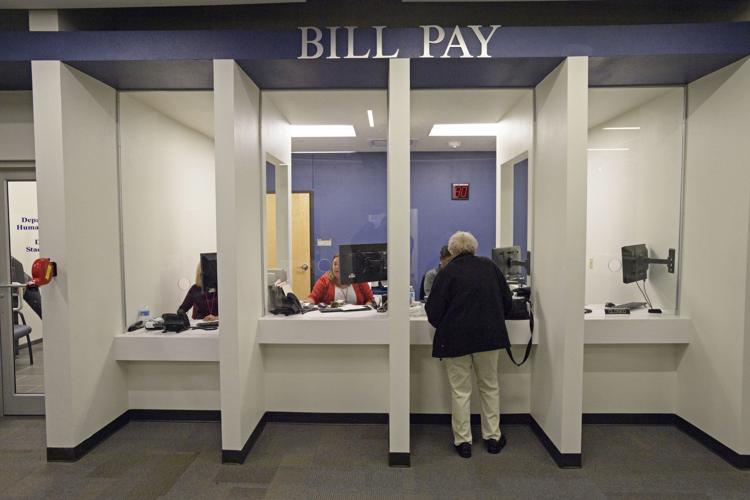 Lamar Contractors LLC, of Luling, handled the building's construction.
One of the most obvious changes is the complex's modern amenities, with lots of light from broad windows and chic light fixtures — a stark contrast to the old building, a dark space with few windows.
Another change is the size of the council chamber. The new chamber has about 150 seats in it, while the old one seated about 30 people on pew-style benches.
That will make for a "more comfortable" experience for everyone at council meetings, said District IV Councilman Marvin Perrilloux, and make meetings "more inclusive" with better technology for online viewing.
Six of the council's meetings next year will continue to be on the west bank in Edgard as required in the parish charter. Edgard is the parish seat.
As for the Percy Hebert Building, it doesn't seem many will miss it, with questions to that effect almost always eliciting laughs.
Robottom, though, said she wasn't in any rush to move out, leading other officials to ask, "What's wrong with her?"
"I liked my space that I had," she said. "It's a working space, so I was comfortable where everything was in my older office."
But while most of those leaving are glad to get out, the Hebert Building's new tenant can't wait to get in — it's an upgrade for him.
"I'm glad we didn't have to build a building," said Sheriff Mike Tregre, whose office will move many of its operations into the building over the next several months.
The Sheriff's Office will share the building with the parish's Emergency Operations Center, which will remain in Percy Hebert.
Tregre said he's glad to be "out of the rental business" for his detective bureau, whose offices have cost $4,700 a month, and is ready to have offices with more room so his deputies aren't "sneezing on top of each other" anymore.
Robottom said she can't recall any real problems with the move — well, except one — in which case the building might have been a little too new for one employee.
"I guess our doors were so clean, somebody walked into one," Robottom said. "I mean, 'Bang.' "