For generations, thousands of New Orleans families went to Circle Food Store for their everyday needs, from groceries to school uniforms.
Now, saddled with millions of dollars in debt, the historic market itself is up for sale in what looks to be the final blow to a business that once was a pillar of the 7th Ward.
The store's iconic building at 1522 St. Bernard Ave. is set to go up for auction at an Orleans Parish sheriff's sale Thursday. The auction is the result of a default on loans totaling more than $8 million.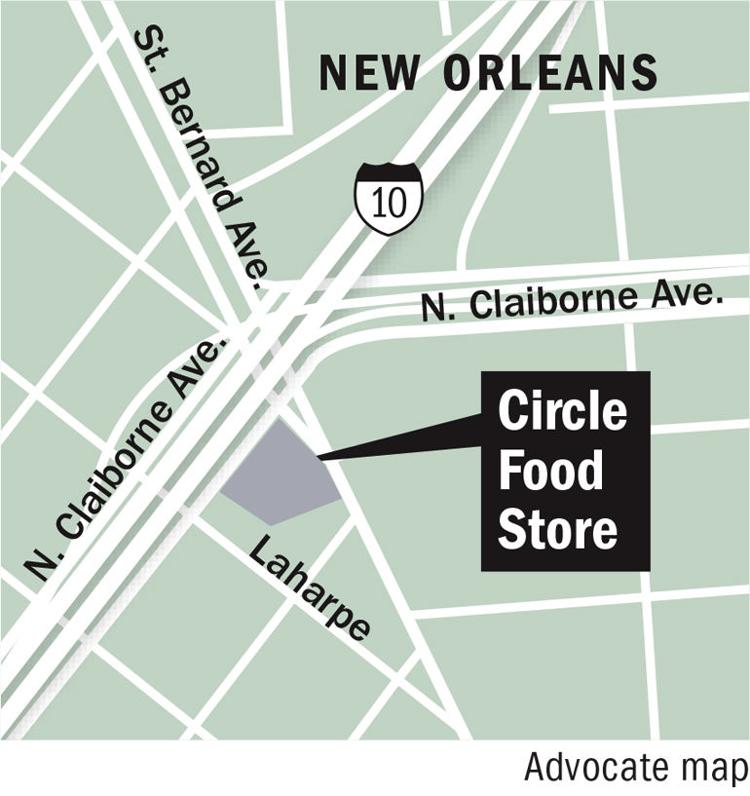 It's the latest travail for a long-running New Orleans fixture that was knocked down by floods, brought back with a combination of private and public money, and later entangled in accusations of embezzlement and mismanagement between its family owners.
Circle Food Store dates to the 1930s and was one of the country's oldest African-American-owned groceries. It closed in October after sputtering through a final period of irregular hours when shoppers found increasingly bare shelves.
Dwayne Boudreaux Jr., who ran the business until last year, said the sheriff's auction is the end of the line for Circle Food Store.
"There's else nothing I can do now," he said. "I'm all out of tricks."
Since closing the grocery's doors last year, Boudreaux said, he heard from some local entrepreneurs interested in stepping in. But none brought enough money to the table to salvage the business, he said.
"I'd rather sell it to someone in the community than see it go away, but no one had the kind of money the property needs," he said.
The store is now a forlorn sight, with dirt piled around its doors and graffiti spray-painted across its distinctive, Spanish mission-style contours.
But the building, a landmark at St. Bernard and North Claiborne avenues, was for many years a neighborhood hub, with a history reaching back to the days of the city's public food markets.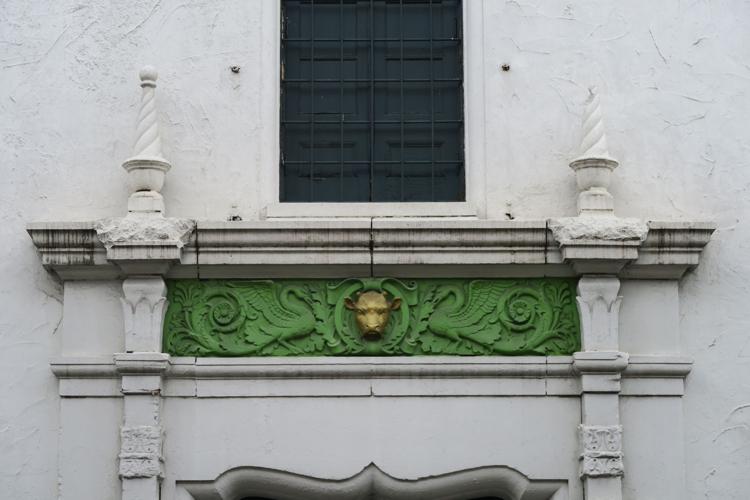 Inundated after Hurricane Katrina in 2005 — pictures of the building sitting in floodwaters became familiar nationwide — the store finally reopened in 2014 after a renovation funded largely through loans from First NBC Bank, city-provided grants and more than $4.4 million in tax credits. Its return was hailed as an important post-Katrina comeback for the community it had long served.
"It was the kind of place you just thought would always be there," said Pepper Bowen, a New Orleans attorney whose practice focuses on food, environmental and water issues.
"They went through a lot of changes, relaunching, reopening; there was an outpouring of support for it," she said. "There were people in the community determined that they would continue to shop at Circle Food Store, as long as it had what they needed."
Behind the scenes, however, a number of issues were converging on the business.
First NBC Bank collapsed in 2017 under a cloud of alleged financial mismanagement. The loans it made to Circle Food were snapped up by other firms that Boudreaux said have been more aggressive about trying to collect on them.
The holders of about $8 million of that debt, which was taken out at the end of 2012, got the courts to order a sale of the property earlier this year. Boudreaux had attempted to seek bankruptcy protection, but his case was tossed out because he didn't have a lawyer representing him. 
Separately, court documents show that a firm called OSK VII, owner of another $2.1 million in debt originally issued by First NBC, filed suit against the store and Boudreaux in August, seeking payment of principal and interest. 
In another, separate lawsuit, Boudreaux has accused some relatives of stealing money from the family-run business.
In May 2018, Circle Food Store filed a lawsuit in Civil District Court against Antoinette Boudreaux, the ex-wife of the proprietor's father, and Brooke Boudreaux, her daughter (and the proprietor's sister), accusing them of embezzlement.
The suit claimed the two women took cash from the store safe. It also claimed that Antoinette Boudreaux wrote herself checks for company funds, drew some $14,000 from a company bank account and opened a line of credit for $15,000 and a loan for $155,000 on behalf of the company, but actually for her own use.
Antnoinette Boudreaux and Brooke Boudreaux have denied the allegations. The case is pending.
In still another court case, Dwayne Boudreaux filed suit over damages to the business from the August 2017 flood, when a heavy rainstorm revealed widespread problems with the city's drainage system. Circle Food Store lost much of its food storage equipment. While it was closed in the aftermath of the flood, thieves stole copper piping from the building, Boudreaux said.  
The store is suing the Sewerage & Water Board and the city for damages, one of many lawsuits filed by residents and businesses since the flood. The S&WB has denied legal responsibility for the damage.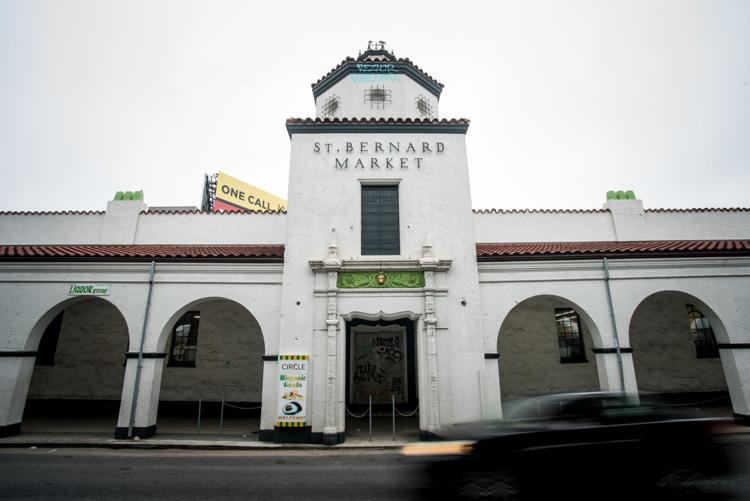 Circle Food Store was built on the spot that was previously home to the St. Bernard Market, part of a network of public food hubs that once dotted the city, including the famous French Market. Precursors to supermarkets, these were multiple-vendor markets where independent operators worked their own stands and had their own specialties. 
One of the St. Bernard Market produce vendors was Herbert Gabriel, who eventually bought out his fellow vendors and consolidated the market as a full-service grocery. The store took its name from the circular turnaround point for North Claiborne Avenue streetcars at the intersection.
That stretch of Claiborne Avenue was a hub for black-owned businesses in those days, though the area was radically changed when Interstate 10 was built above the avenue in the 1960s.
Over the years, Circle Food Store evolved into a one-stop shop for a wide range of products and services. It stocked school uniforms and also had other amenities, including a pharmacy, a doctor and a dentist for check-ups, and a chiropractor.
Despite everything else it provided, Circle Food Store was known to many primarily for bell peppers, selling this staple of the Creole kitchen at rock bottom prices. Before it folded, there was even talk of starting a bell pepper festival outside the store.
Dwayne Boudreaux Sr., father of the store's last proprietor, worked at Circle Food Store starting as a teenager. He took over the business from its founder in 1995.
Reopening the store after Katrina required millions of dollars in loans and grants. The owners received a $1 million loan from the city's Fresh Food Retailer Initiative, a program aimed at increasing residents' access to fruits, vegetables and other healthy alternatives to processed snacks and fast food. According to reports at the time, $500,000 of the loan was forgivable.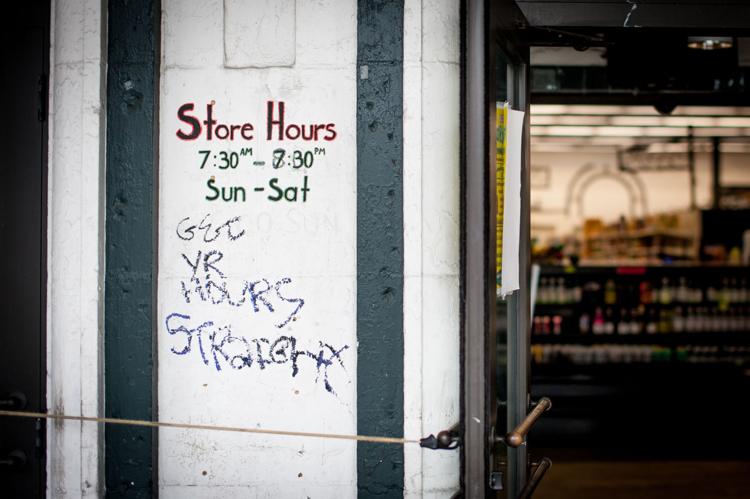 The city also provided a $100,000 Economic Development Fund grant, and the Louisiana Office of Community Development provided a loan for $1 million. The store also received $2.2 million in historic rehabilitation tax credits equity and $2.2 million in new market tax credits equity.
The store sits astride an area targeted by local officials for revitalization through the Claiborne Corridor Cultural Innovation District, a plan to bring more entrepreneurs, social services and cultural activity to the North Claiborne Avenue corridor.
Bowen, the food attorney, called the chances of another grocery store eventually opening at the site a long shot. Pending the outcome of the sheriff's sale, she predicted a mixed-use development of apartments with retail or a food hall-style development could take shape there.
"They could have been and should have been the place that everyone still went to, the place that had that bell pepper festival, the place people went to on Mardi Gras and got supplies for second-lines," said Bowen. "But it was like every time they got on their feet, they got knocked down again. It was an ongoing tragedy. It felt like a slow-motion train wreck."
Boudreaux said he is now preparing to move to Puerto Rico. It will be a fresh start, he said, on an island that is still slowly working back from the ravages of Hurricane Maria.
He intends to open a small grocery store there.
"I think the island will promote me and help me build this business," he said.
The Old Coffee Pot is getting a new lease on life from a familiar name in French Quarter food.
Morning Call Coffee Stand has been homeless for more than two months now, after losing its former City Park location to longtime competitor Ca…