Trimmed with salvaged planks and topped by mahogany, the bar in the building at Lyons and Annunciation streets looks like it could be the backdrop for any stylish new tavern. A closer look, though, reveals some telling details.
The men and women gathered along this bar rest their heels on a rail fashioned from the landing skid of an Army helicopter, and the tip jar is a green metal ammo box. One portion of the bar dips down, making a little nook at elbow-resting height for people in wheelchairs.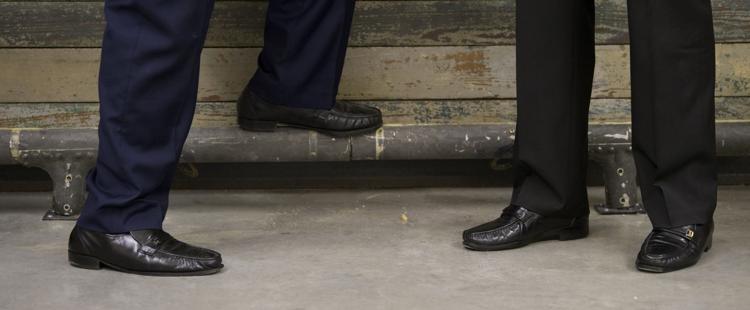 The bar is part of the Veterans of Foreign Wars (VFW) Post 8973, and Saturday will mark  the first Veterans Day the chapter will spend in its refurbished home.
Just a few years ago, the post seemed mere heartbeats away from the history books. Membership was down to a handful of men, and its meeting hall was a dark, dusty, largely forgotten relic in a fast-changing Uptown neighborhood.
More recently though, it has been redefining itself for a new generation of American war veterans, part of a trend playing out for VFW posts across the country. At this New Orleans post, membership has surged to more than 300, with members spanning service from World War II to Afghanistan and Iraq.
The renovation of the meeting hall itself, completed over the summer, now sets the stage for the next phase of the post's revival.
"We're the welcome mat for veterans in New Orleans, and now we have a place that we can leverage to do more," said Ben Armstrong, a Marine Corps veteran and commander of Post 8973. "We can convene people now because we have this space. We can make this the social hub."
Badges and tattoos
At a recent meeting, some of the members wore military badges and garrison caps while others arrived in their work clothes, coming straight from the office or the job site. One man used a walking cane, while another who looked about half his age sported a full arm of tattoos.
They shared pizza and cracked open beers from the nearby (and veteran-owned) NOLA Brewing Co. As the meeting came to order, the agenda covered upcoming networking mixers with other community groups, service programs around the metro area, outreach to more vets, facility rentals and Carnival fundraisers on the horizon.
"You know what everyone pictures with a VFW, it's old men drinking in a dingy bar. But it's different now because our veterans are different," said Andrea Ferrage, the Navy veteran who led the meeting. "You're part of this family, this team. Coming here gives me a sense of purpose."
There are now many organizations by and for veterans across the U.S., but the VFW is the best known, with thousands of posts dotting the American landscape. The national VFW network was started in 1899 by veterans returning from the Spanish-American War and grew each time America sent troops to fight overseas.
With older veterans dying off, membership nationwide has fallen sharply. Veterans of the more recent conflicts were not drawn into the fold, and Post 8973 in New Orleans was a case study in decline.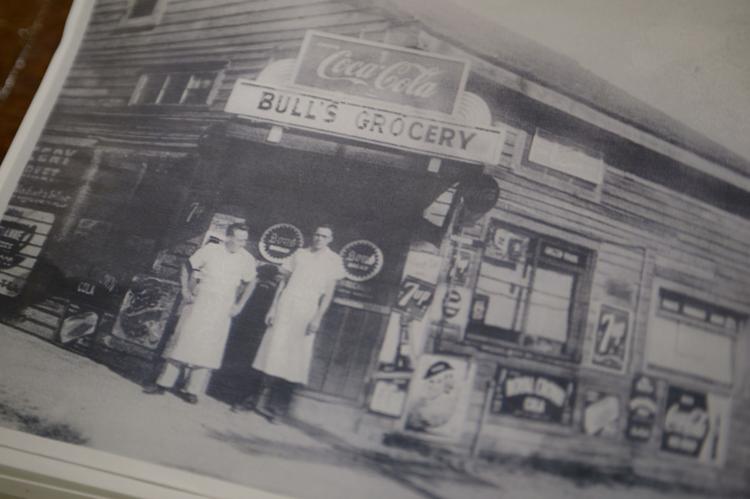 Once a corner store called Bull's Grocery, the old Lyons Street building was originally converted into a VFW hall by young veterans of World War II and the Korean War.
They named the post in honor of Alfred E. Flynn, an Irish Channel native killed in combat in the Philippines in 1945. Flynn's brother, John "Fump" Flynn, was a founding member of the post, and also an original partner in the bar F & M's, situated on the same block (F & M's stands for Fump & Manny's). Grits, another bar just across the street, has its own wartime connection. It was named for World War II vet Curvin "Grits" Jeandron who, according to lore around the bar, picked up the nickname because he was the only man in his unit from the South.
Slotted between these veteran-owned bars, the VFW post had once been a lively part of the neighborhood. But what Marine Corps vet Marshall Hevron found when he returned from combat service in Iraq a decade ago was an organization on its last legs.
Still, he and a nucleus of other younger vets resolved to revive it. They were longing for connections and contact with fellow veterans, but they wanted to engage on their own terms.
"The concept is still valid, it just needed someone to make it relevant to another generation," said Hevron, a local attorney.
"I just kept thinking about how when I first came home from the war it would have been great to have something like this," he said. "There just wasn't anything for my age group where you could get together with people who could relate to your experience."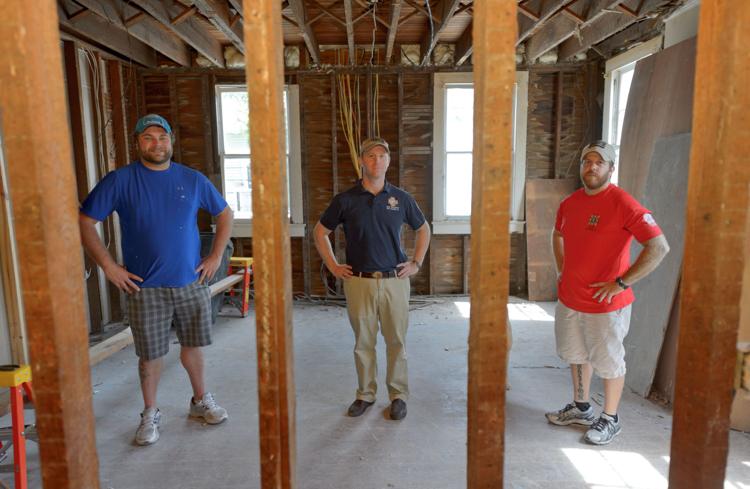 The post's new leaders started a Facebook page to connect with other local veterans, and they tried different networking approaches, with more family-oriented activities, community service programs and an open door for women, who comprise a growing part of vets returning from recent service.
To Melissa Daigrepont, a Navy vet, those changes made all the difference.
"When I first walked in, no one ever asked if I was here with my husband," she said. "They just assume you're a vet. What people think is the face of veterans has changed so much. They're younger by decades, they have young children at home. It's a totally different demographic from what this was before. The approach has to be different."
A post-renovated post
As membership kept growing, it was time to look at the post's meeting hall. Once cut into small rooms, the building was taken down to its studs and redesigned for multifaceted use. The main room, with its open rafters and flank of French doors, has the open look for a contemporary venue. For some special touches, the post turned to Matthew Holdren, a woodworker with a shop just next door who is known for salvaged wood furnishings. He used material from the old hall to build the new bar and gave it his distinctive style. 
"I saw what they were doing with the renovation and thought it should have a bar like I'd put in place downtown," said Holdren. 
The post now has a new kitchen, conference room and restrooms (including one for women, not a guarantee at VFW posts of the old school). There's a patio in back for outdoor events, and an apartment that the post leases out to generate revenue.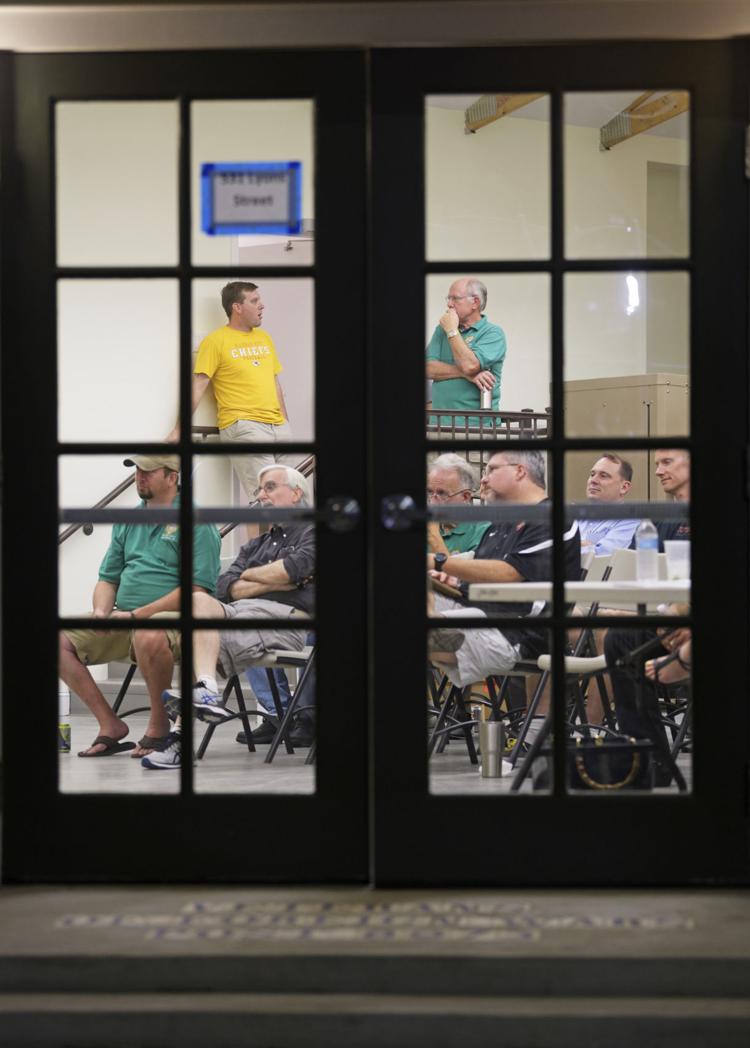 That revenue is important because, while fundraising covered much of the post's $600,000 in renovation costs, the group has a mortgage for the rest. The post is looking to facility rentals and other ongoing fundraisers to cover the note. Eventually, the hall could be a money-maker to help fund other veteran service programs.
For now though, even as VFW members are still decorating the walls with amassed military memorabilia and debating where to display an old helicopter rotor blade, the new space is fulfilling a fundamental part of the post's mission.
"There's a thousand doors you can walk through as a vet when you come home, and the benefit here is that people come to socialize," said Armstrong, the post commander. "So you're here having a legit conversation about football with somebody, and it comes up that you have an issue, well maybe that person you're talking to has the answer for you. It's using the power of people in your community, and this is where our community gathers."
Behind the bar at the Uptown bistro La Petite Grocery, Julia Wineski mixes a six-ingredient cocktail, waves sprightly through the window to ne…
We live in an era full of celebrity chefs that you probably have never heard of. Just think about that for second — people can be celebrities …
As Tujague's restaurant marks its 160th anniversary, it's legacy and its latest chapter under new owners is up for evaluation, staff art, arch…