When a proud New Orleanian drops everything for a months-long trek along the Appalachian Trail, there's a good chance fellow hikers will come up with a nickname.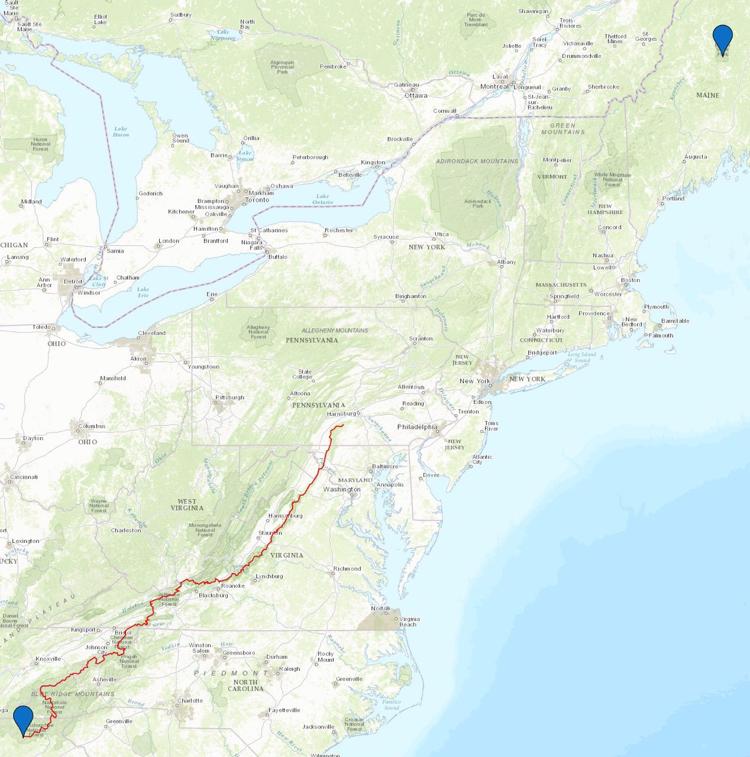 Matt Haines, a Bywater resident, has done just that in the past few months, hitting the halfway mark this week on a complete hike of the 2,190-mile trail, which stretches from Springer Mountain, Georgia, to Mount Katahdin, Maine.
His nickname is "King Cake."  
That's officially 1,095 miles down — or 1,095 miles to go, depending on your perspective. 
"I'm now halfway done with the trail, which means that every step I take brings me closer to being back in New Orleans," wrote Haines in his latest update, posted on the Mid-City Messenger website. "Well, not literally, obviously, but I think you know what I mean." 
The 34-year-old, who relocated to New Orleans from New York more than eight years ago, has been chronicling his journey in biweekly columns posted to the site — posts that often read like chapters in an adventure novel. 
Can't see the video below? Click here. 
So far there have been seven installments (Part 1, Part 2, Part 3, Part 4, Part 5, Part 6, Part 7). The columns encompass everything from "What do you eat on a 6-month hike?" and "What do you do if a bear shows up?" to the trials of eating a half-gallon of ice cream. The answers to the first two questions are "a lot of peanut butter" and "bear spray" (it's a real thing). 
Haines also said he's hiking for donations to Live Oak Wilderness Camp, a Mississippi camp that serves more than 260 campers, ages 9 to 13, from 60 New Orleans-area schools. 
"It means a ton to me that we can turn this hike into more than just me walking real far," Haines wrote, adding that he'd like to donate $1 for every mile he hikes in honor of his father, who died in 2010. 
Haines had raised $1,261 as of Thursday.
More info on the camp and how to make donations is available here.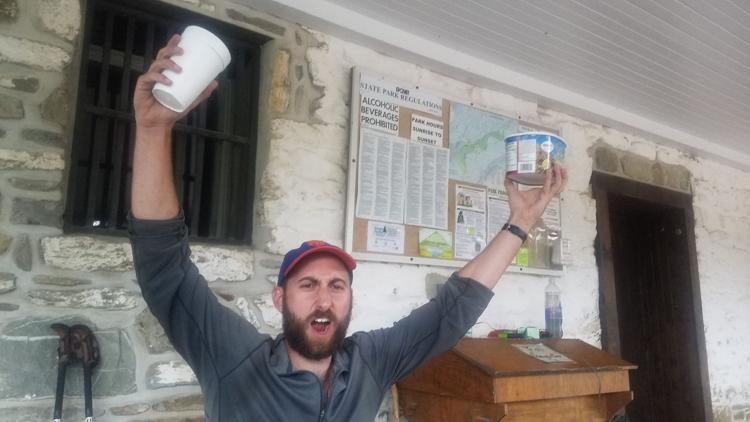 The half-gallon challenge, meanwhile, is a rite of passage for hikers at the halfway point of the Appalachian Trail. Haines posted a photo of the triumphant aftermath, but eating 5,000 calories was likely a breeze for the adventurous eater, who made it a point to sample and grade 66 different king cakes from 54 area bakeries last Mardi Gras season. 
Again with the nickname. 
How much King Cake did you consume this Mardi Gras season? 
For more from the Mid-City Messenger, click here.