Updated at 11 a.m. Wednesday:
Below is a list of candidates who have qualified thus far for the March 24 primary. Qualifying runs through Friday. 
NEW ORLEANS
Judge, Court of Appeal 4th Circuit, 1st District, Division F
Robin Pittman, Democrat
Dale Atkins, Democrat
State Representative 93rd Representative District
Kenneth Charles "Kenny" Bordes, Democrat
Royce Duplessis, Democrat
Judge Civil District Court, Division A
Ellen Hazeur, Democrat
Richard Perque, Democrat
JEFFERSON PARISH
Sheriff
John Fortunato, Republican
Joseph Lopinto III, Republican
Member of School Board District 3
Tiffany Higgins Kuhn, Republican
Constable 5th Justice Court
Allen Leone Jr., Republican
Jack Rizzuto, Republican
Mayor City of Kenner
"Ben" Zahn, Republican
Chief of Police City of Kenner
Michael Glaser, Republican
Councilman at Large Division A, City of Kenner
none 
Councilman at Large Division B, City of Kenner
"Tom" Willmott, Republican
Councilman District 1, City of Kenner
"Jackie" Brown-Cockerham, Democrat
Gregory W. Carroll, Democrat
Councilman District 2, City of Kenner
Michael G. "Mike" Sigur, Republican
Councilman District 3, City of Kenner
Glenn Hayes Sr., Republican
Councilman District 4, City of Kenner
Leonard Cline Jr., Republican
Councilman District 5, City of Kenner
James "Brian" Brennan, Republican
ST. TAMMANY PARISH
Justice(s) of the Peace Justice of the Peace Ward 1 (2 to be elected)
James "Scott" Ruel, Republican
Amy Murphree, Republican
Charles "Chuck" Wohltmann, Republican
"Wally" Porter, Republican
Casey Revere, Republican
Mayor City of Slidell
Bruce Clement, Republican
L. Landon Cusimano, Republican
Kevin C. Davis, Republican
Chief of Police City of Slidell
Randy Fandal, Republican
Council Members at Large City of Slidell (2 to be elected)
"Bill" Borchert Jr., Republican
Glynn Pichon, Democrat
Council Member District A, City of Slidell
Leslie Denham, Democrat
Council Member District B, City of Slidell
"Tommy" Benasco, Republican
Council Member District C, City of Slidell
none
Council Member District D, City of Slidell
Valsin C. "Val" Vanney Jr., Democrat
Council Member District E, City of Slidell
none
Council Member District F, City of Slidell
Kim Baronet Harbison, Republican
Council Member District G, City of Slidell
Ray L. Larry, Republican
Councilman District C, City of Covington
"Tim" Burke, Republican
Original Story:
The campaign for Jefferson Parish sheriff has been a two-horse race for weeks, as Joe Lopinto, Newell Normand's hand-selected successor, seeks to stave off a challenge from John Fortunato, the longtime Sheriff's Office spokesman. 
But that equation could change Wednesday — with the entry of one or more additional candidates — as the three-day qualifying period begins for the March 24 primary.
The ballot in Jefferson Parish includes several other elected offices, including Kenner mayor, for which incumbent Ben Zahn is expected to run for re-election.
There are no statewide races on the ballot, but 35 parishes are deciding local contests, said Meg Casper Sunstrom, a spokeswoman for Secretary of State Tom Schedler.   
Early voting will be held March 10-17. The deadline to register to vote in person or by mail is Feb. 21. 
In Orleans Parish, voters will select a new 4th Circuit Court of Appeal judge, a seat that opened last year when Judge Madeleine Landrieu, a sister of Mayor Mitch Landrieu, stepped down to become the dean of the Loyola law school.
The field of candidates in that race includes Dale Atkins, the longtime Civil District Court clerk, and Criminal District Court Judge Robin Pittman. Landrieu's brother, Martin, a longtime attorney, also announced his intention to run for the appellate judgeship last year. 
Another judgeship opened last year in Civil District Court when Judge Tiffany Chase was elected to the 4th Circuit. 
The ballot in New Orleans also will feature the District 93 state House of Representative seat, which covers a swath of neighborhoods in and around downtown New Orleans, including the French Quarter. That office opened last year when Rep. Helena Moreno was elected to an at-large seat on the City Council.
Moreno, a former TV reporter, has held the legislative office since 2010. Royce Duplessis, the chairman of the City Planning Commission, has announced his candidacy for the seat. Camille Whitworth, a former WDSU-TV anchor, is said to be weighing a run as well.  
Another House seat opened last month in Tangipahoa Parish with the unexpected resignation of state Rep. Chris Broadwater, R-Hammond. While qualifying in that race also opens Wednesday, the special election to fill Broadwater's District 86 seat will be held Feb. 17, with a March 24 runoff if necessary. 
Broadwater told colleagues in a letter that he decided to step down to spend more time with his family. Nicky Muscarello, a Hammond attorney, has announced his candidacy for the seat. Bradley Stevens, an Amite attorney who is the nephew of Gov. John Bel Edwards, is also reportedly weighing a run.  
None of those races is likely to draw as much attention as the Jefferson Parish sheriff's race, which has been heating up since Normand, the longtime sheriff, abruptly retired last year to become a talk radio host on WWL.
Normand tapped Lopinto, a former state lawmaker and attorney for the Sheriff's Office, to assume the mantle of sheriff. But that move rankled a number of longtime lawmen within the agency, including Fortunato, who has urged voters to reject Lopinto's "coronation." 
Early polling showed Fortunato with a strong lead, but newly filed campaign finance reports show Lopinto has a significant edge in fundraising. The incumbent took in about $448,000 over the past four months, the reports show, compared to about $255,000 for Fortunato over the same time period.  
The race could be upended this week by the entry of another candidate. One name that's been in the mix for months is John Young, the former Jefferson Parish president.
Young didn't return a call Tuesday seeking comment. He also is said to be weighing a possible run against Mike Yenni, his embattled successor, in 2019.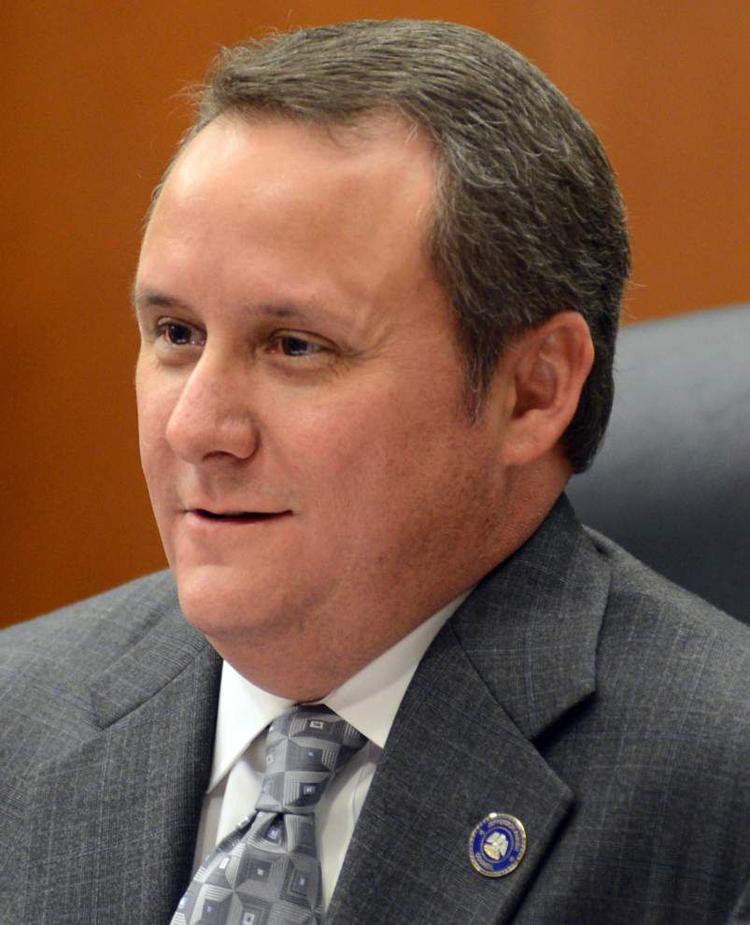 In Kenner, Mayor Ben Zahn will be seeking re-election a little more than year after he won a runoff to fill Yenni's unexpired term. It's not clear whether Zahn will face competition. He nearly won a special election outright, winning 49 percent of the vote in a five-way race in late 2016.
Kenner Police Chief Michael Glaser said he also intends to seek another term, adding that he does not know whether anyone plans to challenge him.  
In St. Tammany Parish, qualifying began for all of Slidell's municipal races in an election that promises to see lots of turnover as mayor Freddy Drennan is term-limited, as are six of the nine council members.
Some big names expected to make a run for Slidell mayor made their intentions official Wednesday, including former three-term St. Tammany Parish president Kevin Davis, current Slidell Councilman at-large Landon Cusimano and Slidell Memorial Hospital COO Bruce Clement.
State Rep. Greg Cromer said he will also join the race.
This isn't the first time Davis or Cusimano has looked at running for mayor, with Davis running once before becoming parish president and Cusimano long having aspirations of following his grandfather, who served as mayor from 1962 to 1978.
Slidell Police Chief Randy Fandal also is seeking re-election, with the first day of qualifying falling exactly a year after he was sworn in to fill the remainder of Randy Smith's term following Smith's election as St. Tammany sheriff.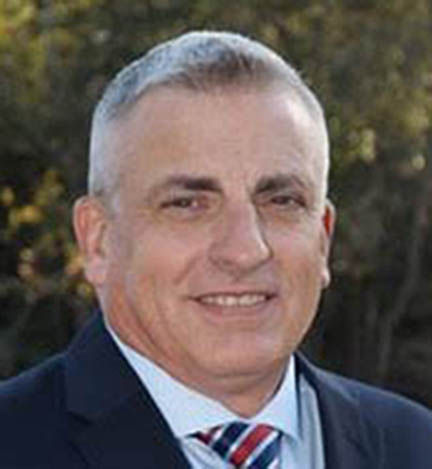 The nine-member Slidell City Council, meanwhile, will see big changes with all but three of the incumbents term-limited.
Two candidates have so far qualified to run for the two available at-large positions — current District G councilman Bill Borchert and current District A councilman Glynn Pichon.
The only district councilmember seeking reelection so far is District D's Val Vanney Jr.
One candidate has qualified so far in each of the District B, F and G races, with Tommy Benasco in B, former at-large councilwoman Kim Harbison in F and Ray Larry in G.
No candidate has qualified yet in either of the District A or C races, though current District C councilman Warren Crockett said he plans to run for reelection.
In Covington, its District C seat is open after Mark Wright won the special election for state House District 77, succeeding now-state Treasurer John Schroder.
Tim Burke is the only candidate to qualify so far in that race.
And in Madisonville, two justices of the peace will be elected for Ward 1, with Amy Murphree, Wally Porter, Casey Revere, James "Scott" Ruel and Chuck Wohltmann having qualified thus far.
Qualifying continues through Friday, Jan. 5.
Sara Pagones, Ramon Antonio Vargas, Jessica Williams, Chad Calder and Nick Reimann contributed to this report.