Rick Haase, who helped grow New Orleans-based Latter & Blum Inc. to be among the nation's largest residential real estate firms, is stepping down next month as president of the company.
Haase, who has nearly four decades' experience in the real estate industry, "has decided to step down from Latter & Blum," Chairman and CEO Bob Merrick said Wednesday in a statement.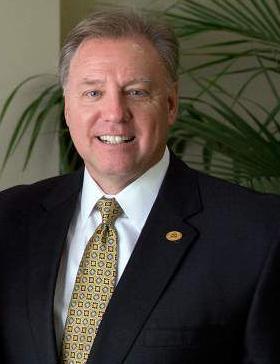 Haase's last day is Feb. 15.
"Rick has been a great leader for eight years and we wish him well," Merrick added.
Merrick, who purchased the firm in 1986, declined to comment beyond the statement.
Haase joined Latter & Blum in 2010 as president of its residential division. Previously, he served for eight years as general manager of Prudential Gardner Realtors Inc.
Haase also has been active in the city's business and civic groups, including Greater New Orleans Inc., the New Orleans Police & Justice Foundation, the United Way of Southeast Louisiana and the UNO Research and Technology Foundation.
In a separate statement Wednesday, Haase said Latter & Blum "is well positioned for new leadership to take it into it's very bright future."
"Bob Merrick and I have been a very good team and accomplished a great deal together over the last eight years," Haase said. "The company has grown dramatically in size and scope during that period."
Haase, 58, plans to take some time to figure out what comes next professionally — whether it's in real estate or something different — but he doesn't anticipate leaving New Orleans.
"It's really just a matter of time for me to take a pause, take stock, and figure out what I want to work on for the next decade of my career," he said in an interview.
During Haase's tenure, Latter & Blum has expanded rapidly, growing from just over 1,000 agents to nearly 3,400.
Earlier this year, the firm strengthened its reach into the Acadiana residential and commercial real estate market by acquiring Lafayette-based Coldwell Banker Pelican Real Estate, giving the firm a 40 percent share of the Lafayette real estate market.
Additionally, Latter & Blum's umbrella includes prominent residential real estate agencies including C.J. Brown Realtors in Baton Rouge; ERA Moffet Realty in Lake Charles; and Noles-Frye Realty in Alexandria.
In 2015, the firm acquired Houston-based Realty Associates, a move that more than doubled its size and established a presence in one of the country's largest metropolitan areas. The deal marked Latter & Blum's largest among a dozen acquisitions or mergers that had spanned the previous six years.
Latter & Blum, which was founded in 1916, posted gross sales of $4.5 billion in 2017.