Frank France, who educated generations of New Orleans-area children at Kehoe-France School, a private school he founded with his wife, died early Tuesday. He was 93.
France died in his sleep at Chateau de Notre Dame, an assisted living facility, according to his son, Kyle France.
"I think he loved people and being around kids," said Kyle France, the school's current president. "The kids really kept him young."
Kehoe-France was founded in 1949 as a co-educational day camp by France and his wife, Patricia Kehoe. Over the decades, it grew to accommodate students from 8 weeks old to seventh grade.
The school opened in 1962 in Metairie. A second campus was added in Covington in 1996.
Born as Frank Franicevich in 1925, France was the son of a fisherman who moved to America in 1897 from a part of Yugoslavia that later became Croatia, he said in a video interview in 2015.
He described rising out of near-poverty, which he attributed to the Great Depression and a dip in the seafood business, by attending good schools, in part through the generosity of an aunt who lived in Texas.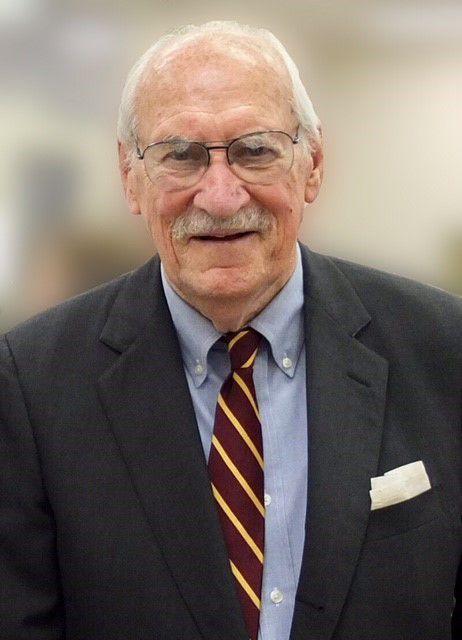 After he attended McDonogh No. 15, a public elementary school, his parents sent him to St. Louis Cathedral School so he could further his religious education.
France then attended Holy Cross High School and Loyola University, where he earned a bachelor's degree in 1949. In 1956 he received a master's degree in education, also from Loyola.
His first teaching job out of Loyola's undergraduate program was as a physical education instructor and coach at Holy Name of Jesus School. There he met Patricia Kehoe, who would become his longtime business partner.
Together, the two bought a typewriter and pooled together $40 to invest in advertising for a new day camp for boys and girls at Holy Name. The camp opened in 1949.
After a serving a stint as a sergeant in the Korean War, France married Kehoe in 1952 and began working as a coach and teacher at New Orleans Academy.
During that time, the pair continued to operate the summer camp, and they turned it into a full-time school in the Metairie location in 1962.
France was a former chairman of Holy Cross School and the New Orleans Association of Retarded Citizens. He was also a member of Rotary International, the Louisiana Principals Association, and the Holy Cross and Loyola alumni associations.
He was awarded the New Orleans Heart Association Award, the Holy Cross Alumni Service Award, the Holy Cross Man of the Year Award and in 2010 the Integritas Vitae Award from Loyola University.
France was preceded in death by his wife; a son, Kevin France; and a daughter, Anna France. He is survived by three sons, Kelly, Kyle and Kie France; nine grandchildren; and a great-granddaughter.
In 2015, Frank France boasted of his family's successes, especially those of his sons and grandchildren, and said he had lived a "completely good life."
"The greatest joy I've had, and that Pat has had, is that all four of our sons are college graduates," France said.
Funeral arrangements are being handled by Lake Lawn Metairie Funeral Home.