Port Marigny, the controversial development proposed for Mandeville's lakefront, is getting a new public face.
Consultant James Hartman, a fixture in north shore political circles, has agreed to handle social media and public relations for the project, which has drawn intense opposition.
Hartman's new role could prove awkward for two of his clients: Mandeville City Councilmen David Ellis and Michael Pulaski. The council is expected to vote on the project within the next two months.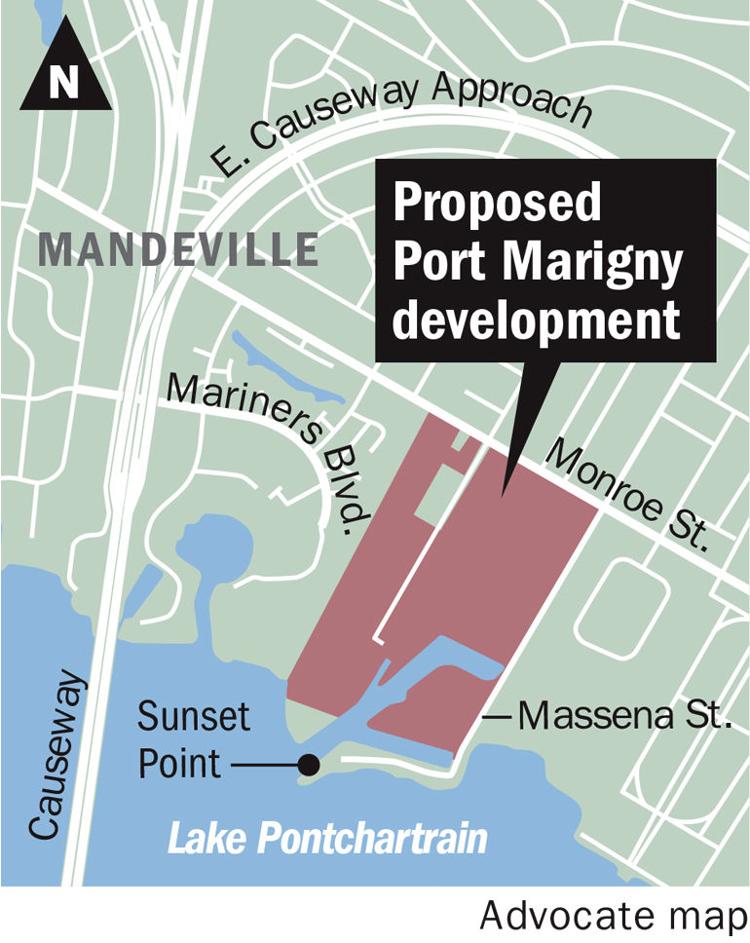 Both Ellis and Pulaski, reached Wednesday, said they are skeptical about the proposed development, which has been criticized for its density and possible impact on traffic in surrounding areas.
"I'm almost ready to vote this sucker down," Ellis said.
Pulaski said he is "leaning against it."
Both said they had no plans to sever their ties with Hartman, who told them his contract with Pittman Assets, the company behind Port Marigny, does not call for him to lobby city government.
"It should not be a conflict," Pulaski said. "I wouldn't want James to miss an opportunity like this."
Hartman said he expects to ramp up the project's social media efforts, as well as public outreach and press coverage. The focus will be on getting "correct information" about the project out to the public, he said.
Hartman's hiring comes late in the game. The development has been wending its way through the city's Planning and Zoning Commissions and the City Council for more than a year. More than a dozen special meetings devoted to the project have been held, many of them packed with residents on either side of the debate. 
Some proponents have called Port Marigny "the most important development in the history of Mandeville." And it's not hard to see why: The 78-acre former industrial site just east of the Lake Pontchartrain Causeway is a highly desirable location, but it has been empty for decades. A mixed-use development — as Port Marigny would be, encompassing residential, public and commercial components — could be a boon to the city's economy and revitalize one of the city's few ugly spots.
But the benefits won't come without costs, opponents say. They argue that the density of the proposed development — plans fall for 416 residential units, including multi-family housing areas and a hotel — is out of sync with the surrounding area. What's more, they say, adding that many new residents will mean far more cars on already overcrowded streets.
Ellis offered a common sentiment.
"I want it to happen, but only if they listen to the community," he said.