Justin Bleker was 13 when he told a St. Tammany Parish jury that Dino Schwertz, the janitor at his Slidell elementary school, had raped him twice in the boys' bathroom. His testimony helped send Schwertz to prison for life.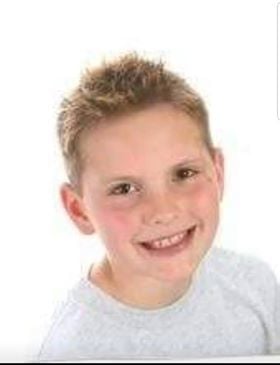 Now, nine years later, Bleker is heading to a St. Tammany courtroom again, not only to recount how he suffered at the hands of a child rapist but to make the case that the St. Tammany Parish school system failed to protect him.
Bleker's parents sued the school system in 2011, three years after Schwertz, who had been hired as a temporary custodian, was arrested for raping two boys at Abney Elementary School. The records in their civil case, which was unsealed at the plaintiffs' request, take up five volumes.
Rebecca Hickman, Bleker's mother, said the School Board offered to settle the case, but the amount it offered did not even cover her son's medical bills, which topped $133,000. Beyond that, she said, she wants to make sure mistakes that were made are corrected.
"It happened to my child. It can happen to somebody else's child," Hickman said.
The matter is set for trial in Judge Raymond Childress' 22nd Judicial District courtroom on Monday.
The suit alleges that the school system was negligent in hiring Schwertz, a convicted felon whose own family had taken out a protective order against him. It also claims that the school system did not have adequate procedures in place to ensure students were safe in the bathrooms.
Justin Bleker was an 11-year-old special education student who had auditory processing difficulties when Schwertz singled him out as a target, the suit says. Hickman said her son did not begin talking until he was 4 and was sometimes mocked by other children because of his speech.
During the criminal trial, Bleker testified that he had gone to use the bathroom in 2007, choosing the handicapped stall because it was cleaner. But as he was exiting, he said, the janitor forced him back into the stall, pulling down his pants and turning him around, making him hold onto a grab bar in the stall.
Former school janitor Dino Schwertz persistently protested that he was innocent of raping and molesting young boys at Abney Elementary School …
Bleker testified that Schwertz threatened to kill him if he told anyone and at one point put his hands around his neck and choked him.
When asked on the stand how it felt when Schwertz raped him, the boy replied "Nasty, and it hurt." 
Bleker's family did not learn that their son had been assaulted by the janitor until television reports about Schwertz's arrest in 2008, although the boy had been having stomach problems and was complaining about not wanting to go to school.
"When the news came across, my child got to see Dino Schwertz's face, and I seen a part of my child I've never seen before. He turned pale white, and he didn't want to talk to me," his mother, Rebecca Hickman, said.
In the years since then, Bleker has wrestled with continuing night terrors and the pain of reliving his attack during protracted legal proceedings. He remains in therapy.
"When they say, 'It's coming, you have a court date,' it all starts to pop in your head, and it's hard to get out," he said last week.
The school system changed lawyers in 2014, after investigative reports by WWL-TV and The New Orleans Advocate revealed that attorney Harry Pastuszek was both working as an assistant district attorney and getting paid hourly through his private law firm to defend St. Tammany schools in civil lawsuits, including the Bleker case.
After Schwertz was convicted, Pastuszek secured an affidavit from Schwertz saying he didn't rape anyone, then raised questions in court filings about whether the boy was actually raped.
Pastuszek was billing the school system hourly for work that he and his private firm were doing. At the same time, he was being paid a state salary from the DA's Office, as well as normal retirement benefits plus supplementary benefits that former DA Walter Reed secured for his inner circle of aides.
The results of a Louisiana Board of Ethics investigation into Pastuszek's pay arrangement are still pending.
Schools Superintendent Trey Folse said, in an emailed statement, that many of the system's security policies and hiring procedures have changed in the past decade to ensure student safety.
"We are constantly reviewing all of our safety protocols and making updates as needed. However, we cannot comment on the specific details of the case due to the pending litigation," he said.
In court filings, lawyers for the school system have argued that none of the information it had about Schwertz would have alerted anyone to the possibility that he would harm children. In one instance, a filing by the system suggests that the plaintiff caused damages by "not informing authorities of alleged abuse in a timely manner."
The lawsuit focuses in large part on Schwertz's hiring in June 2007. It says no one in the school system checked Schwertz's references or called his employer when he applied for a job at Abney Elementary. Those claims are borne out in depositions taken from the school's then-principal and a top administrator.
Even when a criminal background check showed that Schwertz had lied on his application by not revealing that he was still on probation for a bank fraud conviction and had violated a protective order, he was not fired. In fact, he was transferred to a permanent job at Northshore High School.
Kathleen Katorchis, who was principal of Abney at the time, said in a deposition that his lying on the form would have prompted her to recommend firing him, and he ultimately was let go for that reason — months later and only after school officials learned he was being investigated by Slidell police. But Peter Jabbia, the deputy superintendent, didn't tell Katorchis about the result of the background check, and that information was not checked against his application.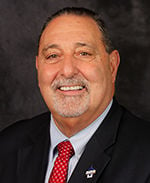 "I guess our assumption was that the protective order was a domestic thing and the bank fraud was worthless checks," Jabbia said in a deposition.
While state law requires school systems to do criminal background checks of janitors, schools are allowed to make hires while awaiting the results. That's what happened in Schwertz's case. The law also spells out certain offenses that would bar hiring, but bank fraud is not one of them — though lying on an application can be a firing offense.
By the time the school system learned about Schwertz's past, he had already drawn negative attention. Depositions show that teachers had complained that he smelled of alcohol, barged into classrooms and bothered teachers. In one case, a teacher said, he called her a "(expletive) bitch."
While some of those complaints surfaced later, Katorchis had heard enough to hold a disciplinary hearing for the janitor in September 2007, 10 days after the district had received the findings of the background check.
Depositions in the civil case indicate that the school system now has policies that are aimed at ensuring security in bathrooms, including the presence of cameras. But at the time Bleker was raped, there were no cameras, and a rule that janitors could not go in bathrooms when children were there was not written down, according to Katorchis' deposition.
Bleker said that after he was raped, he just wanted to not be looked at or treated differently, something he found wasn't possible in a small town where everyone seemed to know what had happened.
Now, however, he wants to talk openly about it. "Hopefully this doesn't happen to anybody else, but if it did, they could look at it and see that they're not alone," he said, as he wiped away tears.
His mother said her son's childhood was stolen from him.
"What does that do to you as a parent?" she asked. "I felt for a long time that I was a failure because here I am, I tell my babies school is a safe place to be ... I felt like I betrayed my child. I told him he'd be safe. And he wasn't."