Four months before he took part in a mass shooting in New Orleans' Central City neighborhood, killing one person and wounding five others, a street gang member had possession of a slain police officer's stolen gun, prosecutors allege.
An indictment handed up by an Orleans Parish special grand jury on Thursday accuses Darion "D-Man" Audrict of having the weapon, though not of killing Housing Authority of New Orleans Police Officer James Bennett.
The superseding indictment again charges Audrict and Brandon "Poo Milly" Butler in a Sept. 11, 2016, mass attack at South Claiborne Avenue and First Street that prosecutors said was targeted at two members of the 3NG street gang.
Both of the targets survived, but a 63-year-old man with no connection to either gang did not, authorities said.
Meanwhile, the fresh indictment adds a racketeering charge against Butler's mother, Crystal, who is accused of lying to police for her son.
New Orleans cops have identified gangland retaliation — payback for the murder of a wheelchair-bound man in Central City well over a year ago …
The link between Audrict and the unsolved killing of Bennett is the most surprising new claim in the lengthy, 25-count indictment, which follows two earlier ones issued in the case.
Audrict had possession of a handgun stolen from Bennett between May 2015 and March 2016, the indictment says. Bennett was killed on May 24, 2015, while patrolling the Guste housing development construction site.
Sometime between March and May 2016, Audrict gave the gun to an unindicted co-conspirator identified by the initials "L.A.," prosecutors said.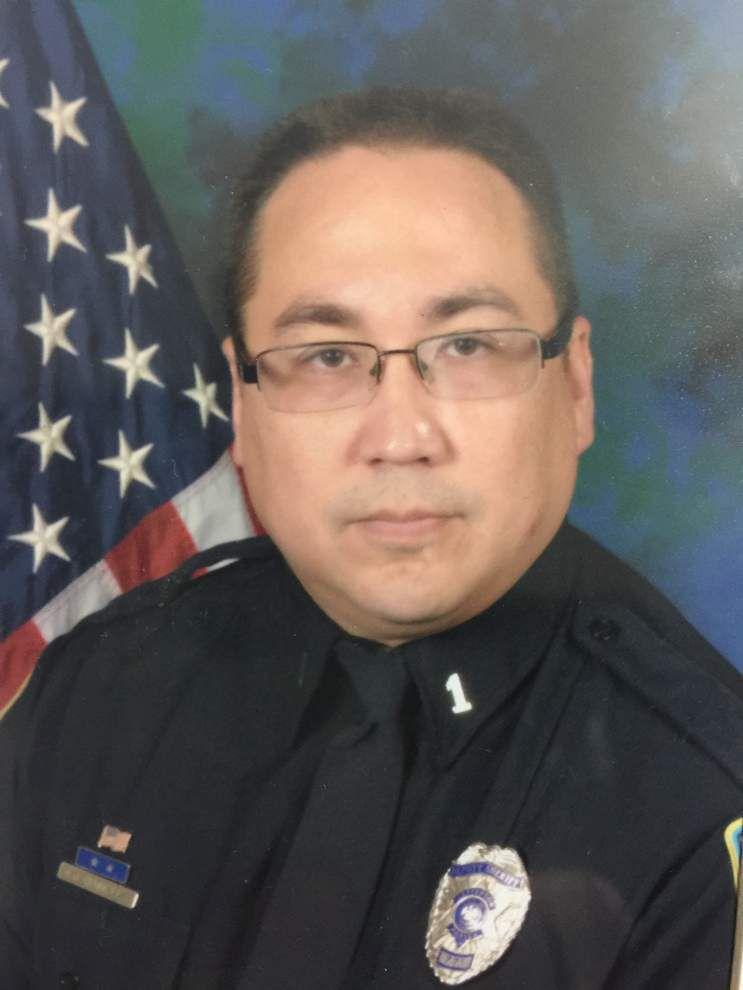 On May 7, 2016, the gun turned up in the car of 18-year-old Charles Garner, who was arrested after he fled from police during a traffic stop. In December 2016, Criminal District Court Judge Darryl Derbigny sentenced Garner to five years in prison after he pleaded guilty to possessing the weapon.
Local, state and federal authorities have struggled for years to make an arrest in Bennett's slaying. The 45-year-old officer was working a solo overtime patrol when he was shot in the 2300 block of Erato Street. When other officers found Bennett dead in his cruiser, his pistol was missing.
Audrict lived close by in Marrero Commons, formerly known as the Calliope housing development, he told police upon his arrest in April 2017.
His attorney rejected any connection between his client and Bennett's death.
"I want to unequivocally deny that my client had anything to do with the death of Officer Bennett," lawyer Michael Kennedy said. "I have yet to see what evidence the prosecutors have that he ever possessed Officer Bennett's firearm. And considering this is the third indictment, and my client has been consistently in custody for over a year now, I find it strange that we are just learning of this allegation."
In addition to the allegation about Bennett's gun, the new indictment offers fresh glimpses into what prosecutors say was a thriving drug organization.
Butler and Audrict's "criminal enterprise" was centered around a house in the 2400 block of Josephine Street, in Central City, prosecutors claim. They are accused of selling crack cocaine "primarily," but also heroin.
Butler and Audrict had been set to stand trial Tuesday over the September 2016 mass shooting, which left Earnest McKnight dead. That trial was pushed back, however.
The new indictment increases the charge against Butler and Audrict in the killing of McKnight from second-degree murder to first-degree murder, which could carry a death sentence. Prosecutors have not said whether they plan to pursue the death penalty.
Investigators believe another, unknown person also took part in the attack on South Claiborne Avenue, the indictment says. It says Butler and Audrict wore all-black Dickies uniforms as they drove up to a group of people there in a stolen Ford F-250 truck.
When Butler was arrested weeks later in Central City, police spotted him discarding a gun that ballistics testing has matched to the shooting, the indictment says.
Butler's attorney did not immediately return a request for comment. However, Audrict's lawyer said his client is innocent.
"It's true that there were two gentlemen dressed in black," Kennedy said. "No one can make a solid identification of my client, and I maintain that's because he was not there."
The new indictment also details why Butler's mother now faces legal jeopardy. Prosecutors said police found a red Honda Accord belonging to Butler's girlfriend and containing guns, cocaine and cash on Josephine Street in August 2016. Butler quickly called her with instructions to report the car stolen, prosecutors said.
That was "an attempt to obstruct the New Orleans Police Department's investigation into Butler's connection to the weapons and cocaine," prosecutors said.
The same day, Butler's mother drove his girlfriend to a police station in New Orleans East to make the false report, according to prosecutors.
Crystal Butler also lied to a police officer about the car being stolen in an attempt to protect her son, police said.
A man who was out on bail awaiting trial for an attempted murder charge was arrested again Thursday morning, and found in possession of the ha…
Crystal Butler was not accused of any role in the September 2016 mass shooting.
Police believe the bloodletting there might be related to another mass shooting that occurred a few blocks upriver on Claiborne this July. The same gang was targeted both times, police said. 
According to an internal police memo, the target of the July 28 shooting in a strip mall in the 3400 block of South Claiborne was Jeremiah Lee, an "affiliate" of the same 3NG gang also targeted in the earlier attack. Lee and two others died, while seven people were wounded.
Crimsetoppers is offering a reward of up to $35,000 for information on Bennett's killing. Tips can be called in anonymously to (504) 822-1111.