Two high-ranking former St. Tammany Parish Sheriff's Office deputies were charged in federal court Wednesday, the first victims of a larger probe into a controversial work-release program in Slidell that was privatized by former Sheriff Jack Strain.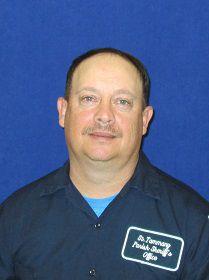 Former Maj. Clifford "Skip" Keen and Capt. David Hanson Sr., whose children owned 90 percent of the work-release business, were charged in a federal bill of information with conspiracy to commit honest-services wire fraud and soliciting a bribe. 
While Strain has not been charged, the bill of information strongly suggests he will be.
The document accuses him of participating in a kickback scheme with Keen and Hanson, accepting regular cash payments of more than $1,000 apiece from the two as a way of sharing in the profits generated by the work-release program.
The court documents refer to Strain not by name but as "Public Official A," in keeping with Justice Department regulations that frown on accusing named people of crimes when they have yet to be charged.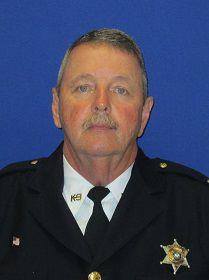 The document does not say how much Strain is alleged to have recouped from the arrangement.
The fact that Keen and Hanson were charged in a bill of information rather than grand jury indictments strongly indicates they have signed plea agreements and will cooperate with the investigation. They are scheduled to be arraigned Dec. 11 in front of U.S. District Judge Ivan Lemelle in New Orleans. 
Strain's lawyer, Billy Gibbens, declined comment. Keen's attorney, Keith Couture, was in a murder trial Wednesday and unavailable for comment. Hanson couldn't be reached.  
The bill of information charging Keen and Hanson is unusually lengthy and specific, in what Metropolitan Crime Commission President Rafael Goyeneche said is likely a message to Strain aimed at encouraging him to cut a deal.
Former St. Tammany Parish Sheriff Jack Strain, who opened one work-release center and privatized another during his lengthy tenure in office, …
Keen and Hanson were close friends of the longtime ex-sheriff.
Keen was facilities manager for the Sheriff's Office under Strain and oversaw the renovation of the work-release facility shortly before it was privatized in June 2013 — including the building of a new kitchen at a cost to taxpayers of nearly $500,000.
Hanson was in charge of the department's canine unit and was considered part of Strain's inner circle. His wife, his daughter and a son were also employees of the Sheriff's Office.
Strain wanted to privatize the Slidell work-release program and make Keen and Hanson the owners, the document says. But the two would have been required to resign their posts with the Sheriff's Office and "consequently … lose their salaries and pension increases from continued employment."
So the group came up with a plan to install their children — Brandy Hanson, Hanson's daughter who had left the Sheriff's Office, and Jarret Keen, Keen's son — as owners. They formed a company called St. Tammany Workforce Solutions LLC, which along with Brandy Hanson and Jarret Keen also included Allen Tingle, owner of a construction company.
The firm was formed just days before Strain gave it a three-year contract. He did not undertake any sort of solicitation process to find operators for the work-release program, intended to help prisoners make the transition back into society when their terms end.
The court document released Wednesday suggests that Tingle got the short end of the stick. He had to actually oversee the facility but received just a 10 percent stake in the business. He also took out a $100,000 loan to start the business, putting up a piece of property as collateral.
Brandy Hanson and Jarret Keen, though they did little to manage the business, were paid salaries and received ownership stakes of 45 percent apiece, the document says. The two received at least $1.2 million over three and a half years, according to the document, about $700,000 of which was given over to their parents.
Tingle was directed to pay someone identified only as "Person 4" about $30,000 a year for what the document describes as a "no-show job." It says that Person 4 is a relative of Strain.
A subpoena served on the Sheriff's Office in March sought minutes and notes of meetings involving Ryan Palmer, a nephew of Strain's who worked for the agency, among others.
Additionally, the bill of information notes, Hanson in January 2015 told his daughter to write a $4,000 check to Strain's son, Rhett, because Jack Strain had given them the reins to the work-release program. Hanson then gave the check to Strain's son, the document alleges. 
Strain's 2013 move to privatize the Slidell facility came about five years after he opened a new work-release program in Covington that was managed privately from the outset. That arrangement also attracted controversy, in part because the company that got the work — Northshore Workforce LLC — was headed by Marlin Peachey Jr., Strain's longtime campaign treasurer.
As with the Slidell program, the contract was awarded without a competitive process.
Keen had worked part-time at the Covington work-release program, for an annual salary of about $30,000, while also holding down his job at the Sheriff's Office, the bill of information says.
Strain shut down the Covington program in 2014 after a series of escapes and amid an investigation by the state Office of Inspector General.
Inmates are generally assigned to work-release programs within the last couple of years of their incarceration. They live in dormitory-style housing and report to private-sector jobs during the daytime; nearly two-thirds of their wages go to the operator of the program. The operator also gets paid a per-diem fee by the state for housing the inmates. 
The Covington program housed roughly 230 inmates, while the Slidell facility housed about 170.
Strain has been out of office since July 2016. After 20 years as sheriff, he was defeated at the polls by then-Slidell Police Chief Randy Smith in late 2015. 
After taking office, Smith quickly moved to bring the work-release facility back under his agency's control. But last spring, when voters rejected a one-fifth-cent sales tax for the parish jail, Smith ended the program, citing a need to find savings.
News of the federal investigation into Strain and the work-release program broke in March, when the Sheriff's Office received a subpoena for all records related to St. Tammany Workforce Solutions.
Three former St. Tammany Parish Sheriff's Office employees who sued Sheriff Randy Smith after he fired them have dismissed their claims agains…
News that the investigation has resulted in charges did not come as a surprise. Both Clifford Keen and David Hanson were among 10 plaintiffs in a federal civil suit against Smith filed in May 2017. Earlier this year, Hanson, along with his son and his wife, sought to have the suit delayed over fears that one or more of them might be charged in the criminal case.
U.S. District Judge Carl Barbier rejected the request, and the three Hansons dropped out of the lawsuit.
The crimes Hanson and Keen are accused of can carry up to five years in prison and a maximum fine of $250,000.