The street performer known as "Uncle Louie" has been a French Quarter fixture for more than two decades, standing frozen as a human statue while wearing an Uncle Sam-like costume and holding the leash of a miniature stuffed dog.
But authorities now suspect that the longtime tourist favorite fatally shot a Jacksonville, Florida, father of four inside the man's grocery store 43 years ago this weekend.
New Orleans police on Tuesday booked Johnie Lewis Miller, 60, on a warrant obtained by Jacksonville Sheriff's Office investigators looking into the death of Fred A. Farah, 34, who was killed on May 22, 1974, during a botched holdup at his store. 
Miller — who once lived in Jacksonville, according to public records — is being held in New Orleans without bail and is tentatively scheduled to appear in Orleans Parish Criminal District Court for an extradition hearing on June 26.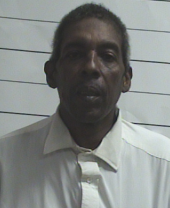 According to information that the Jacksonville Sheriff's Office provided to the website Project: Cold Case, run by a group that publicizes unsolved murders, Farah was giving change to a customer at his Grand Park Food Store when a man walked up and demanded money.
Farah, who was standing behind a counter next to another man, was gunned down as he began moving away from the cash register.
Witnesses said that Farah's killer immediately ran out of the store, leaving behind all of the store's cash and goods. First responders took Farah to a hospital, where he died.
After more than four decades passed without an arrest, the Jacksonville Sheriff's Office's Facebook page on May 8 shared a Project: Cold Case post that called attention to Farah's killing and asked potential tipsters to come forward.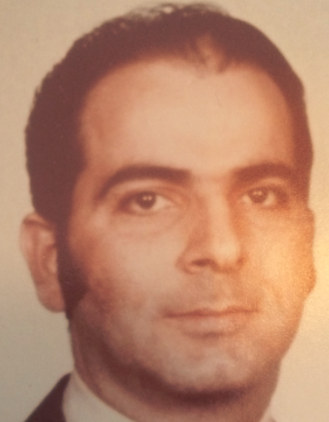 Soon afterward, evidence from the case apparently matched a profile of Miller stored on an FBI-maintained database called the Integrated Automated Fingerprint Identification System, or AFIS. 
A Jacksonville judge later signed a warrant to arrest Miller on counts of murder and armed robbery.
New Orleans police jailed Miller on that warrant one day before he made an initial court appearance and refused to waive proceedings to extradite him to Jacksonville.
The Jacksonville Sheriff's Office on Friday refused to comment on the arrest.
Miller, whose recently listed local addresses include a motel and a men's homeless shelter, is a well-known presence in the French Quarter, where since the early 1990s he has performed as a human statue bedecked in a star-spangled top hat and white tails.
Countless people have posed for pictures with Miller frozen mid-step, pretending to walk his stuffed dog, Little Willie.
However, before his arrival in New Orleans, public records indicate that Miller listed addresses in the Jacksonville area and had misdemeanor convictions there for loitering or prowling as well as resisting arrest in 1987.
Farah, aside from owning his store, was known for his membership in a club for those who could trace their family's bloodlines to the founders of the Palestinian city of Ramallah.
His survivors included his wife, three daughters and a son, according to his obituary in the Florida Times-Union newspaper. The children were all small when their father was killed. 
Two of Farah's children declined a chance to speak Friday, with one citing the Jacksonville Sheriff's Office's wishes for the family not to speak until the agency formally announces the arrest in the case.