Ten accused members of New Orleans' "39'ers" gang sat quietly in a federal courtroom on Tuesday while a jury got its first sampling of the stunningly bloody exploits that prosecutors attribute to them.
"A toxic alliance" is how Assistant U.S. Attorney Myles Ranier described the union of two violent drug gangs — one from the 3rd Ward, the other from the Upper 9th Ward — and the carnage that authorities claim its members unleashed over 19 months ending late in 2011, when New Orleans had the highest per-capita murder rate in the country.
The combination of the notorious "3NG" gang and "G-Strip" gang was "responsible for a trail of blood and dead bodies throughout the city of New Orleans," Ranier said during his opening statement in a gang racketeering trial that is expected to run through the month.
One after another, Ranier chronicled the defendants' alleged involvement in 14 different murders that he said went "mainly unsolved by the NOPD."
In a few cases, witnesses misidentified initial suspects, or police got the wrong man, Ranier said.
A federal judge Monday postponed a major gang racketeering trial in New Orleans for two mont…
A handful of admitted gang members who pleaded guilty and turned government witnesses set authorities straight on those and other killings, Ranier told the jury.
Those members identified shooters, weapons and motives in a host of killings by a group that sought to lay claim to the heroin trade in both neighborhoods, Ranier said.
The star government witness, Gregory "Rabbit" Stewart, has admitted to at least a dozen murders himself and is now serving four life sentences.
In a city afflicted by murder, the most prolific New Orleans killer over the past several ye…
The time that he and other witnesses hope to shave off their prison terms for cooperating is expected to loom large as the trial moves forward.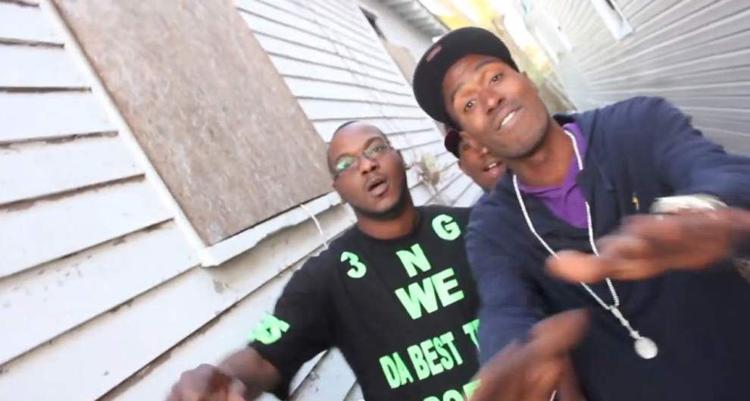 Stewart has boasted from jail that his cooperation would net him a three-bedroom house in Florida. He also once tried to have marijuana smuggled into jail for him by an unwitting FBI agent; the drugs were hidden inside the soles of a pair of sneakers.
In their opening statements Tuesday afternoon, several defense attorneys argued that the government has built its case on the desperate lies of convicted killers — mainly Stewart and Darryl "Brother" Franklin, an admitted leader of the clan who is expected to testify early Wednesday.
"This case is really the story of Rabbit — Gregory Stewart — and Darryl Franklin against these 10 men. It's a credibility call. It's a referendum. It's their life. It's what they sold the government," said Kerry Miller, the attorney for accused killer Jasmine "Rell" Perry.
"This case involves drug dealers, some of the most violent men to ever walk the streets of New Orleans, who, when they ran out of options ... became rats and decided to frame low-level drug dealers and blame their activity and serious crimes on other men," Miller said. 
According to the 47-count indictment, each of the 10 defendants joined in at least one in a flurry of retaliatory, or in some cases pre-emptive, strikes against members of rival gangs from the former Desire housing development, the 8th Ward, Press Park and the former Calliope housing complex.
Some were wounded themselves in street battles; other 39'ers were killed.
The last among the charged murders was a Sept. 14, 2011, group killing of a DEA informant, Michael Marshall, on Poland Avenue. Ranier described it as a contract hit job, done for a few thousand dollars.
The most famous of the killings was the Dec. 20, 2010, gun attack that left acclaimed bounce rapper Renatta "Magnolia Shorty" Lowe and Jerome "ManMan" Hampton dead in a hailstorm of more than 50 bullets as they sat in a car in New Orleans East.
Hampton was the target in that killing, which stemmed from a post-Katrina shootout in Texas, Ranier said.
He said Lowe "had nothing to do with this gang violence. She had a promising music career and went from humble beginnings in the Magnolia project and had a national reputation."
Stewart and two others already have pleaded guilty in the double murder.
Prosecutors claim the 39'ers often shared guns, to which they attached pet names. One, a .223-caliber assault rifle with a double-drum magazine, was dubbed "Monkey Nuts."
During the killing of Lowe and Hampton, Stewart fired a Glock .40-caliber semi-automatic handgun the gang called "Barack." Another Glock, a 9 mm handgun, was named "Michelle."
The 39'ers also made inroads into the rap music scene. Two of their leaders — Franklin and since-slain heroin dealer Merle "Black" Offray — launched the Dusty Money record label in 2012. Defendant Ashton "Pound" Price, who is accused of participating in five murders with the group, was a rapper for that label.
Prosecutors plan to show the jury music video footage to argue that the group broadcast its exploits on YouTube to bolster its violent image.
Standing trial along with Perry and Ashton Price are Leroy "Lumps" Price, Alonzo "Woodie" Peters, McCoy "Rat" Walker, Terrioues "T-Red" Owney, Evans "Easy" Lewis, Curtis "Poonie" Neville, Solomon Doyle and Damian "AD" Barnes.
Three others previously pleaded guilty in the 39'ers case. All three — Rico "Freaky" Jackson, Tyrone "Biscuit" Knockum and Washington "Big Wash" McCaskill — are now federal witnesses and are expected to testify.
The sprawling case includes more than 320 government exhibits, including a web of ballistics links and wiretaps aimed at tying together an array of killings, shootings and drug crimes across the city.
Prosecutors claim the 39'ers ran some of their drug-dealing activity out of Metairie hotel rooms and rented a property in coastal Mississippi as a hideout and to store heroin-dealing profits.
But defense attorneys insist that Stewart is the linchpin of a case in which physical evidence such as DNA and fingerprint matches is lacking. Over time, Stewart has given conflicting accounts about some killings, while his claims and boasts from jail have left him ripe for defense ridicule.
Miller predicted that the trial will reveal still more murders attributable to Stewart, Franklin and other government witnesses.
"We're going to learn about crimes as we go," he said. "We think we'll prove to you that the witnesses on which the government builds this case committed 40 to 50 murders. That's what the witnesses committed."
Gaynell Williams, Owney's attorney, argued that the government "relied on bad informants who provided law enforcement agents with bad information. Their code is, 'Don't go to the pen, send a friend.' Their code is, 'Don't do the time, drop a dime.' "
Eric Malveau, Leroy Price's attorney, told the jury that by the trial's end, the government's case will be left in shambles.
"You're going to need to call someone to come out and demo it," he said. "You're going to need a dumpster, a backhoe, a trailer. Because everything will be left in complete ruin."