A New Orleans man who was ordered to spend the rest of his life in prison for marijuana possession as a habitual offender will instead walk free by next year, thanks to a sentence reduction accepted by prosecutors.
It was the latest example of District Attorney Leon Cannizzaro backpedaling on a long sentence imposed earlier under his watch for drug offenses. 
At the prompting of the Orleans Public Defenders, Criminal District Court Judge Robin Pittman on Aug. 3 reduced house painter Jody Butler's sentence from life imprisonment to 10 years.
The 46-year-old's arrest eight years ago for marijuana and cocaine possession was once criticized by an appeals court as a constitutional violation, but the Louisiana Supreme Court ultimately upheld his conviction.
Yet prosecutors raised no objection as Pittman dipped below a mandatory minimum sentence.
The news came as an unexpected relief to Butler's fiancée, who has supported him during his years of incarceration in the Louisiana State Penitentiary at Angola.
"Oh my God, oh Jesus," Jacinta Johnson said. "It means the world for him to have a second chance at life."
Butler's long stint at Angola is an example of how even a minor drug bust can result in life imprisonment in Louisiana. On July 27, 2010, New Orleans police officers spotted him leaning into an SUV at Seventh and Danneel streets, said to be a known hot spot for drug-selling. As two officers approached, the SUV sped off.
Butler hopped onto his bike and rode away on the sidewalk but stopped when asked, police said. An officer patting him down discovered marijuana in his shoe and five rocks of cocaine in his hat pocket, police said.
Butler reportedly told the cops they had "messed up his day" because he was planning to go home and "get high."
Instead, he was charged with possession of marijuana and possession with intent to distribute cocaine. A jury convicted him of marijuana possession and simple possession of cocaine.
Pittman initially sentenced Butler to four years in prison. But Cannizzaro's office cited previous felony convictions to deem him a habitual offender under state law. Butler had prior convictions for simple robbery, purse snatching and drug possession.
Attorney Aaron Zagory, of the Orleans Public Defenders, said Butler's prior convictions meant he was a mandatory lifer for the marijuana, his third pot conviction. He was due a mandatory minimum 20-year sentence on the cocaine charge, Zagory said. In 2011, Pittman gave him life.
Corey Ladd's 5-year-old daughter held her composure through hours of his hearing in state court on Friday. But the moment a judge said he woul…
Butler appealed, arguing the cops had no legal justification to run their hands over his body. In 2012, a three-judge panel of the state 4th Circuit Court of Appeal took his side.
The judges said the police never claimed they saw Butler trying to sell drugs. He had stopped immediately when asked. There was no lump in his waistband or outline of a gun under his clothes. Taken together, the judges said, the officers had no reasonable suspicion on which to search Butler.
In a reference to then-current events, the panel said the case "appears to exemplify the concern expressed by the Justice Department (and ultimately conceded by the city in the NOPD consent decree) pertaining to inadequate training of NOPD officers with regard to the constitutional parameters of search and seizure."
However, the state Supreme Court reversed the lower court's decision the next year. The justices said the officers had the right to search Butler because he was committing a municipal violation — riding his bike on the sidewalk.
Butler's prospects dimmed until last year, when Pittman appointed the Orleans Public Defenders to handle Butler's request for a new sentence.
Zagory said the District Attorney's Office was initially hesitant. But after "internal discussions," prosecutors agreed to negotiate with the public defenders, Zagory said. The two sides settled on a 10-year term.
In reducing Butler's term, Pittman cited a 1993 state Supreme Court ruling against "constitutionally excessive sentences." After the judge slashed his sentence, she got off the bench, walked over to him and said she had never stopped thinking about his case.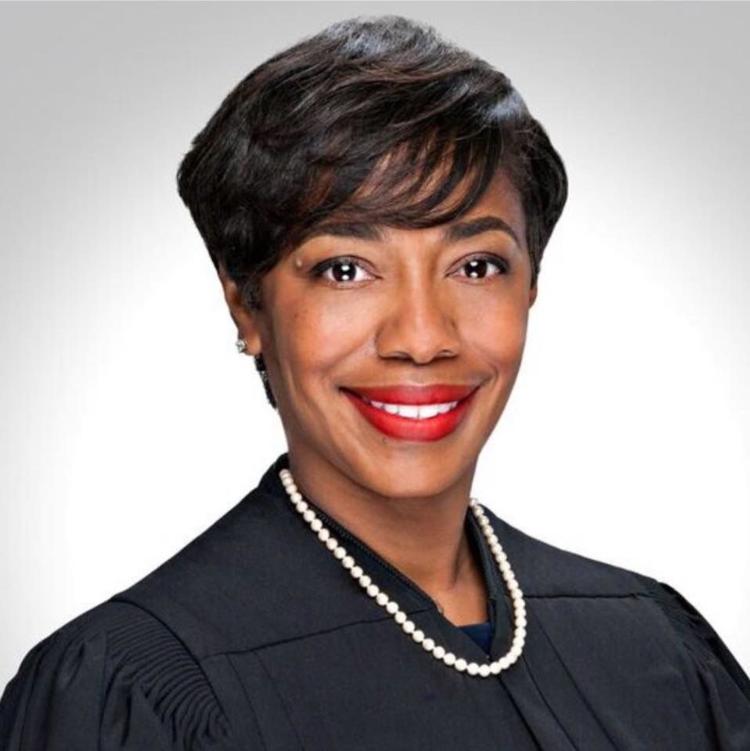 Johnson, Butler's high school sweetheart, said she broke down in tears when she arrived in the courtroom soon afterward to hear the news.
Similar scenes played out in other courtrooms this month as New Orleans judges resentenced various inmates to lighter terms under a January state Supreme Court decision, although that decision did not affect the outcome of Butler's case.
Cannizzaro's office has reversed course in at least two other cases where prosecutors had secured lengthy sentences for marijuana convictions under the habitual-offender statute. Corey Ladd had his 17-year sentence for possession reduced to 10 years in 2017, and Bernard Noble had his 13-year term for pot possession cut to eight years in 2016.
Zagory credits the compromise in Butler's case to a "sea change" in attitudes toward drug crimes and Louisiana's stringent habitual-offender laws.
"I think you're seeing a lot of reform in the Legislature about how long we should be sending people to prison, as well as a tremendous change in how we treat marijuana offenses," he said.
Butler's new date of release with good behavior is Oct. 30, 2019, and he is eligible for parole ahead of that, state corrections officials said.
Johnson said her fiancée has three children as well as an ailing father who has suffered two strokes. She hopes Butler will be released soon to care for his father.
She said that after the resentencing, she told Butler's father, "You gotta hold on. Jody's coming."
After being locked up more than seven years over two joints' worth of marijuana, the first thing Bernard Noble wanted to do was eat.