Authorities believe they may have identified the remains of a woman who they suspect was murdered after she went missing 41 years ago in New Orleans East, according to a retired detective who helped investigate the case.
Retired New Orleans Police Department homicide detective Robert Lambert said Saturday that he has been notified that a cold-case investigator in Mobile County, Alabama, recently concluded that hunters passing a cornfield in November 1976 found skeletal remains matching the description of Mary Ann Perez.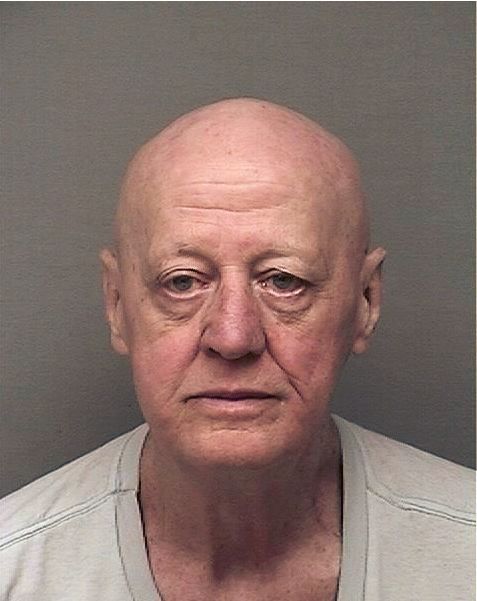 Officials believe Perez was kidnapped and killed earlier that year by a couple who, in 1980, admitted to that slaying and three others. The couple said they dumped Perez's body in a ditch after leaving Louisiana.
The Mobile investigator, J.T. Thornton, believes the remains that were found likely belonged to Perez based on their physical characteristics, as well as jewelry and clothes still on the corpse, Lambert said.
Perez's son, Byron Perez, confirmed that his family was recently notified of the potential identification of his mother's remains. But he said he was reluctant to open up about the situation because he understood that officials may be awaiting final confirmation through a DNA test.
Exactly what prompted Thornton to examine whether there was a link between Perez and the remains discovered in November 1976 wasn't clear. Mobile County officials could not immediately be reached for comment.
According to an article at the time in The Times-Picayune, Lambert became involved in the Perez case in 1980, after David and Donna Courtney pleaded guilty to a killing in Wichita, Kansas. Both told Kansas officials that they had also slain two people in Houston and one in the New Orleans area.
The circumstances they described about the New Orleans killing fell in line with the March 26, 1976, disappearance of Perez, police said.
According to the newspaper, police determined David Courtney was on his way to pick up Donna from a Pizza Hut on Chef Menteur Highway where she worked when he noticed Perez, 34, having car trouble outside a lounge.
David Courtney, then 35, persuaded Perez to let him and his wife, 36, take her to her home in the St. Bernard Parish community of Poydras. But the Courtneys instead drove her to their mobile home and then drove toward St. Tammany Parish, with each of them making sexual advances toward Perez that she rebuffed, police told The Times-Picayune.
On the car ride between New Orleans and St. Tammany, David Courtney said, he strangled Perez with a coat hanger.
Lambert said Saturday that the Courtneys later indicated they dumped Perez's body near either the Louisiana-Mississippi or Mississippi-Alabama border but couldn't remember exactly where.
After linking the Courtneys to Perez's disappearance, Lambert said, he wanted to get them charged with murder. But prosecutors at the time were reluctant to proceed without a body.
David Courtney, 73, continues serving a life sentence in Kansas. Donna Courtney was paroled in 1990 and has since died.
Lambert, who spent 24 years with the New Orleans Police Department before retiring in 1997, said the recent development in Alabama gives him hope that Perez's family may finally be able to experience closure over her disappearance. He said he also is excited to think David Courtney may face the possibility of prosecution in Perez's slaying, though he knows the case would be complicated.
Perez's case was profiled in the true-crime television show "Unsolved Mysteries."
The episode chronicled how, the same year Donna Courtney was paroled, one of Perez's relatives received a mysterious phone call from a woman who claimed Perez was alive but being held captive. It was never determined who made the phone call.