Jefferson Parish Sheriff Joe Lopinto has ordered an internal inquiry into his agency's handling of dozens of sexual assault cases, including some that sat dormant for nearly two decades without investigative follow-up. 
The number of reported crimes in unincorporated Jefferson Parish fell by 10 percent last year, reaching a record low since the Jefferson Paris…
Deputies have begun auditing as many as 80 open case files — some dating to the late 1990s — that are missing supplemental reports, an indication that investigators either failed to pursue leads or did not document significant developments such as a victim declining to press charges. 
Closing some of the cases may simply be a matter of paperwork, Lopinto said, but officials have identified about two dozen cases so far that will require additional investigation. That task could be complicated by the age of the cases, particularly when it comes to tracking down victims and witnesses.  
"I was made aware that these cases were outstanding and never reinvestigated," Lopinto said in an interview this week. "The last thing I want is a person who was a victim of a sexual assault that thinks we didn't do our job correctly."
Lopinto became interim sheriff last year when Newell Normand retired. He is running for the permanent post in the March 24 election. 
None of the victims involved has filed a complaint about the agency's lack of follow-up, Lopinto said. The sheriff did not release details about the open cases, citing the ongoing investigation.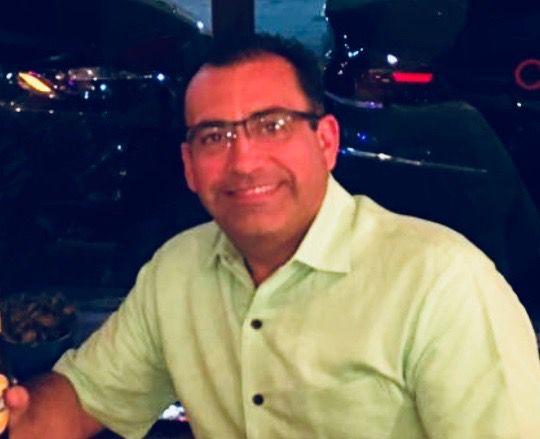 Several of the sexual assault investigations — it's unclear how many — had been assigned to Capt. Larry Dyess, a former detective who now serves as commander of the Sheriff's Office's 2nd Patrol District, a west bank beat that includes Terrytown, Harvey and part of Marrero. 
Dyess joined the Sheriff's Office in 1996 and once served as a spokesman for the agency. Before that assignment, he worked for several years as a detective in the agency's personal violence unit, the division responsible for investigating sexual assault cases. 
That job is considered to be one of the most high-pressure positions in the department, given the volume and nature of cases juggled by a limited number of detectives. Later in his career, after his stint as spokesman, Dyess was appointed to oversee the entire personal violence unit.  
In late 2015, Dyess went to his superiors with a startling admission. Boxes of unresolved sexual assault cases assigned to him years earlier as a detective had been collecting dust. 
"He said, 'I finally had to tell somebody. This has been working on my mind,' " said a former Sheriff's Office official who requested anonymity because he was not authorized to discuss an ongoing case.
While it's unclear what, exactly, prompted Dyess to come forward, his decision came months after a major sex-crimes scandal erupted in neighboring New Orleans, in which five detectives were lambasted for shoddy or nonexistent work in a long list of investigations. In that controversy, which attracted national attention, the city's inspector general concluded that those detectives failed to document follow-up work in an alarming number of cases. 
A 3-year-old child showed up at the emergency room after an alleged sexual assault and was diagnosed with a sexually transmitted disease, yet …
After a year-long investigation, the New Orleans Police Department's Public Integrity Bureau rendered its final judgment on five detectives — …
The Sheriff's Office official said Dyess brought in five or six boxes full of file folders. "To Dyess' credit, there were notes in some of the folders. He had started to do some work on some of the cases," the official said. 
Dyess told internal investigators that he became inundated with new cases after he was transferred to the agency's robbery unit in 2002. It's not clear why Dyess' cases were not reassigned to other detectives in light of his new workload. Dyess has maintained he was required to keep the sexual assault cases despite his new assignment.   
"He had pressing robberies that needed to be investigated," Lopinto said. "It's not like this man was sitting around doing nothing all day. It's not like he stopped working." 
Rafael Goyeneche, president of the Metropolitan Crime Commission, questioned the practice of requiring a detective to continue working cases from one assignment after he was transferred to a completely different section of the Sheriff's Office.  
"We have more questions than answers at this point, and that's probably why Joe Lopinto is going back and conducting an audit of this," said Goyeneche, a former prosecutor. "You have to wonder if there were other similar cases involving other detectives who took their caseloads with them when they were transferred."
The Sheriff's Office official said that, given the agency's antiquated method of tracking cases at the time, it would have had no way of knowing about Dyess' unresolved cases had Dyess not brought them to light. 
While the review underway in Jefferson Parish is of a far lesser scope than the one at the New Orleans Police Department, it has been similarly distressing for the officials involved, including current and former supervisors whose actions are now being called into question. 
Lopinto said that after Dyess "self-reported" the open cases a few years ago, nothing came of it internally due to a "failed investigation" by top officials who no longer work for the agency. No one was disciplined, the sheriff said, adding that the internal inquiry undertaken at the time didn't even result in a final report. 
A nonprofit legal aid group is trying to re-open the books on a decades-old East Baton Rouge Parish rape conviction by tracking evidence for D…
"It's not all Larry Dyess," Lopinto said. "He's the one who brought it to our attention. But this should have been taken care of" under the prior administration. 
Normand, the former sheriff, said he never received a final report on the inquiry but had been satisfied that his command staff addressed the issue and reviewed the cases. 
"Some of these cases are prostitutes that didn't get paid," Normand said. "You delve into some of these cases and there really are evidentiary dead ends. But my primary concern was that they looked at every one of these cases."
Lopinto said no deputies have been suspended or disciplined in connection with the internal investigation.
He said the Sheriff's Office now uses a sophisticated tracking system that was not in place when these sexual assault cases dropped off the radar. 
"Everybody is cooperating," Lopinto said. "These kinds of investigations take time."
A federal judge heaped praise Thursday on the New Orleans Police Department for the "tremendous progress" it has made in its handling of sexua…