A 30-year man was fatally shot in Algiers early Tuesday, according to New Orleans police.
The slaying occurred about 12:20 a.m. in the 3100 block of Rue Parc Fontaine. Responding officers found the victim lying in a doorway of an apartment after he had been shot multiple times. Paramedics took him to a local hospital for treatment, but he was soon pronounced dead.
While officials didn't identify a victim, a co-director of the First 72+ – a re-entry center for formerly incarcerated people – said the slain man was a former client and friend named Jamonta Johnson.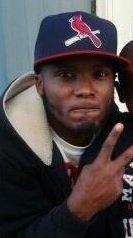 A Facebook post from First 72+ co-director Kelly Orians said she had spoken to Johnson's mother, who recounted how her son was due to "graduate from probation next month."
According to Orians' post, Johnson was a doting father. His mother said he would cut hair at Premier Automotive and was planning to give free haircuts Saturday.
"They loved him at Premier," said Johnson's mother, according to Orians' post. "He was going to cut guys' hair for free on Saturday so they looked good for Easter. He always looked good."
Orians said Johnson lacked burial insurance and asked people to consider donating to his family, who was scrambling to cover $5,000 in funeral costs.
Police haven't named any suspects in Tuesday morning's killing on Rue Parc Fontaine.
In other matters recently handled by local authorities:
• A 42-year-old woman said she offered water and a ride to a man Monday morning, but he carjacked her instead. The incident occurred about 10 a.m. in the 4600 block of Arts Street, according to New Orleans police.
The woman said she saw the man and asked if he needed water, then noticed he could not walk and offered him a ride to a family member's house, police said.
When they arrived in the 4700 block of Music Street, the woman said the man began choking her and ordered her out of the vehicle. The man, whom was described as having burn marks on his shoulder and chest as well as scratches on his head and left eye, fled the area in the blue Nissan Juke. 
• A 21-year-old man said he went to Gentilly to sell a gun but was robbed at gunpoint instead, New Orleans police said.
The incident occurred about 2:45 p.m. Monday in the 8800 block of Bunker Hill Road, according to police. The man said he went into a car to complete the sale, but the supposed customer said, "It's over for you," and two other men approached wielding guns. The buyer fled the car on foot, said police, who classified the case as a robbery but didn't specify what was taken during the stick-up. 
• A 25-year-old woman said she was leaving work in Mid-City and got into a vehicle with a friend when a man, who had been waiting for her outside, began banging on the window, eventually taking her into another vehicle with him in what New Orleans police classified as a kidnapping. 
Police said the incident began about 10:50 p.m. Monday near the intersection of Iberville and North Telemachus streets.
The woman told police the man drove them back and forth from Orleans Parish to Jefferson Parish, adding that she attempted to jump out at one point. But the man grabbed her and pulled her back inside the vehicle before beating her, police said.
The woman eventually succeeded in jumping from the vehicle when they approached the intersection of Bullard Avenue and the Interstate 10 Service Road, and she ran into a gas station for help while the man fled, police said. 
• Jermaine Sandifer, 19, was arrested Tuesday night in connection with a shooting in the 4500 block of Wilson Avenue in the Plum Orchard neighborhood on March 2 that left a 34-year-old man wounded, New Orleans authorities and jail records said.
Sandifer was booked on counts of attempted murder, aggravated criminal damage to property and illegal use of a firearm. He was out on $8,000 bond in connection with separate counts of negligent injuring, illegal use of a weapon and aggravated assault with a firearm.