A suspect was arrested Sunday in the fatal shooting of a man who family members and friends said was a former Orleans Parish Sheriff's Office sergeant, according to multiple posts on social media.
The shooting happened about 7:30 p.m. Saturday inside a home in the 4900 block of Lafaye Street, in Gentilly Terrace.
The New Orleans Police Department said it arrested Jabari Emile Williams, 26. Those close to Williams had told police three days before the homicide happened that he suffers from mental illness.
After the news of the fatal shooting broke, multiple people on social media shared links to news stories of the killing while simultaneously saying "Rest in Peace" to Ian Taylor, a former sergeant who left the Sheriff's Office in 2014. 
Authorities haven't officially released the name of the victim.
Police said officers responding to a report of a shooting found an unresponsive man lying on the floor inside a home suffering from multiple gunshot wounds. The man was pronounced dead at the scene.
Police also said in a log of major offenses that the victim was 38 and was the shooter's cousin, and that the two got into an argument before the shooting, though there was no further confirmation of that.
On Sunday afternoon, police said they arrested Williams at an apartment complex in the 12300 block of the North I-10 Service Road in New Orleans East.
On Wednesday, police had asked for assistance in finding Williams after he had been reported missing from the same area.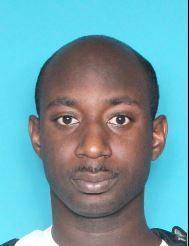 Williams had been missing for about a week, the person who reported him as missing told police. Police said Williams was found by Thursday. 
Williams needs medication on a regular basis for his mental health issues, police said in announcing that he had gone missing.
The warrant obtained for Williams accuses him of second-degree murder, which carries mandatory life imprisonment.