A skull found on the edge of Irish Bayou in late October belonged to Jean Stokes, the 76-year-old New Orleans East grandmother who was last seen alive a couple of weeks earlier, officials said Friday.
Authorities announced Wednesday that Stokes' remains had been found somewhere in New Orleans East and that they suspected she had been murdered, but they stopped short of saying when or where that discovery occurred.
On Friday, in response to questions from The Advocate, New Orleans Police Department spokesman Beau Tidwell and Coroner Jeffrey Rouse confirmed that a skull found Oct. 25 at a boat launch in the 3500 block of Ridgeway Boulevard was that of Stokes.
The skull was discovered a day after Stokes' car had been found abandoned near Dwyer Boulevard and A Street, about a 10-minute drive west of the boat launch.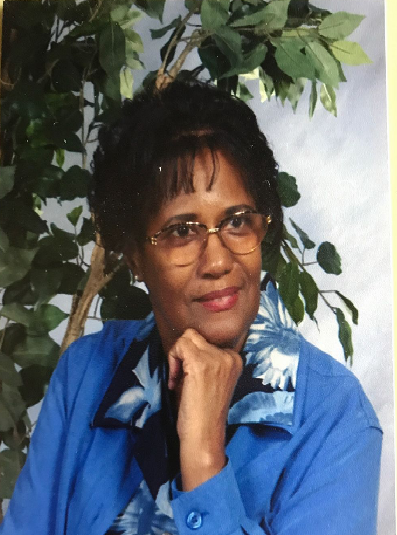 Multiple sources have said the skull had two holes in the back, which investigators suspect may have been caused by gunshots. But officials have not publicly said what created the holes.
Stokes last spoke to one of her daughters by telephone on Oct. 11 but then became unreachable. On Oct. 13, that daughter flew in from Texas and reported Stokes missing after she couldn't find either her mother or her mother's Toyota RAV 4 at her home in the 4900 block of Good Drive.
Police later found evidence in both her home and her car that Stokes may have been the victim of foul play, said Austin Badon, a former state legislator who helped organize a series of volunteer searches for her.
The RAV 4 was missing its license plate at the time it was recovered about four miles east of Stokes' home, but investigators still managed to determine the car was hers. 
Kayakers paddling in Irish Bayou on the morning of Oct. 25 then spotted a partial skull "with skin still attached" as they pulled ashore on Ridgeway, according to an initial report and a recording of a 911 call made after the discovery.
Badon said he was told authorities later sent DNA from the skull to a lab for testing. Stokes' family provided her dental records as well as items she had used, such as a hairbrush and toothbrush, to compare any DNA on them to that on the skull, Badon said. 
Lab technicians determined that the skull matched Stokes' DNA profile, Rouse said. 
On Wednesday afternoon, police notified Stokes' family and later the public that her remains had been recovered. 
Though they have concluded that Stokes, a retired school cafeteria worker, was slain, investigators have said nothing about why or by whom they think she was killed. 
Community members rallied around Stokes' family, joining divers, canine teams and law enforcement officers riding off-road vehicles on multiple searches following her disappearance. The efforts focused on wooded areas and waterways in New Orleans East. 
But the mystery surrounding Stokes' fate also produced tensions that flared publicly on social media among some of her family members. At one point, a couple of the relatives urged another family member to tell them where Stokes was and questioned why that person had skipped out on participating in search efforts. 
That relative responded, "Dear Yahweh, please bless me and my family a lot of things have been said and done but you know everything and have the last word." 
Jean Stokes' family received the news Wednesday morning they'd long dreaded.