The Orleans Parish Coroner's Office on Monday identified the man who was stabbed to death in a French Quarter home last week as Daniel Magrini, 52.
Police found Magrini's body rolled up in a rug Wednesday in a home in the 600 block of Burgundy Street. Morgan Rothe-Skinner, 26, is accused of killing Magrini and was arrested at the scene on a count of second-degree murder.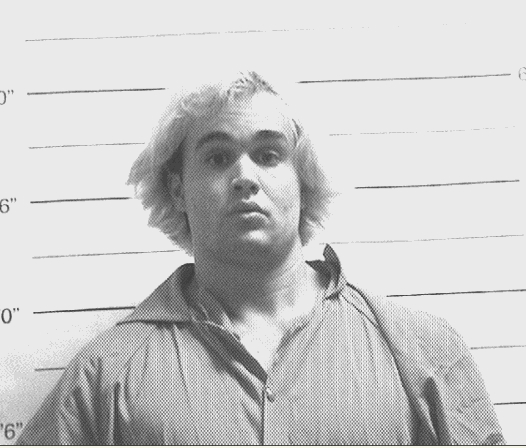 Officials haven't discussed how Magrini and Rothe-Skinner know each other. But public records suggest they are both related to a Tulsa, Oklahoma, woman who owns a steel spring manufacturing company and is the beneficiary of a trust fund that owns the home on Burgundy.
Authorities learned about the killing when 911 operators received a call from a woman who said Rothe-Skinner held her hostage after admitting to the slaying of Magrini.
New Orleans police have jailed Morgan Rothe-Skinner, 26, on a count of second-degree murder in connection with a deadly stabbing in the French…
The woman, whose name hasn't been released, said she called police after she managed to escape.
When responding officers neared the home, Rothe-Skinner holed up inside while wielding a knife. But he surrendered to police after a brief negotiation.
Officers wrote in court records that they then searched the home, spotted "a great deal of blood" on a bed sheet, and discovered Magrini's body in a rolled-up rug.
Magrini had cuts to his body and face. Officials haven't discussed a possible motive in his slaying. 
A social media page under Magrini's name contains a photo of him and Rothe-Skinner in November with their arms around each other at a theater.
A photo from December shows an airplane at an airport departure gate, and a comment under the image indicates Magrini was traveling to meet Rothe-Skinner in New Orleans. 
Other parts of Magrini's page refer to his experiencing physical ailments as well as financial and family troubles in recent years.  
Rothe-Skinner remains jailed in lieu of $500,000 bail. He faces mandatory life imprisonment if eventually convicted of murder. 
In court last week, Rothe-Skinner was described as a student at Tulane University. The school declined comment through a spokesman.