The son of a Marrero woman whose lifeless body was found in New Orleans East on Halloween was arrested Tuesday and accused of killing her. 
Deputies booked Byron Montgomery, 44, on counts of second-degree murder and obstruction of justice following the death of Patricia Davis, 63, the Jefferson Parish Sheriff's Office said. 
The case earlier cost a Sheriff's Office sergeant his job for allegedly lying about his decision to stop deputies from entering the victim's home after they heard screams from inside, a few days before her body was found miles away. 
Jefferson Parish Sheriff Joe Lopinto has fired a sergeant who failed a polygraph test after he ordered deputies not to break into the home of a Marrero woman they heard screaming inside her residence days before her lifeless body was found in New Orleans East.    
Lopinto said he disagreed with the decision by the sergeant, Christopher Gai, who determined deputies lacked probable cause to enter the Third Avenue residence Oct. 25 despite hearing screams and spotting a woman peering through the curtains inside the house. 
Montgomery's arrest came after the Orleans Parish Coroner's Office determined his mother had been slain, a finding that was delayed while officials waited on the results of toxicology tests. The office on Wednesday still could not say exactly how she was killed. 
A group of workers found her naked, decomposed body in a ditch near Interstate 10 and Michoud Boulevard on Oct. 31.
Jefferson Parish Sheriff Joe Lopinto said investigators came to believe that Davis was killed at her home on Third Avenue in Marrero, where she lived with Montgomery, and later dumped in the city. 
A few days before her body was discovered, deputies responded to a 911 call at Davis' home. They heard screams and spotted a woman peering through the curtains inside the house, according to a report, but no one answered when deputies knocked on the door. 
Sgt. Christopher Gai decided deputies lacked probable cause to force their way into the home. Lopinto said he fired Gai because he later lied about his conversation with one of the deputies during an administrative investigation into the handling of the 911 call. No one other than Gai faced discipline, he said.
Lopinto said Davis wasn't killed until at least a couple of days later. He said investigators spoke with an independent witness who saw her alive Oct. 27.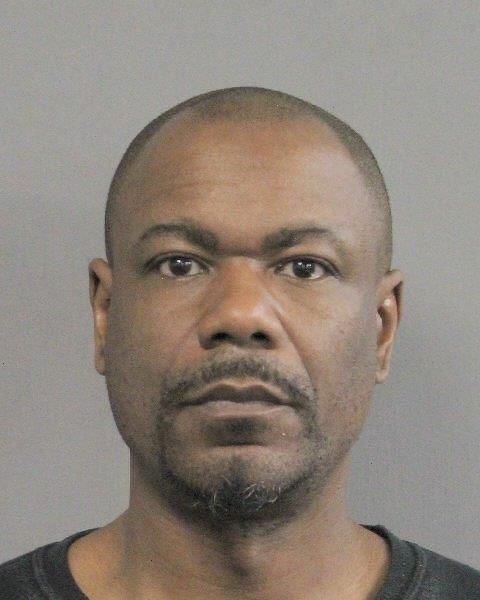 On Wednesday, Davis' nephew, Brian Williams, said he was "glad to see some progress" in the investigation. But he said his family, whom he represents as an attorney, still wonders whether Davis would be alive if the deputies had handled the 911 call differently.
"We still have questions," Williams said.
Williams said there had been a history of calls from Davis' home about domestic abuse, but he declined to elaborate, citing the pending criminal case.
Court records show Montgomery pleaded guilty to battering and injuring Davis in 2012 and was sentenced to two years of probation. 
Lopinto said Davis also had a history of domestic violence against a girlfriend but didn't offer details. 
Davis was disabled by back problems after retiring from a career in nursing. According to her family, she was cared for by Montgomery, who authorities last year said had been questioned about his mother's death and who had recently received psychiatric treatment after attempting suicide. 
Lopinto said Montgomery did not cooperate with investigators after his arrest Tuesday. 
Montgomery's brother Nigel Davis said of his mother last year, "She was looking forward to just seeing her family grow, and now she's been cheated out of that." 
Montgomery faces mandatory life imprisonment if convicted of killing Davis. He remained in jail Wednesday in lieu of $600,000 bail.