When the Orleans Parish Sheriff's Office hired a new human resources director last year, agency officials hailed her as the solution to the New Orleans jail's long-standing turnover problem.
As the agency noted in reports to the judge overseeing its reform process, Johnette Staes was charged with streamlining background checks for one of the region's largest law enforcement agencies.
Yet what the public didn't know was that, according to state records, Staes had red flags in her own background that might give potential employers pause.
Between 2008 and 2011, Staes — who now earns a $110,000 salary at the Sheriff's Office — bounced checks on multiple occasions and ignored requests for payment.
The pattern eventually caught the attention of the state Gaming Control Board, the agency that issues permits allowing people to work at the New Orleans Fair Grounds, where she spent nearly three years as HR director before joining the Sheriff's Office.
A year before the job switch, Staes received notice that the state would seek to strip her of her gaming employee permit because her history of bouncing checks showed she was "not a person of good character, honesty and integrity." Knowingly issuing worthless checks can result in jail time as well as fines.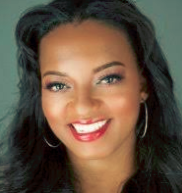 She landed her six-figure job at the Sheriff's Office just weeks before a state board took away her permit. The apparently determining factor: Board members decided that Staes tried to blame the bounced checks on her sister before authorities turned up evidence that the fault fell squarely on Staes.
Meanwhile, the problems Staes was hired to clean up at the prison have not abated since she began work in January 2017.
Last month, her boss, jail administrator Gary Maynard, resigned in the wake of a scathing report from federal monitors on conditions at the New Orleans lockup. Among the monitors' concerns were the agency's hiring process and its training academy, both of which are under Staes' purview.
But that was not the first time questions have been asked about Staes. The head of the watchdog Metropolitan Crime Commission, Rafael Goyeneche, sent a letter alerting the Sheriff's Office to Staes' background in June.
Goyeneche recalls that the Sheriff's Office was unaware of her problems but agreed to extend the temporary probationary period that began when she was brought on at an initial salary of $95,000.
It's unclear whether she is still on probation.
Agency spokesman Philip Stelly said in a statement that the Sheriff's Office took "appropriate action" after getting the MCC letter.
Stelly continued: "As part of an ongoing review of operations, the Sheriff's Office has engaged the services of Segal Waters Consulting, a human resources consulting firm, to review all aspects of our human resources function, including how we conduct background checks, to ensure that we comply with national best practices. The Sheriff's Office policy is not to comment on personnel matters related to active employees."
The agency didn't answer a public-records request for Staes' job application on Friday.
Staes couldn't be reached for comment. 
Goyeneche acknowledged that many of the ills affecting the Sheriff's Office can't be laid at the feet of Staes, a civilian. But he said it doesn't appear the Sheriff's Office even required Staes to disclose her bounced check cases when she applied to the agency.
None of the cases resulted in conviction, though at least a couple were resolved through pretrial diversion programs, which typically require participants to acknowledge wrongdoing.
The circumstances worried Goyeneche.
When a veteran jailer was brought in to run the New Orleans lockup in 2016, the facility was on the verge of a full federal takeover.
"It reflects on her truthfulness," he said. "My opinion is, if she had acknowledged this to the gaming control authorities, they probably would've left her license alone because (the problem) was years ago. But she didn't."
Goyeneche added, "Truthfulness is an important criteria for employment for any business. It is imperative in law enforcement."
Staes' bounced checks might never have come to light had she not filed a change-of-address form for her gaming employee permit in 2014. She was required to hold the permit as an employee of Fair Grounds.
Prompted by the request, the State Police Gaming Enforcement Division ran a background check. That uncovered a series of cases involving worthless checks.
In July 2008 she wrote a bad check for $654 to the Edelweiss Montessori preschool, Assistant Attorney General Kanick Lewis said at a state Gaming Control Board hearing. The next month, she wrote two worthless checks to a clothing store totaling $227. Three years later, she issued another worthless check to a BMW dealership for $458 in repairs. That check came from a closed account, Lewis said.
None of those cases resulted in a conviction, and Staes appears to have repaid the merchants as well as district attorney's office fees in most or all of them.
Yet when she applied for her gaming permit, in April 2014, she never disclosed the worthless-check charges to the State Police, who oversee gaming industry security.
Staes said she "panicked" when she learned that her license was in danger of being revoked in January 2016. In a series of proceedings that lasted more than a year, she offered shifting explanations for the bad checks. At one point, she claimed that her sister wrote the checks without her knowledge.
Staes' attorney, F. Gerald DeSalvo, argued that she might not have understood that the charges should be disclosed to the State Police. "I can easily understand how this would have (seemed to her) more like a civil matter and not even a criminal (one)," he said.
Yet while board members seemed sympathetic to Staes in their first hearing on the matter in July 2016, that sympathy evaporated a few months later. Lewis, the assistant AG, told the board in March that further investigation revealed it was Johnette Staes who wrote the bad checks, "not her sister as she told this board."
Ronnie Jones, the board chairman, said he had reviewed the transcripts. "If I wasn't convinced before, I'm convinced now that I don't think that your client was forthcoming with State Police or with this board," he said.
The board revoked her gaming permit the same day, but by then Staes had already moved on to the Sheriff's Office.
Since Staes joined the jail administration, the Sheriff's Office has hired a Fair Grounds employee who wrote Staes a character reference during the gaming license saga. Jasminne Navarre is now a human resources manager making $75,000.
Since Staes' arrival, the Sheriff's Office has continued to be plagued by long-standing concerns about turnover and employee misconduct. At least two jail employees were fired within weeks of their May 25 hire date, as Staes settled in at the agency.
One, technician Tyler Materre, was arrested in September on allegations that he tried to smuggle in a bag of tobacco and marijuana to an inmate named Rolandus Campbell, a murder suspect charged with participating in a string of bar and restaurant holdups in 2015 in Uptown New Orleans. Materre awaits trial.
The second, jail guard Monica Smith, was hired even though she faced a number of municipal charges such as criminal damage to property, disturbing the peace and battery, with warrants for her arrest being issued after missed court appearances. As WWL-TV reported, New Orleans police booked Smith on Aug. 25 on domestic-abuse battery following a fight over money with her husband that officers said involved punching and pepper-spray attacks. Prosecutors dropped the case several days later, citing a lack of cooperation from her husband. Nonetheless, Smith was fired.
One recruit was arrested in August and accused of having a gun and marijuana in a downtown hotel room. Other Sheriff's Office employees who in the past several weeks have been fired for various alleged crimes, including contraband smuggling, were hired before Staes arrived.
In its most recent report to the federal judge overseeing its reform effort, the Sheriff's Office cited Staes' work to "professionalize" the human resources department. She had reduced the time from application to hiring for new deputies from eight weeks to less than 10 days, according to the report.
Yet there were signs that the breakneck pace had its drawbacks. Turnover remained extremely high. In 2017, the Sheriff's Office lost the equivalent of 44 percent of its workforce. Of the 281 employees who left last year, half had been hired after Jan. 1.
Ten percent of departing deputies left due to misconduct, and another 2 percent resigned under investigation, according to the federal monitors.
"The turnover rate, and the rate at which new employees leave, are red flags," the monitors said in a Jan. 18 report.
The jail's lead federal watchdog, Margo Frasier, was more blunt at a Jan. 29 court hearing on the reform process.
"I think in the haste to hire people … there were some shortcuts taken," Frasier said.
With an inmate death rate four times the national average, the New Orleans jail is "critically unsafe" and staffing is "critically inadequate,…