Bystanders rushing to put out a small fire behind a vacant building in Gentilly Woods late Friday morning discovered that it was a man's dead body in flames. 
A law enforcement source said Friday evening that investigators have jailed David Klein, 52, on a count of second-degree murder in connection with the case. The New Orleans Police Department's public information office later issued a statement confirming the development. 
It was unclear whether the victim was set on fire before or after his death, and his name hasn't been released. 
Both a gas station cashier and a delivery truck driver in the area at the time the body was discovered offered vivid accounts.
Speaking on the condition of anonymity, they described being approached about 11:30 a.m. by a woman alarmed about a fire behind the former Winn-Dixie grocery in the 4600 block of Chef Menteur Highway.
They said the truck driver took a fire extinguisher from the gas station, hopped a fence between the two properties and was startled to find a man's body engulfed in the blaze. 
The cashier, who described following the driver toward the flames, said, "The only thing not burning was below his knees."
The driver sprayed the flames with the extinguisher, but the man did not move and was not breathing, they said.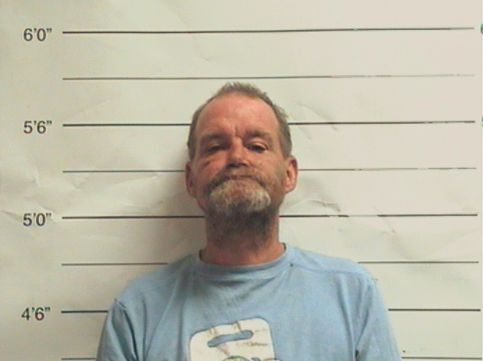 The cashier said the dead man had bought a beer at her store earlier in the day. She also described seeing him drinking and sleeping near what appeared to be a rear service entrance next door, accompanied by another man she also had seen in the area.
She and others at the scene described seeing that second man try to flee after first responders arrived. But they said an officer eventually caught up with him and put him in one of their vehicles — police on Friday evening confirmed that man was Klein. 
The cashier said she believed the two men may have been homeless.
A law enforcement source later told The Advocate that Klein was booked after being identified as the only other person near the victim at the time the fire and the body were discovered.
The source said Klein admitted putting a box on top of the slain man while he slept but told officers, "I didn't do it," apparently referring to the fire or the man's death.
The source said it wasn't clear what was used to fuel the blaze. 
The Fire Department said firefighters arrived to find a body that had been burned down to the skeleton, much of it charred and still smoldering. They noted the body, which was lying face up at the top of a ramp, was surrounded by cardboard.
The body at times was visible to a crowd of passersby who watched police investigate the scene. Some gasped in shock when they realized what they were seeing. 
This post was updated after police issued a statement confirming Klein's arrest in the case.