Charles Lancaster Jr., a former longtime state legislator from Metairie who colleagues said was feisty and fervently Republican but never mean-spirited during 32 years in the state House, died early Friday of a heart attack, according to his family. He was 74.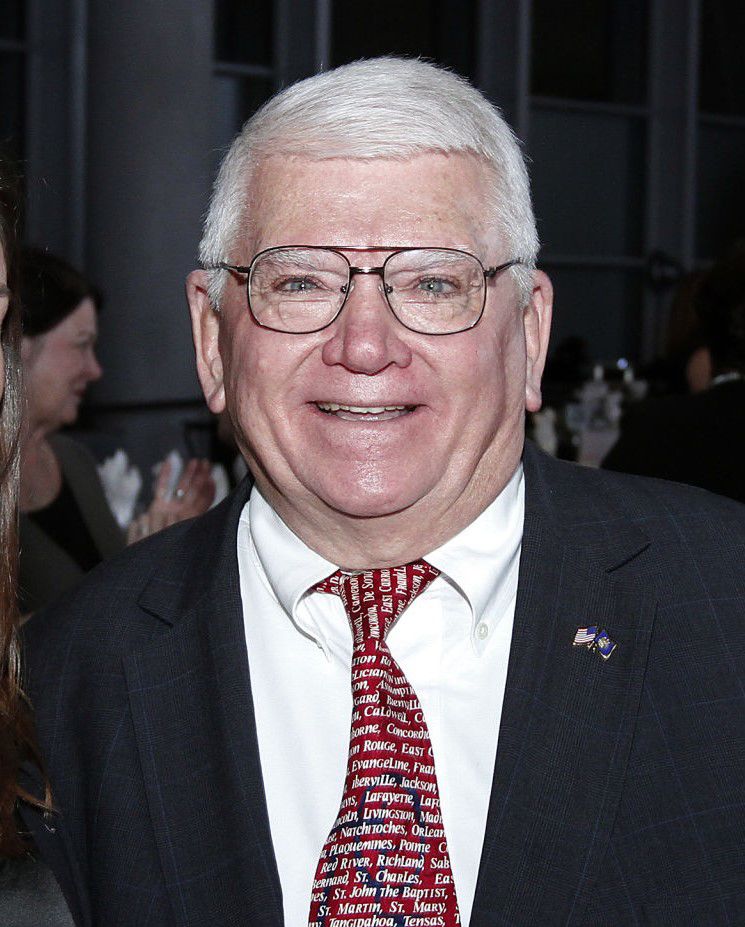 Lancaster played a pivotal role in helping to build the modern Republican Party in Jefferson Parish and indeed throughout Louisiana. Still, he developed close relationships with Democrats, even as he fought them on the House floor over policy differences.
Lancaster was the first Republican elected to represent Jefferson Parish in the Legislature since Reconstruction. By the time term limits forced him from office in 2008, the suburb was solidifying its role as the biggest Republican parish in the state.
His decades of work — no Republican has served longer in the Legislature — led to his induction into the Louisiana Political Hall of Fame in March.
"Charlie was a dear friend, and one of my true mentors," tweeted U.S. Rep. Steve Scalise, who was first elected to the state House from Metairie in 1995 and is now the third-ranking GOP member in the U.S. House of Representatives. "He is one of the giants who built the Republican Party in Louisiana, and he had a brilliant political mind."
A native of New Orleans, Lancaster was first elected to the House in 1972, presaging the rapid growth of Jefferson Parish, particularly as thousands of conservative white people disaffected with New Orleans moved there. At the time, Lancaster was one of only four Republicans in the House. Now they hold a solid majority.
After losing a state Senate election in 1975, Lancaster won back his House seat in 1979 and won re-election another six times for a total of eight terms in all. He was a traditional, business-oriented Republican.
During his entire career, Republicans were a minority in the House. That didn't stop Lancaster from becoming a political force, frequently teaming with then-Rep. Emile "Peppi" Bruneau, R-New Orleans, to stymie Democratic legislative measures and push issues that could win the support of enough conservative Democrats to become law.
At the same time, Lancaster sought to bolster Republicans' ranks. From 1980 to 1984, when Ronald Reagan was president, Lancaster helped persuade a dozen Democrats to switch parties.
"He did not do it by being the type of confrontational Republican that we often see in the party today," said Glenn Ansardi, who served with Lancaster for 22 years in the House. "He convinced Democratic elected officials that their constituencies were changing rapidly by becoming Republican."
Lancaster encouraged Ansardi to leave the Democratic Party but didn't press the issue because he understood that Ansardi represented a Democratic district in Jefferson Parish. Despite their differences, the two became close and roomed together during the final 12 years of their legislative careers.
Ansardi, now a Republican judge in Jefferson, noted that Lancaster took time to get to know his colleagues and build rapport with them.
"He would say more bills are passed or defeated based on the personalities of the bills' sponsors than the merits of the legislation," Ansardi said.
While Lancaster was loud and boisterous, "his bark was worse than his bite," Ansardi said.
In 1994, Lancaster and Bruneau formed the Republican Legislative Delegation Campaign Committee to raise money to elect Republicans.
"He was a student of politics, and he understood people," said Bruneau, a friend since they were at Loyola law school at the same time. "You couldn't not like Charlie, no matter where you were politically."
That was exemplified after Kathleen Blanco was elected governor in 2003, and state Rep. Joe Salter was slated to be the new speaker.
Lancaster had chaired the House and Governmental Affairs Committee for the previous eight years while Mike Foster, a Republican, was governor. Blanco and Salter, both Democrats, kept Lancaster in the post, which oversees election law, ethics and the state civil service system.
"He had a solid mind for what was right and just," Blanco said Friday. "We could iron out our differences. I trusted him, and he trusted me, although I know it sounds strange in today's political environment."
Blanco and her husband, Raymond, had known Lancaster for years, dating back to their shared connection at what was then called the University of Southwestern Louisiana. Lancaster attended the university on a track scholarship.
As a student at Jesuit High School, Lancaster won the state championship in the high hurdles as a senior in 1961. He also played on the state championship football team led by quarterback Pat Screen. 
He went on to serve 22 years in the Louisiana Army National Guard, retiring in 1994 as a major.
On Thursday, Lancaster ate lunch at Drago's restaurant in Metairie with his daughter.
"In the 45 years I knew him, I don't think I ever saw him angry," said owner Tommy Cvitanovich. "Charlie was always fun, always positive."
After lunch, Lancaster made his regular stop at The Max, a neighborhood bar just off Clearview Parkway. As on other days, he went looking for conversation and found it.
At one point, Lancaster jumped off his stool and led bartender Denise Hatamian in an impromptu slow dance to a jukebox favorite.
She and others honored him Friday by placing candles, a glass of wine and a glass of Crown Royal on the rocks — his favorite drinks — at his regular seat.
"He was just a great guy," Hatamian said Friday. "He always made me laugh. We miss him."
Lancaster is survived by his daughter, Edith Helen, known as Dee Dee, and his son, Charles III. His wife, Edith Shannon, who was nicknamed Patches, died in 2003.
Visitation will begin at 10 a.m. Aug. 24 at Lake Lawn Metairie Funeral Home, 5100 Pontchartrain Blvd., New Orleans. A Mass will follow at noon.