Updated: 6:30 p.m.: An area of disturbed weather known as "Invest 90L" near Belize's coast now has a 70 percent chance of developing into a tropical system as forecasters say it will move north into the Gulf of Mexico over the next couple of days.
The National Hurricane Center released an update Wednesday evening.
The biggest questions: How much rain will south Louisiana see? How strong will this system be? And where will it go?
FIRST, THE FORECAST TRACK
The NHC advises the system could make landfall anywhere between southeast Louisiana and the Florida peninsula.
It's expected "Invest 90L" will be in the Gulf by Thursday night or early Friday. Dry air will hinder the system from developing quickly, and most of the heavy rain is likely to be on the eastern side in the short term, the National Weather Service said Wednesday morning. But conditions for development appear more favorable as the system moves away from the Yucatan Peninsula and closer to the Gulf coast.
A tropical depression could form by the weekend. But the eventual path and speed of the system will be directly tied to how much rain falls where.
The NWS said it's targeting Wednesday night or Thursday morning before it'll feel more confident about the system's eventual path.
Can't see video below? Click here.
POSSIBLE IMPACTS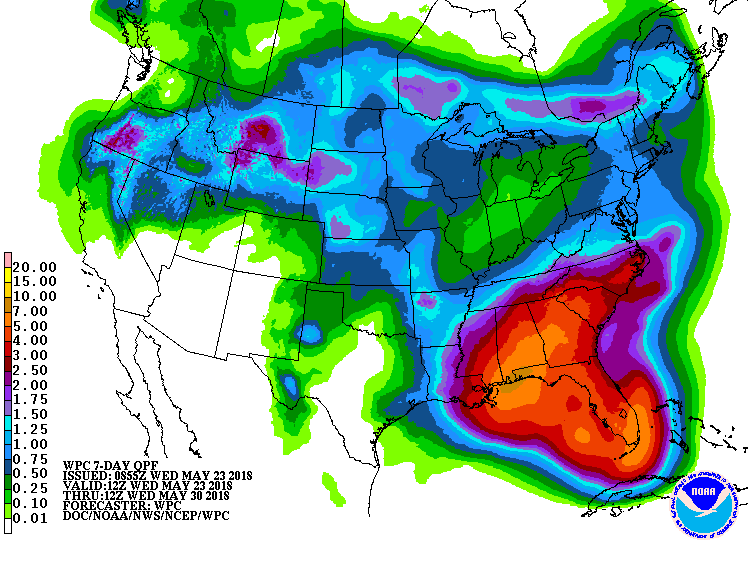 Uncertainty in the forecast track has the NWS looking at scenarios over the weekend and into next week where as few as a couple inches of rain could fall or as much as a foot of rain could fall.
Potential rainfall of 8-12 inches is tied to the European computer model (Euro), which points to the system stalling off the northern Gulf Coast and drenching the area for several days.
Another computer model, the American model (GFS), projects a different scenario that would mean much less rain in the area -- more like 3-6 inches between the weekend and the middle of next week.
NEXT UPDATE
Because "Invest 90L" isn't officially a tropical system yet, the NHC isn't issuing regular advisories every three hours. The next update will be Thursday morning.