New Orleans will always hold a special place with Ryan Hendricks.
The Crescent City represents the first time the Dallas long distance runner tried to tackle a full marathon. To make matters more daunting, his father, who was a runner himself, wasn't there to cheer for him. He was battling brain cancer at the time but still managed to track him electronically from afar.
But his return to the city for Sunday's Humana Rock 'n' Roll New Orleans Marathon will go down in his memory bank, too — his first marathon victory in a personal-best time of 2 hours, 32.56 seconds.
"I was definitely a little nervous about the weather. I've been checking it often cause it looks like there could be a little rain here soon, but I think we timed things perfectly," said Hedricks, who has run famed courses like Boston, New York City and Chicago. "I'm just 36 though, and I feel like I'm reaching my prime. (United States Olympic silver medalist Meb Keflezighi) won Boston when he was around (that age). I'm just getting into it."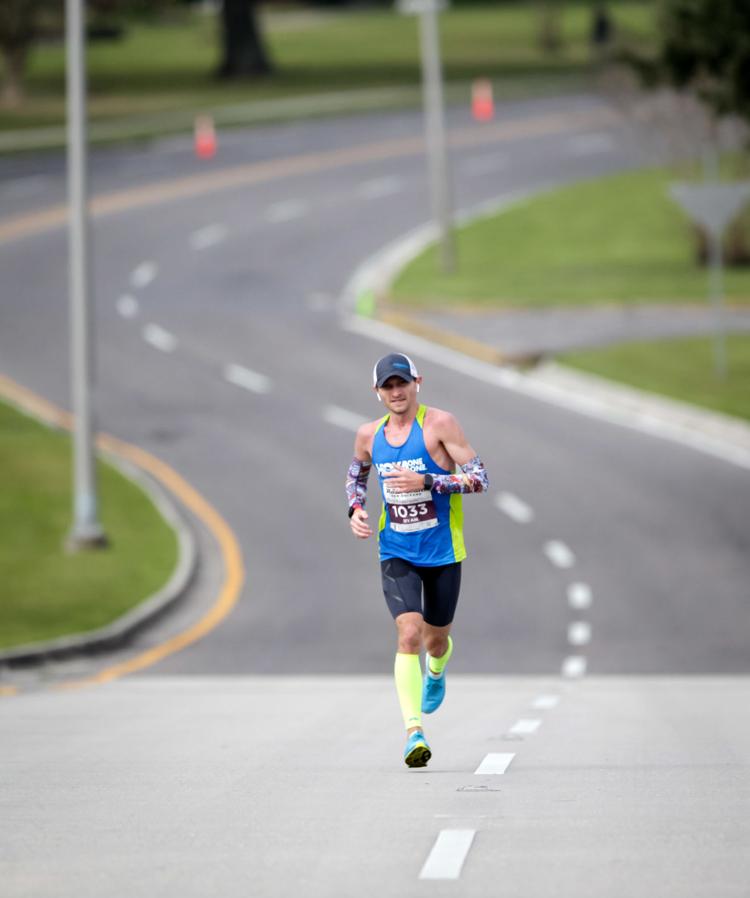 Hendricks was one of 13,000 participants in the 10th-annual edition of races this weekend that included a 5K race Saturday, as well as a 10K, half marathon and full marathon Sunday. Runners in the half marathon ranged from 12 to 86 years old and came from all 50 states and 35 countries from around the world.
Many runners took advantage of the mid-50s temperatures and overcast sky with a slight breeze, ideal conditions for race day. Maryland resident Kayla Campesino set a personal record in the women's marathon by nearly eight minutes in 2:54.54. The victor registered for the race on a whim, persuaded to take a girls' weekend with her aunt and friends to New Orleans, and came away with some additional hardware.
"The course did have the wind factor, but this was about preparation too," she said. "I was working really hard out there and kept fighting."
Three-time U.S. Olympian Dathan Ritzenhein was on-hand for the half marathon, using New Orleans as a tune-up for his Boston Marathon attempt in April, the first time he's competed there since finishing seventh as the top American finisher in 2015. He finished ninth in the 2008 Olympic Marathon in Beijing and is a three-time national cross country champion.
Saturday, he handed out medals in a ceremony honoring the 60 legacy runners who have competed in at least one race every year since its inception in 2010. Sunday, though, was all about making his own mark, taking the men's half marathon title in 1:01:28 in a race he led only a little while. His performance gave him hope for a podium finish for Boston in about nine weeks.
"I surprised myself, actually," he said. "(Runner-up Bett Emmanuel) led nearly 13 miles, basically someone I could hang off about 5-10 seconds most of the time, and then the last mile I could sniff I was getting closer and threw in a big kick."
In the women's half marathon, Ethiopia's Birhane Diababa took home the title in her first visit to New Orleans, winning by 15 seconds over Jane Kibii in 1:11:21, despite briefly going off course. The two-time Tokyo Marathon champion was using Sunday's race as part of her preparation for her first shot at the London Marathon on April 28.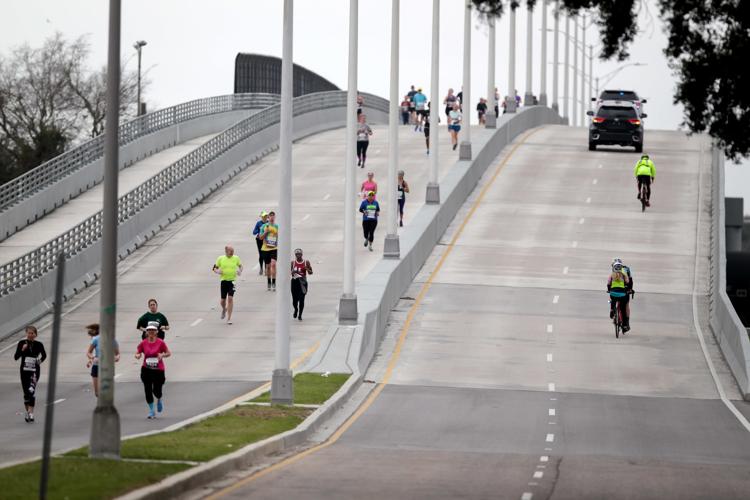 South Dakota resident Jesse Sewell has his sights set on a different type of goal. The men's 10K winner Sunday in 37:06 began a quest about seven years ago to run a race in all 50 states. Sunday's event, his first time visiting Louisiana, checks off the 24th state on his list.
Sewell, who said he runs anything in between 5Ks and half marathons, said his favorite race came in a small event in North Carolina, but New Orleans ranks up toward the top.
"This was super cool," he said. "I hadn't even been to the French Quarter yet, so this was a very cool preview before we go back tonight."
Laura Zaunbrecher, a Colorado native, is slowly becoming a household name in New Orleans after defending her women's 10K title from a year ago in 41:08, nearly two minutes faster than a year ago. Her husband, Charles Garabedian, who won the men's title a year ago, took third Sunday just over a minute ahead of his wife. Laura said the couple enjoys coming to visit some of her family in Lafayette, and the pit stop in New Orleans has become a fun tradition for the two who spend much of their time competing in road and trail races as well as triathlons.
"We're very active in Boulder," she said. "But we love it all, and we love New Orleans."