.
Overwhelmed by all of the Saints news in the last 48 hours? Ready to cut up your black and gold "80" Jimmy Graham jersey out of frustration becasue he was traded to the dirty bird Seattle Seahawks? Feel like giving away for your season tickets? (OK, maybe you're not that mad.)
The Advocate feels your pain, and wants to help you make sense of it all.
Click here to see Scott Rabalais' column on why the trade of Graham ratchets up the pressure on Saints coach Sean Payton and GM Mickey Loomis
Click here to read Ted Lewis' column about how the trade of Graham shouldn't be so surprising after what happened last year.
Read this analysis by The Advocate's Nick Underhill about the trade shows the Saints are really serious about their roster overhaul.
The trade also will have a big impact on the Saints offense next year.
Look, it was big news when Graham was traded for a starting center and a fourth-round pick.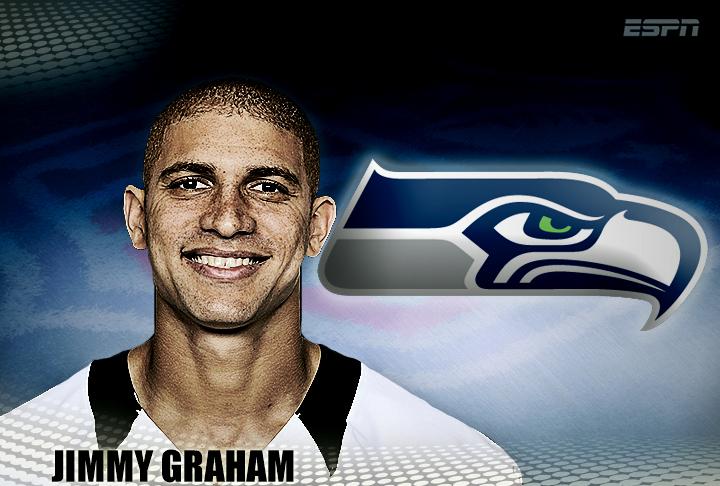 Even Louisiana Governor Bobby Jindal was stunned when he heard the news about the Graham trade.
@BobbyJindal was shocked to learn that @TheJimmyGraham was traded to Seahawks. Sorry to brake the bad news to you Gov. Thanks for the time!

— Craig Robinson (@IowaGOPer) March 10, 2015
Fans even loved Graham.
Here are five things the Saints fans will miss about not having Graham on the roster.
The Saints cut beloved running back Pierre Thomas and hard-nosed linebacker Curtis Lofton and other player moves could be coming. But there is hope. The NFL draft is coming.
Even with Graham, Seattle is no lock to win the Super Bowl.
It just takes a little time.