Since 1985, Camp Bon Coeur has been the only Louisiana organization that specifically works to provide fun outlets for children with heart defects. The signature event is an annual summer camp, but the organization also offers weekend family camps, monthly support groups and regular outings for children and adults.
"Our goal has always been to give kids with congenital heart defects a place where they can be a typical kid and participate in activities they can't participate in anywhere else," said Camp Bon Coeur Executive Director Susannah Craig. "We've grown so much over the years. We began an adult program for people over age 18 with congenital or acquired heart defects. We do a lot of support and provide information and referrals to families."
Now, Camp Bon Coeur is facing some of its biggest challenges ever. Because of the coronavirus pandemic, it was forced in March to cancel its annual Hearty Party – one of its largest fundraising events. Craig said donations are down about 50 percent this year. For the first time in 35 years, the annual summer camp was canceled, a decision Craig said was necessary but "devastating."
"A lot of kids don't know other heart patients, so they look forward to coming every year," she said. "They just miss their friends. That's been rough. It's been very lonely. Just not having that interaction with the kids has been gutting. We miss all of that laughter and the chaos of camp. All of that was gone, so that's been a big hole."
Craig said about 40 to 45 kids usually attend the summer camp. The event began with a partnership between Lafayette General Health and Mended Hearts and has grown in the years since. Lafayette General Health has continued to be a key partner by providing camp nurses and medical supplies. Weekend family camps can draw up to 100 or 150 participants.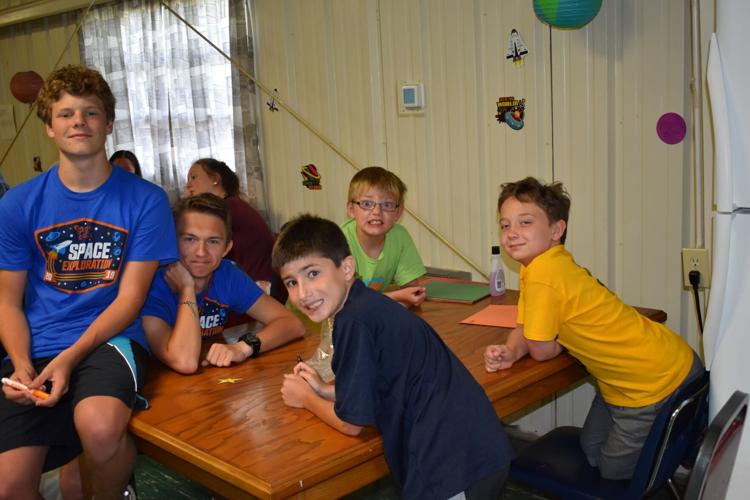 With an eye toward the future, Camp Bon Coeur is launching a series of safe activities and events to help people continue to support the organization. The first event is Geaux Gourmet for Camp Bon Coeur on Saturday, August 15.
Individuals can purchase tickets for $25 each. Click here for more information or to purchase tickets. In exchange for a ticket, individuals will receive food samples from local restaurants including Poupart's Bakery, The Rolling Pin, Walk-Ons, Zorba's, Vermilionville, Johnson's Boucaniere, Zea's, Poke Geaux, Bonefish Grill, Acadian Slice, Rusted Rooster and Half Shell.
Tickets must be purchased by August 8. Those who buy tickets can bring them to the Camp Bon Coeur office between 5 p.m. and 7 p.m. August 15 to pick up their food. Only 250 tickets are available.
"A big part of the Hearty Party is the food, and since we can't gather right now, we decided we would do a party to go," Craig explained. "It's just a great lineup of food. We know a lot of restaurants are struggling right now, so we are so appreciative that they were willing to help."
Craig said Camp Bon Coeur plans to follow up Geaux Gourmet with silent auctions in September, October and November.
"It's really about focusing on the kids and the lifelong needs that they have," she said. "Heart defects are the number one birth defect in our country and the number one cause of non-accidental deaths. We're still committed to providing resources to their families and giving them opportunities to just be kids. I don't see the limitations of the kids, and I guess that's the point of camp. It's about what you can do and the challenges you can overcome."
Continue reading below for more information on Camp Bon Coeur and its executive director.
---
FAQ: What you need to know about Camp Bon Coeur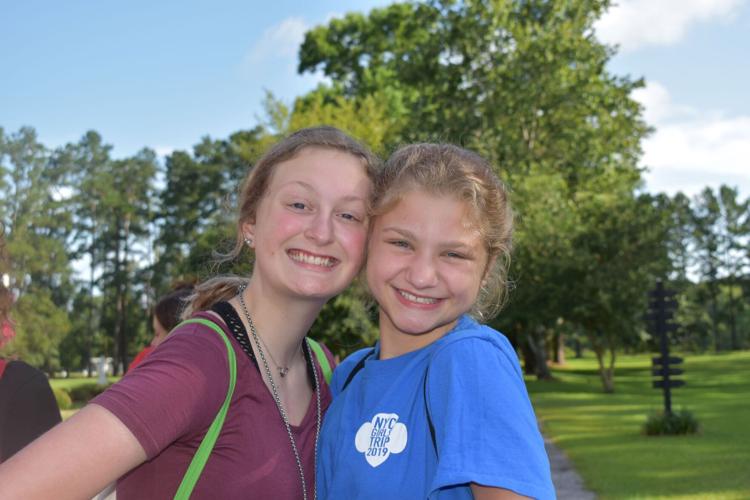 What is Camp Bon Coeur?
Camp Bon Coeur is a Lafayette-based organization that provides activities and resources to children born with heart defects. Its largest annual event is a summer camp in Abbeville, Louisiana. The camp attracts children from across Louisiana, as well as other states. Other events include weekend family camps, monthly support groups, information for parents and activities for adults with congenital or acquired heart defects.
Why is Camp Bon Coeur important?
Camp Bon Coeur is the only program of its kind in Louisiana and one of only a few in the United States that is dedicated specifically to children with heart defects. Each year, an estimated 42,000 children are born with heart defects. There are twice as many children with heart defects as with any other childhood diseases. Most heart defects do not have a cure. Many children often require multiple surgeries, regular procedures and several medications.
How has the COVID-19 pandemic affected Camp Bon Coeur?
It had to cancel its largest fundraising event, the Hearty Party, which would have celebrated its 10th year. The summer camp was canceled, as were many other activities. The organization usually receives about half of its annual donations between March and June and has seen a significant decline in donations so far this year.
How can I help Camp Bon Coeur right now?
Tickets are available through August 8 for Geaux Gourmet. When someone buys a $25 ticket, they will pick up the ticket on August 15, then use it that same day to pick up food samples from 12 local restaurants. Silent auctions are also scheduled for the coming months.
How can I find out more about Camp Bon Coeur?
You can visit their website, www.heartcamp.com or Facebook page, www.facebook.com/campboncoeur. You can also call their office at 337-233-8437.
---
Meet the Leader
Who: Susannah Craig
Organization: Camp Bon Coeur
Title: Executive Director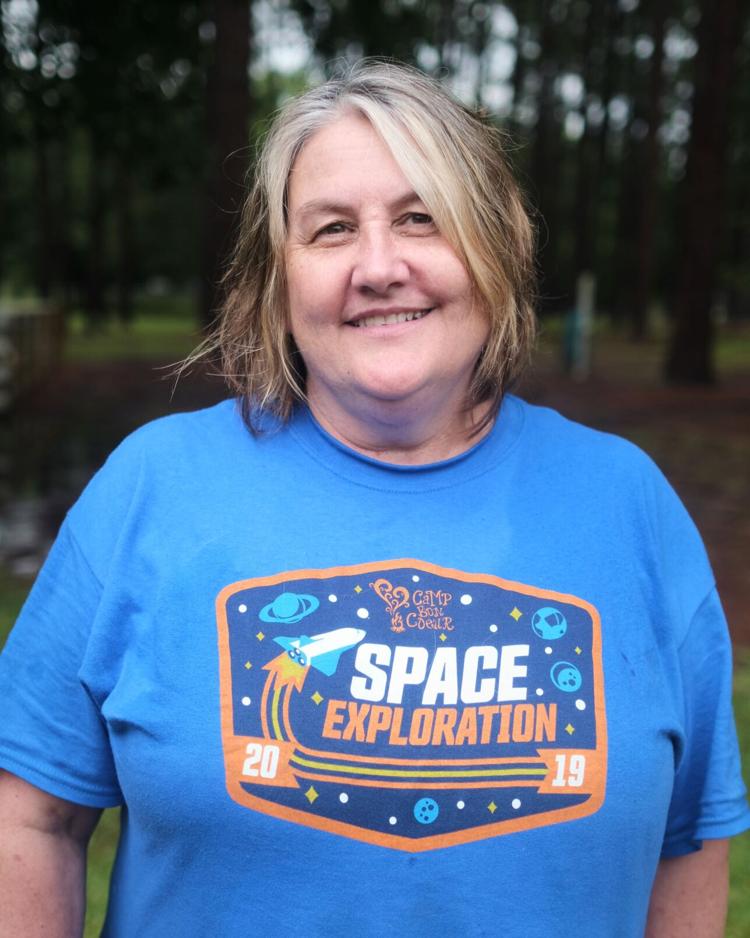 How did you end up in your current role?
I have been here since 1999. I started out as the camp director and then that was merged with the executive director role. I have a son with cerebral palsy who is in a wheelchair. He's in his 30s now, but when he was younger, that got me into looking for jobs with kids who have health needs. I had always worked in nonprofits, so it was a natural move. Before this job, I worked with families who have children with special needs from 0 to 3 years old, and when I was in college, I worked at a shelter for girls who had been abused.
What is the most challenging aspect of your job?
I think the most challenging part is always the fundraising. The other one is that people tend to think of camp as this little window of activity, when we actually have a lot going on year-round.
What is the best part of your job?
I am 56 and I still get to go to camp. There's always so much laughter and teamwork. But the all-time best thing is the kids. They are so much fun and full of energy. There's an empathy level with them that's really high and a certain sense of maturity. I have kids who have had seven open heart surgeries and even heart transplants. There's just an appreciation these kids have that even most adults don't possess. They're so loving and kind.
What has your work taught you about Lafayette?
The people here are very giving and very supportive. I'll put something out on Facebook about something we need and I immediately get responses from people wanting to help. I love that. It's such a rich culture and people are always willing to lend a helping hand. I'm very appreciative of that.
What do you enjoy doing when you aren't working?
I have a pottery studio and we offer classes. I've found that tossing clay around is a really great stress reliever. We make ornaments, coffee mugs and other items for the kids to sell. I also love to travel, although obviously there isn't as much of that happening right now.