So much goes on at Christmastime. We anticipate wonderful moments with family and friends, yet the holiday season also triggers cherished memories. Grown-ups feel the tug of nostalgia for the wonder they felt as children waiting to see what Santa would bring. Once again, we sing traditional Christmas carols we learned long ago. The season would not seem complete if we skimped on such traditions.
Yet, each Christmas is also fresh and new, filled with hope and promise. Christmastime inspires the creativity within us. Fresh, new designs harken to longtime traditions such as leaving cookies for Santa Claus, while also reflecting today's styles. Don't forget Santa's reindeer; they get hungry, too! The Nativity points to the heart of the season. Each year, artists find beautiful ways to interpret the familiar story to a new generation.
Mistletoe is always fresh as well as traditional, whether hung simply or with sparkling bows.
Carte Blanche merchants are ready to help you prepare for Christmas Day with lots of gift, decorating and entertaining ideas.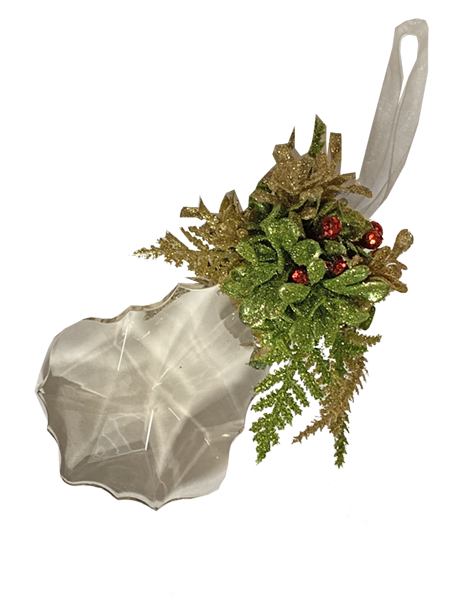 KISSING KRYSTAL | $15
Kissing under the mistletoe is an old European tradition. It is believed that the mistletoe holds a magical power from the "soul" of the mighty oak tree. It grants strength, peace, health, fertility, and love to those who kiss beneath it.
CAROLINE & COMPANY | 113 Arnould Blvd.
www.carolineandco.com | 337-984-3263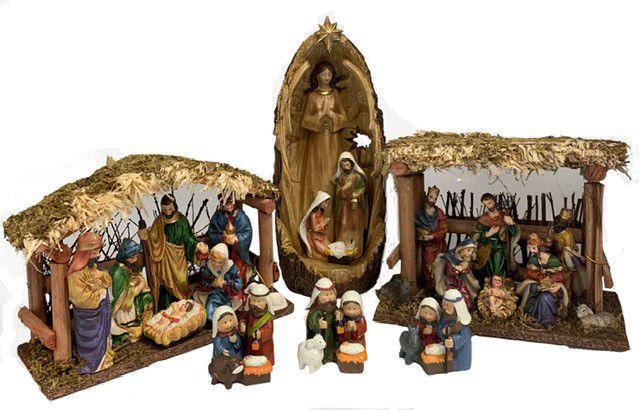 NATIVITY SETS | VARIOUS PRICES
Koi has nativity sets for all ages! We also have a large selection of beautiful Holy Family ornaments.
Koi | 456A Heymann Blvd.
Facebook.com/Koi.lafayette.la | Instagram.com/Koi.lafayette
337-237-5833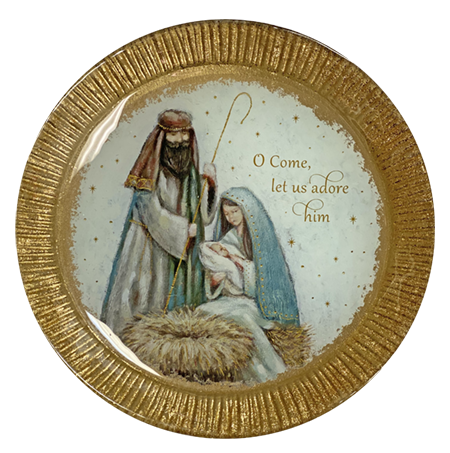 THE HOLY FAMILY GLASS PLATE | $33
This plate is a beautiful depiction of the Nativity. Serve food on it or display on a stand with the rest of your Christmas Decor.
CAROLINE & COMPANY | 113 Arnould Blvd.
www.carolineandco.com | 337-984-3263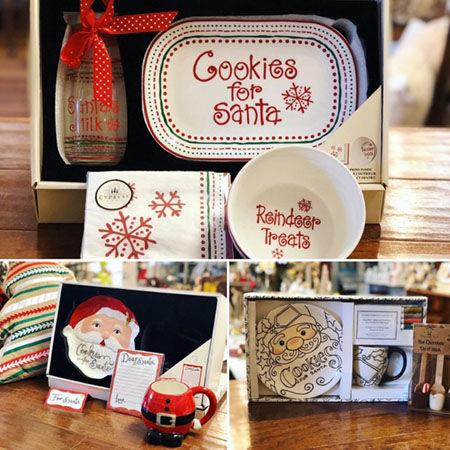 COOKIES FOR SANTA SETS | $24- $38
Children LOVE traditions! Create fun memories with one of these adorable "Cookies For Santa" Sets!
BONJOUR GIFTS AND DÉCOR
124 North Morgan Ave., Broussard
www.facebook.com/bonjourgiftsanddecor
www.instagram.com/bonjourgiftsanddecor | 337-330-4343