Dreams can be so sweet, but first we need to fall asleep. And, in today's rush, rush world sometimes that's easier said than done. Acadiana merchants can help you find that sleepy state of mind, so you can sleep and DREAM! Immerse your body into a soothing bubble bath with relaxing scents chosen to help calm your mind. Help the little ones in your home fall asleep with bedtime rhymes. Enjoy the health benefits of a good night's sleep and the pleasure of sweet dreams.
Here are Carte Blanche's finds to enhance your dreams this week.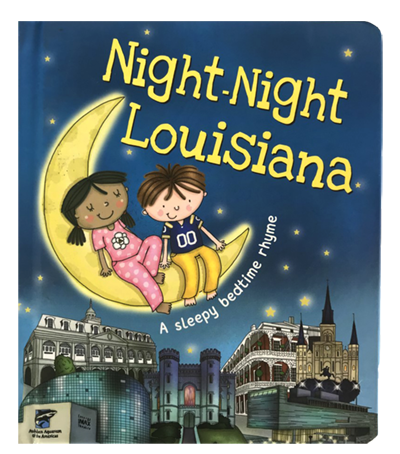 NIGHT NIGHT LOUISIANA BOOK | $9.99
A sleepy bedtime rhyme book.
CAROLINE & COMPANY | 113 Arnould Blvd.
www.carolineandco.com | (337) 984-3263
LOLLIA BUBBLE BATH | $56
Lollia This Moment Bubble Bath is infused with uplifting notes of Water Lily & Sun Blossoms, Lollia's signature bubble bath formula wraps skin in a luxurious, moisture-rich blend of Avocado & Olive Fruit Oils to sublimely soften as it soothes.
CAROLINE & COMPANY | 113 Arnould Blvd.
www.carolineandco.com | (337) 984-3263