For much of his four-decade career as a heart surgeon, Dr. David Allie had always focused heavily on continuing education, attending conferences, sharing experience and advice with other physicians and teaching and training a younger generation. But in the last few years, those efforts had taken a backseat.
About three years ago, Allie decided to refocus his career and his life focus. He had always enjoyed attending or speaking to larger meetings of medical professionals and decided to put a local spin on that concept. So, 16 months ago, Allie launched the CLI and Limb Salvage Club in Lafayette.
"There have been many changes in the industry, and the biggest change was that there was a whole new generation of health caregivers in Lafayette," Allie said. "I felt there was an opportunity for a community education club."
Allie began calling his fellow medical professionals and found a high interest for such a club. Initially, the main focus was on cardiovascular disease and prevention of limb amputations, but the topics quickly broadened to include other health care diseases and community educational opportunities.
In addition, Allie wanted to include people from other professions as well. He began inviting bankers, education leaders, lawyers and more to learn more about local medical issues, treatment options and prevention.
"We began 16 months ago with 100 people at a dinner," Allie said. "It was obvious there was a place for this, and it grew rapidly. We grew to 600 to 700 people a month quickly at our educational events. Our club grew to more than 3,000 members from all specialties and some who don't work in health care. We included a lot of students. We made connections across the city."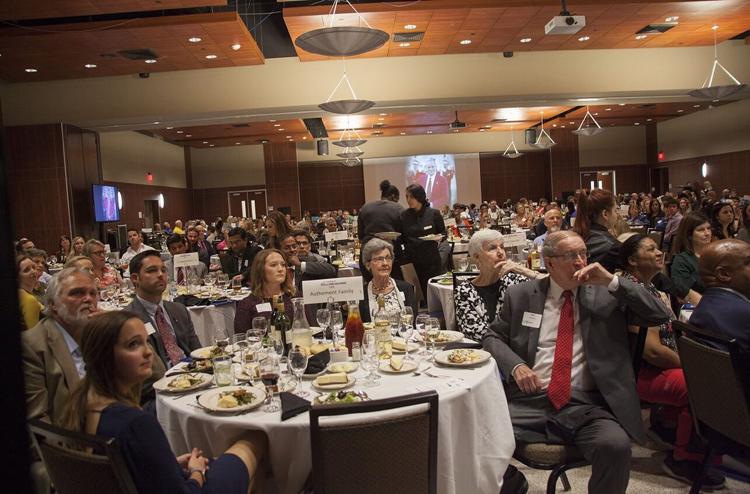 As the club's education component grew, Allie wanted to continue that work as well as add a larger community service component. Prior to the COVID-19 pandemic, Allie and others in the club created a 10-member club task force within the club to study and work to address health disparities among different racial and ethnic groups.
"That was discussed quite a bit once COVID hit, but we were already seeing those disparities before COVID," Allie said. "We've seen it in heart disease, high blood pressure, limb loss and many other issues. We know it's something we need to continue to research and work to improve through the club."
Once the pandemic hit, the club had to cancel its dinners and other in-person events. The education has now shifted to call-in shows on Acadiana Open Channel, KATC and local radio. Allie said the club has worked with local nonprofits and churches to distribute flyers and other medical information about COVID-19 and other health problems. Club volunteers have administered more than 5,000 free COVID-19 tests as well.
"COVID really caused us to pivot," Allie said. "We did focus more on service than ever before because that's what was needed. We've had to change the way we are educating. Now, it's taking place online instead of in ballrooms."
Allie and his partner, Dr. Raghotham Patlola, have also written a textbook about cardiovascular diseases, symptoms and treatment. The book is geared toward a general audience and will soon be available at no charge for club members and the community.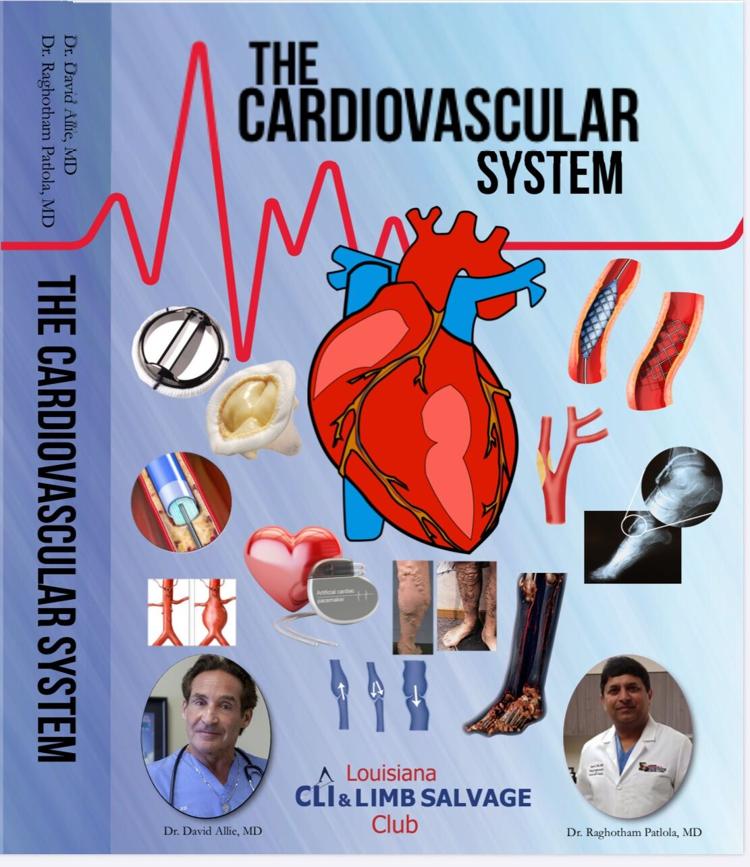 As he looks to the future, Allie said he plans to continue the club with a primary focus on education while creating a new foundation with Dr. Patlola that will focus more on community service and obtaining grants to help citizens throughout the Lafayette area.
"COVID has made me realize that we need to have even more of a presence," Allie said. "The club will continue and do exactly what it is doing now. It will continue to have a great place in this community in terms of education. The Allie & Patlola Foundation will allow us to provide more funding to the community and create some great opportunities to address health disparities, health problems and community service."
For more information, visit www.limbsalvageclub.com.
---
What is the CLI and Limb Salvage Club?
The club is a way for medical professionals to connect with one another and other members of the community to address health issues. Initially, the education focused on critical limb ischemia (CLI) and limb salvage, with the ultimate goal of reducing limb amputation rates in Louisiana. Since then, the education has broadened to include other cardiac and health issues as well as COVID-19 and community service needs.
How have club members helped other medical professionals?
Club volunteers have trained more than 5,000 medical professionals in cath lab techniques and procedures to treat CLI, peripheral vascular disease and venous disease. In addition, club members are in constant communication with doctors and other medical professionals across the region to discuss new treatment options and techniques including ULL innovation research projects and ULL College of Nursing Initiatives.
How have club members helped the community?
Each month, club members host a one-hour hour live call-in program on Acadiana Open Channel. They also provide medical information on KATC-TV3 and a radio program on News Talk 98.5 FM/1520 AM. Other information is available online and on social media.
In addition, club members provide free COVID-19 testing across the region, as well as funding for PPE, face masks, food, housing and community education.
The club is also a sponsor of the annual American Heart Association Heart Walk in Lafayette and has brought nationally-known authors and speakers to local schools.
What's next for the club?
With COVID-19 causing restrictions on gatherings, the club will continue to shift much of its message to websites, social media and television. To complement and extend the reach of the club concept into community service, the Allie & Patlola Foundation is now being created as a total community service organization (CSO).  The club will also soon distribute a free textbook across the area that will provide guidance on overcoming and preventing health problems.
How can I learn more about the club?
To join or for more information, visit their website at www.limbsalvageclub.com.
---
Meet the Leader
Dr. David Allie, founder of CLI and Limb Salvage Club
Growing up in West Virginia, Dr. David Allie never anticipated a career in the medical field. His focus was on fitness and sports, and he excelled as a baseball player at both the college and professional levels. But just as he was hitting his stride, an arm injury ended his playing days.
"My life completely changed when I was 21," Allie said. "I was lucky in the sense that I was able to finish a P.E. degree and was maybe one of the last guys to try to get into medical school. I applied and was accepted. I knew some people had a different background than me, but nobody could outwork me."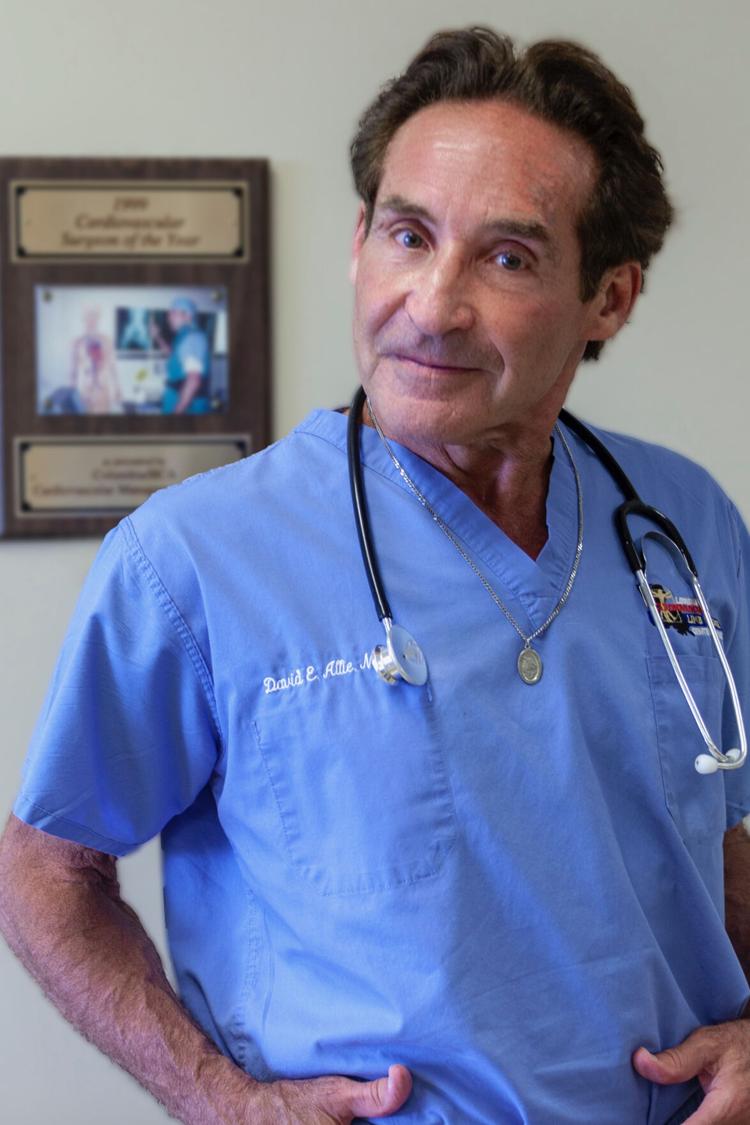 In 1980, Allie graduated from the West Virginia University School of Medicine with his new mission to become a heart surgeon. The following year, he completed an internship at Charleston Area Medical Center. In the mid and late 1980s, Allie completed residencies at Charitable Memorial Hospital and Charleston Area Medical Center.
"God really put me in a position to receive a lot of the older, traditional training, plus the newer techniques," Allie said. "I've been blessed in many ways because my training as a heart surgeon really allowed me to do many innovative things."
Allie's career brought him to Louisiana, where he helped launch a heart clinic in Houma 38 years ago. A few years later, he moved to Lafayette, where his career has thrived ever since.
"I knew that in Lafayette, I could use some of the older techniques, but also introduce new techniques and develop some new things myself," he said. "I was always interested in being at the forefront of these innovations, and that worked well in Lafayette. That has been the basis of my career all of these years."
Four decades into his career, Allie is still focused on growth and helping his profession evolve. In addition to the CLI and Limb Salvage Club and his nonprofit work, Allie and his partner, Dr. Raghotham Patlola, purchased the former Park Place Medical Center in the Oil Center, renovated it and opened it as a new medical facility.
"We're looking at having 50,000 square feet in our building," Allie said. "This kind of care used to only be available in a hospital. Now we can do all of this with outpatients. No single physician or group has been able to put all of this together in one place. That was my focus and my purpose. I would love my legacy to be this facility and helping the Oil Center become a new medical hub for not just Lafayette, but the country."