This month, Community Foundation of Acadiana celebrates 20 years of  building legacies and improving communities by connecting all generous people to the causes they care about. 
Unlike other nonprofits, CFA is generally not the end beneficiary. Rather, the foundation helps donors establish funds and direct dollars to make grants  to nonprofit organizations, churches, schools or other entities. In addition, the foundation helps organize civic engagement opportunities for  the betterment of communities across Acadiana.
This year, the primary mission has become more important than ever. The foundation activated its Acadiana Disaster Response Fund following Hurricane Laura and has kept it active in the aftermath of Hurricane Delta. Donations to the fund are used to support organizations working with the people and communities most affected by the storms.
"We are not a disaster organization, but over the years, we realized that a significant number of dollars with which people entrusted us   would benefit organizations that help people affected by disasters and emergencies," said Raymond Hebert, the foundation's CEO. Over a span of 20 years, CFA has granted more than $50 million in disaster/emergency response funds.
In addition, the foundation continues to work with organizations assisting those affected by the COVID-19 pandemic. So far this year, CFA has made more than $1.5 million in pandemic-related grants.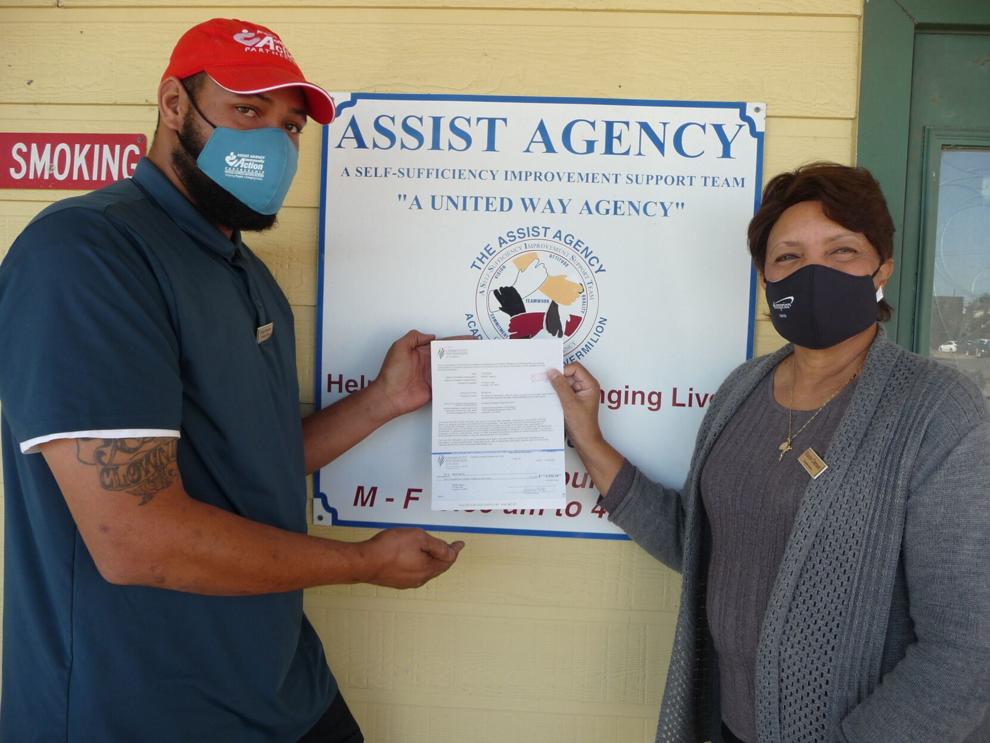 The effects of both the pandemic and the hurricanes are expected to last for many months. That's one reason why CFA is already making plans for South Louisiana Giving Day. Registration opens in January, and the Giving Day will take place on May 6, 2021. In between, there will be a giving period of about six weeks.
"South Louisiana Giving Day is not a CFA fundraiser," Hebert explained. "It is a fundraising tool CFA champions that helps provide access to all area nonprofits, churches and schools. It's a powerful social media-driven endeavor that these organizations can use wisely as a strategic part of their own fundraising efforts."
Even after two decades of work, the foundation isn't slowing down anytime soon. One major ongoing project is the establishment of local affiliates in each of the parishes CFA serves – Acadia, Evangeline, Iberia, Lafayette, St. Landry, St. Mary, St. Martin and Vermilion.
Also, CFA partnered this year with The Brown Foundation in Metairie to establish the Leaders in Law Enforcement Awards. Hebert said the annual awards were given to one Louisiana sheriff's office and one district attorney's office that are doing work that is innovative, creative and effective. This year's awards went to the Ouachita Parish Sheriff's Office and the 40th Judicial District Attorney's Office. Each received a $25,000 cash award underwritten by The Brown Foundation.
"Over these 20 years, we have learned about a lot of things we can do that were never on our radar before," Hebert said. "We live in a very entrepreneurial area. People are not afraid to take some risks and be creative, and I think that spirit carries over into their philanthropy. We are pretty creative and pretty nimble, so we are able to do much to help people achieve their philanthropic objectives."
---
FAQ: What you need to know about Community Foundation of Acadiana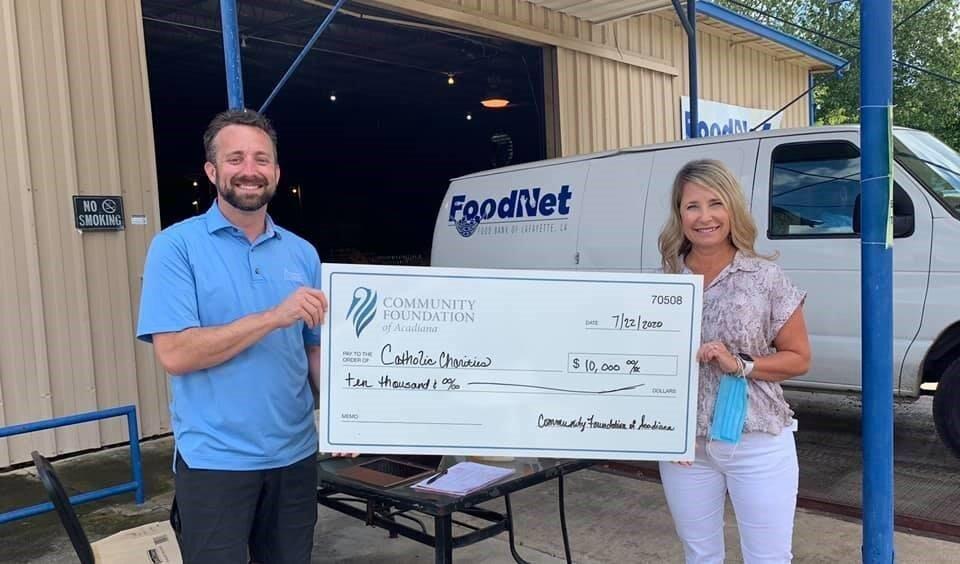 What is the Community Foundation of Acadiana?
The foundation was created in 2000 and is now the third largest community foundation in Louisiana. Its work falls into two main categories: stewardship and civic leadership.
"Stewardship is really the heart of our business," said CEO Raymond Hebert. "Individuals, families and companies will come to us and set up charitable and philanthropic funds to satisfy their objective. Those funds benefit churches, schools, causes and nonprofits."
In terms of civic leadership, Hebert said CFA tries to get involved with as many community projects and initiatives as possible. "We are able to be involved in these initiatives because of the generous support of our Members. Membership is annual financial support of CFA's Civic Leadership."
How many people are involved regularly with CFA?
The foundation has 7.5 staff members, 19 people on its governing board and more than 50 volunteers on committees, including its parish affiliate boards.  It also works with numerous professional advisors including CPAs and financial advisors.
What is the foundation's primary mission?
"Our standard core purpose is to build legacies and improve communities by connecting all generous people to the causes they care about," Hebert said. "We want to grow and increase philanthropy. We want people to give more and we want more people to give.  We are in the business of satisfying donors' objectives and establishing legacies."
What are some of the main misconceptions about the foundation?
"We are fortunate to be in a beautiful building in River Ranch, and one misconception is that we spent a lot of money on this facility. In fact, the building was donated to us," Hebert said. "Another misconception is that only ultra-high net worth folks can be a part of CFA, which is not true. Many people also think they can only grant money locally. We can actually assist with donations all across the United States."
How can I learn more about the foundation?
For information, visit www.cfacadiana.org or www.facebook.com/CFAcadiana. You may also call the office at 337-769-4840 or email donorservices@cfacadiana.org.
---
Meet the Leaders in Philanthropy
For nine years in a row, Community Foundation of Acadiana named Leaders in Philanthropy from each of the eight parishes it serves.
"It's about honoring those people who have contributed or been instrumental in rallying the troops to address projects in their communities," said CEO Raymond Hebert. "The feedback we get is really remarkable. Sometimes, people don't know what other people are doing, so it's a great way to share a lot of good news about Acadiana. It's very inspiring."
Because of the pandemic, the foundation decided not to host Leaders in Philanthropy for 2020. However, the plan is for the awards to resume next year. In the meantime, here is a look back at all previous Leaders in Philanthropy winners from 2011 to 2019.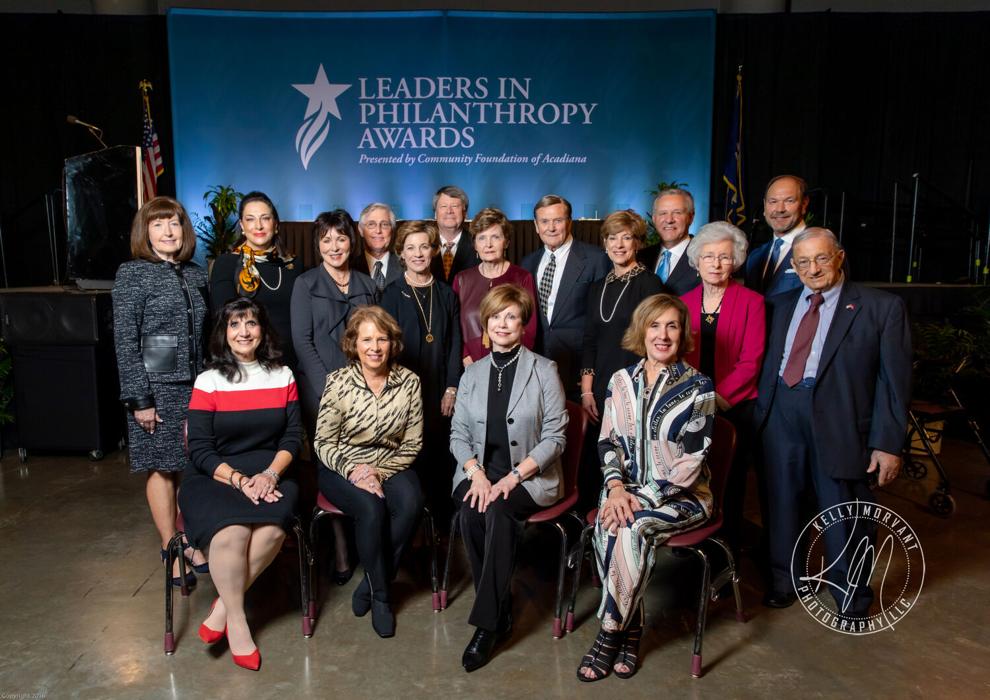 Acadia Parish
Nancy Broadhurst, Donna Shetler Corley, Thelma "Te" and B.I. Moody III, Peggy and John Daniel Gielen III, Charlotte and Joe Freeland, Bobby and Molly Hanks, Raymond and Katherine "Kitty" Hensgens, Michael G. Francis, Ted and Judy Carmichael
Evangeline Parish
Joan and Eugene Fontenot, Mary Alice and Leonard Fontenot, Rhonda and Frank Butler, Anita Fontenot, Kermit and Sheila Miller, Gervis LaFleur, Suzy Bulliard Lemoine, Dr. Charles J. Aswell III, Tim Fontenot
Iberia Parish
Becky Gerami and Stewart Shea III, Mary Carol and Thomas R. LeBlanc, Sr., Lisa and Patrick Norris, Phil and Renee Haney, Johnny and Cathy Indest, Donald "Doc" Voorhies, Jerry and Harriet Shea, Sr., Ernest Freyou, Dr. Mike and Mrs. Tommye Halphen
Lafayette Parish
Carolyn Doerle and Dr. William Schumacher, JoAnn and Nick Pugh, Emily Hamner and Michael Hamner, James Devin and Ruth Moncus, Paul Hilliard, Bob Lowe, Dwight "Bo" and Jerry Ramsay, Paula Woodson Blanchet, James "Jim" H. Prince
St. Landry Parish
The Walking Ladies, Bruce Gaudin, Patricia Mason-Guillory, Sue Soileau Brignac, Pat and Alice Morrow, Dr. Joe Wilson, Keith and Ginger Myers, Reggie and Marie Dupre, Bobby Dupre
St. Martin Parish
Cheryl and Michael Robicheaux, Lydia and Cyril Guidry, Coatney and Johnny Raymond, Ray and Catherine Poche, David Buck, Virginia Yongue, Jane G. Bulliard and Patricia D. Resweber, Ray Pellerin, Kenneth L. Fournet, M.D.
St. Mary Parish
Joy and Frank Guarisco, Alice and William Pecoraro, Gail and Alfred S. Lippman, Dr. Alan M. Hoberman and Dr. Mildred S. Christian, Sylvia and Fulton C. "Butch" Felterman, Jr., John and Mary Lou Conrad, Dr. Thomas F. and Mrs. Glenna G. Kramer, R.E. "Bob" Miller, Gregory J. Hamer, Sr.
Vermilion Parish
Charles Sonnier, Drs. Padmini "Pat" and Jagdish "Jack" Gupta, N.R. Broussard, Patrick Patout and Paul Patout, Mary Ellen Sonnier, Jim and Charlotte Doyle, Nathan Granger, Eugene M. Sellers
Community Impact Award
Margaret H. Trahan, Dr. Terry Cromwell
Corporate Award
Cleco, Travel Machine, Berard Transportation, Acadian Companies, Chevron – Gulf of Mexico Business Unit, Cabot Corporation, Van Eaton & Romero, LLC, a Latter & Blum Company; Stone Energy