When the 50 Episcopal School of Acadiana seniors began the year, Headmaster Dr. Paul Baker was excited for the months ahead.
"This has been one of the strongest senior classes we've had," Baker said. "They are so creative and there are so many individuals with different strengths. There is a lot of leadership in this class."
Dr. Kat Movassaghi, head of ESA's Upper School, was particularly impressed by the artistic nature among the class of 2020.
"To watch them grow over time has been amazing," she said. "We've seen students overcome shyness or a lack of confidence to drive a music program or submit their films for a national contest. We've seen them come into their own as artists."
In addition, Movassaghi said several ESA seniors had strong athletic abilities, with many excelling at multiple sports throughout the year.
But like students at all other Louisiana schools, ESA seniors saw their final high school year come to a grinding halt in March amid the COVID-19 pandemic.
Movassaghi noted that ESA already had a flexible learning model and had embraced technology on campus. Those tools were put to new use when virtual learning replaced classroom instruction.
"Senioritis is always hard enough anyway," Baker said. "When you have to do distance learning, you wonder how it will go. For us, it's been amazing to watch them. Everyone at ESA approached this with a dogged determination to not give up and make sure this is a meaningful time, and the seniors were a big part of that."
To decide how to handle the 2020 graduation, Baker and his leadership team turned to the seniors for their input. An in-person ceremony is scheduled for Saturday, August 1.
"We could pull off a live stream or a virtual graduation, but the seniors told us they really wanted the in-person experience," Baker said. "We felt our best shot to do that would be to postpone it until the end of the summer, before they all leave for college. The kids will technically graduate once they are done with their coursework, but the ceremony itself will have to wait."
Here, six ESA seniors from the class of 2020 talk about what the school has meant to them.
---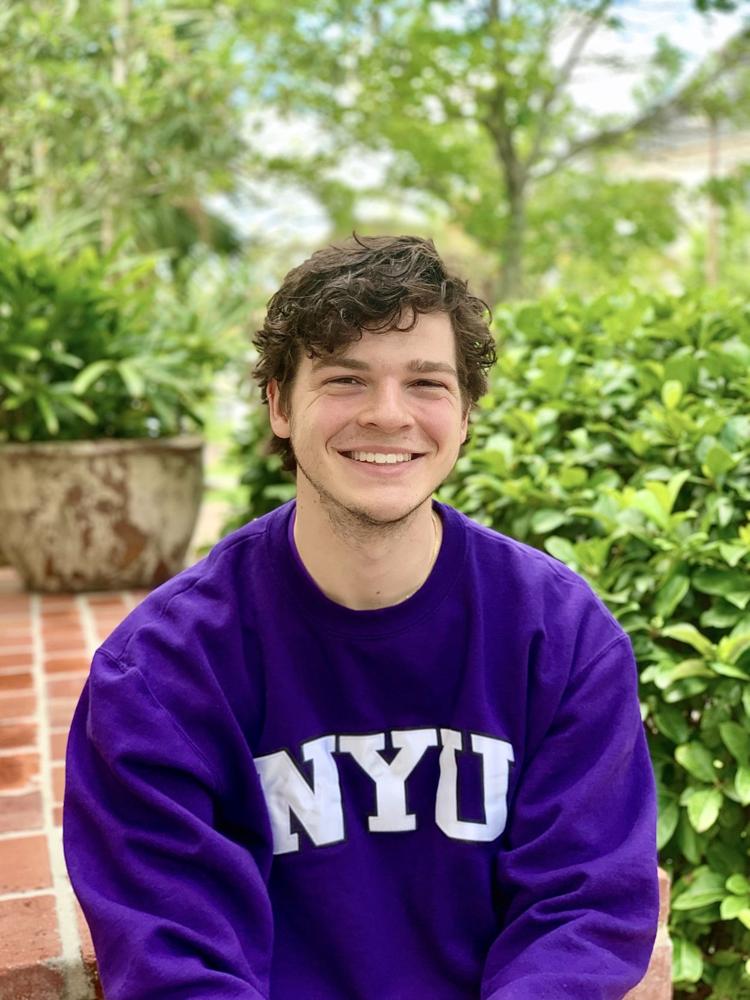 Will Bako
Bako has stretched himself while at ESA.
"ESA has taught me the value of hard work and critical thinking," he said. "It has pushed me academically and personally, allowing me to grow as a person while giving me the tools needed to pursue my passions as a future career."
During this time of growth, Bako became heavily involved on campus. He was co-president of the GSA Club, a Peer Leader, an Honor Council representative and an officer in the Students To End Prejudice Club. In addition, he was involved in the school's ExLabs video production.
Now, Bako has his sights on the big city. In the fall, he will attend New York University, double majoring in film and television, and computer science.
"I'm excited to experience my college years in Manhattan and experience everything the city has to offer," he said.
---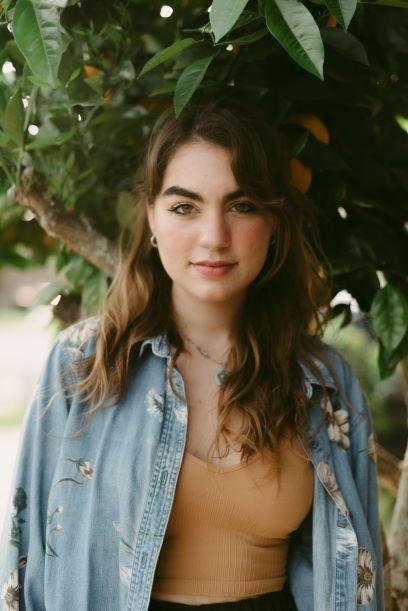 Isabelle Marie Berthelot
On the ESA campus, Berthelot fostered her dual loves of art and nature. She is especially grateful for the many classes that involved hands-on experiences.
In addition, Berthelot fueled her interests as the senior editor of the yearbook; senior editor of Eclectic, an art and literary magazine; an assistant teacher for an ExLabs video production class and an ESA cheerleader.
After graduation, Berthelot will attend Sewanee University in Tennessee to pursue environmental studies in humanities and arts.
"I'm excited to meet new people from all over the world and to explore the trails and forest on Sewanee's campus," she said. "I am also excited to attend as an arts fellow and learn more about artistic opportunities."
---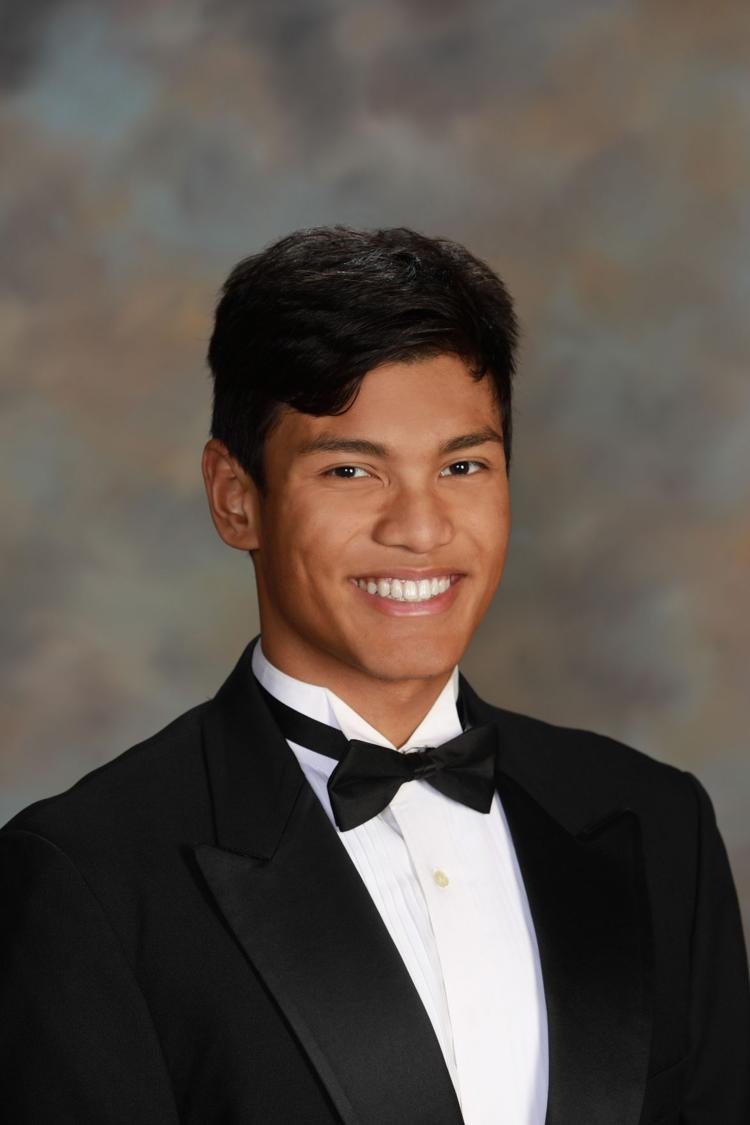 Michael dela Rosa
At ESA, dela Rosa learned the value of working with others and what it takes to make a strong team. His campus activities included serving as captain of the varsity swimming team, Student Council Treasurer, a Community Service Club member and president of the Culture Fest planning committee. An individual state champion swimmer, dela Rosa helped to lead a very small team to a second place state finish.
Besides collaboration, dela Rosa also improved his critical thinking skills.
"ESA has definitely prepared me for a future in higher education with an intense focus on truly understanding the materials in any given class, as opposed to simply memorizing them," he said. "Interdisciplinary problem-solving has also been emphasized during my time at ESA and has prepared me well to excel in a collaborative atmosphere."
dela Rosa received a full tuition scholarship as a Dean's and Presidential Honors Scholar at the New York University College of Arts and Sciences. He will study global public health with a concentration in biology. He is considering a minor in data analytics and hopes to study abroad.
"Meeting new people with vastly different ethnic and socioeconomic backgrounds and learning new things from them while simultaneously sharing my own life story is a unique opportunity that no other university nor city can offer," he said.
---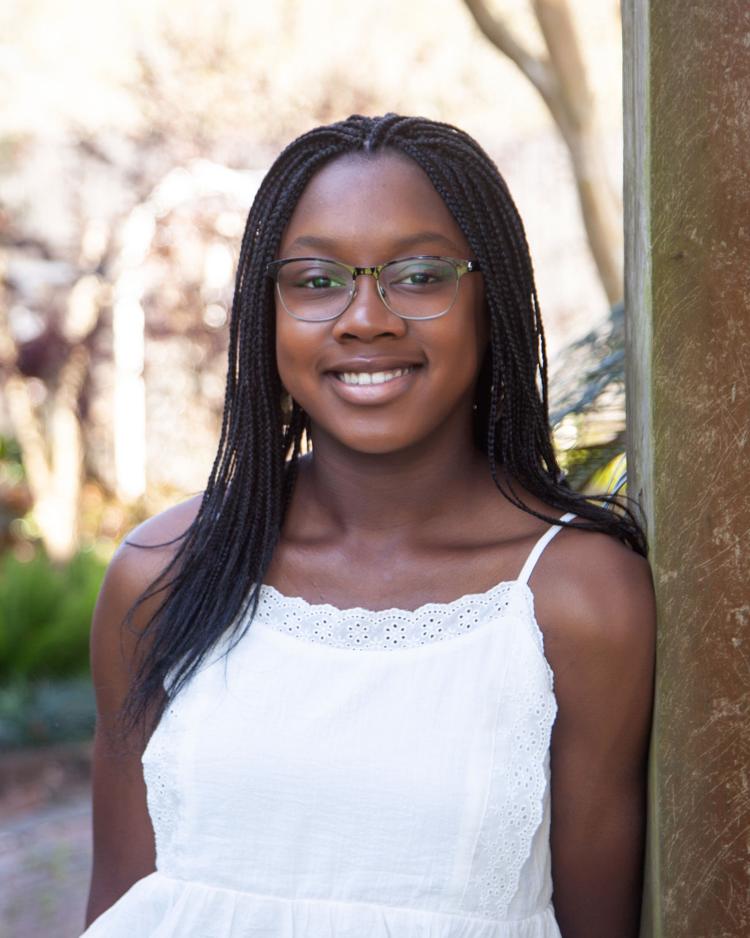 Hannah Kitakule
At ESA, Kitakule learned how to be comfortable in her own skin.
"ESA has taught me to always advocate for myself and to be comfortable forming my own independent opinions," she said.
Following her interests, Kitakule was an active member of campus. She was co-captain of the varsity tennis team, co-president of the Students to End Prejudice Club, plus a member of the Community Service Club, National Honor Society and Spanish Club.
After graduation, Kitakule will attend Duke University to major in neuroscience with a minor in global health.
"I am most excited to meet new people from all different walks of life with unique interests, and to participate in cutting edge research at all of the amazing facilities at my disposal," she said.
---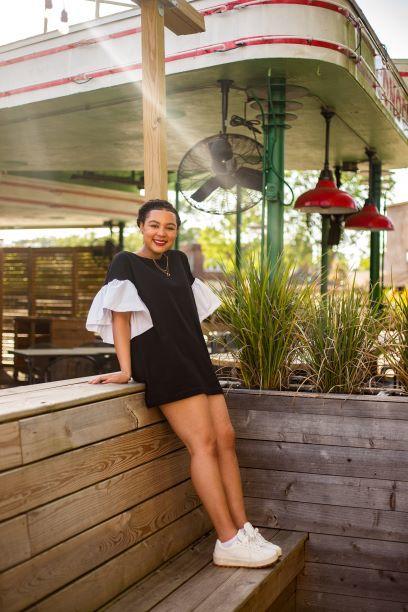 Rylie Miniex
Miniex blossomed during her time at ESA. She always struggled with confidence, but with the support of teachers and classmates, Miniex became a campus leader. She was the class secretary, co-president of the Students To End Prejudice Club, Music Club co-leader, a Peer Leader and helped teach a social justice course. She was also a National Honor Society members and a Eucharist music coordinator.
"The confidence that the ESA music program has taught me not only enhances my public speaking skills, but has exposed me to the creative side of learning," Miniex said. "The ESA curriculum has taught me to always question and to never accept information as truths until proven. This gives me a platform to truly assess and effect change, not just in my own community, but to extend my reach on a larger scale to truly create change that impacts all."
Miniex will attend Loyola University to study popular and commercial music with a concentration in music industry studies. She will join the university's Social Justice Scholars program, with the ultimate goal of attending law school with a focus on social justice.
---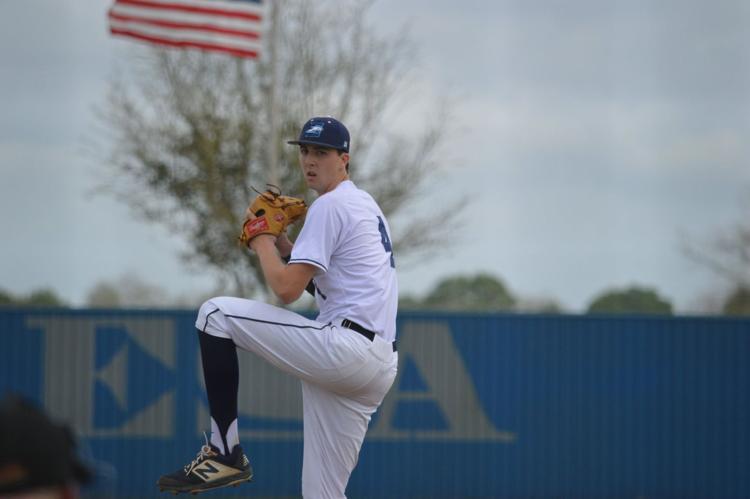 Henry Shuffler
At ESA, Shuffler found his footing in athletics, excelling on the basketball court and the baseball field. Last November, he signed on to play baseball as a pitcher at the University of Louisiana at Monroe, becoming the second baseball player in ESA history to sign with a Division I school.
"ESA has prepared me for life after graduation by giving me the opportunity to compete with my classmates and best friends in multiple sports while receiving a top notch education, which has provided me with memories and life lessons that I will cherish in the future," he said. Along with sports, Shuffler's memories will include participating in Model UN, Young Republicans, and community service, as well as singing on stage with ESA Music.
Now, Shuffler is ready to step up his game even more in a university setting.
"I am most excited about competing against great competition and having the opportunity to represent ULM," he said.